Alberta Wildfires Persist as Outages Weigh on Canadian Oil Stockpiles
May 19, 2023 by Bloomberg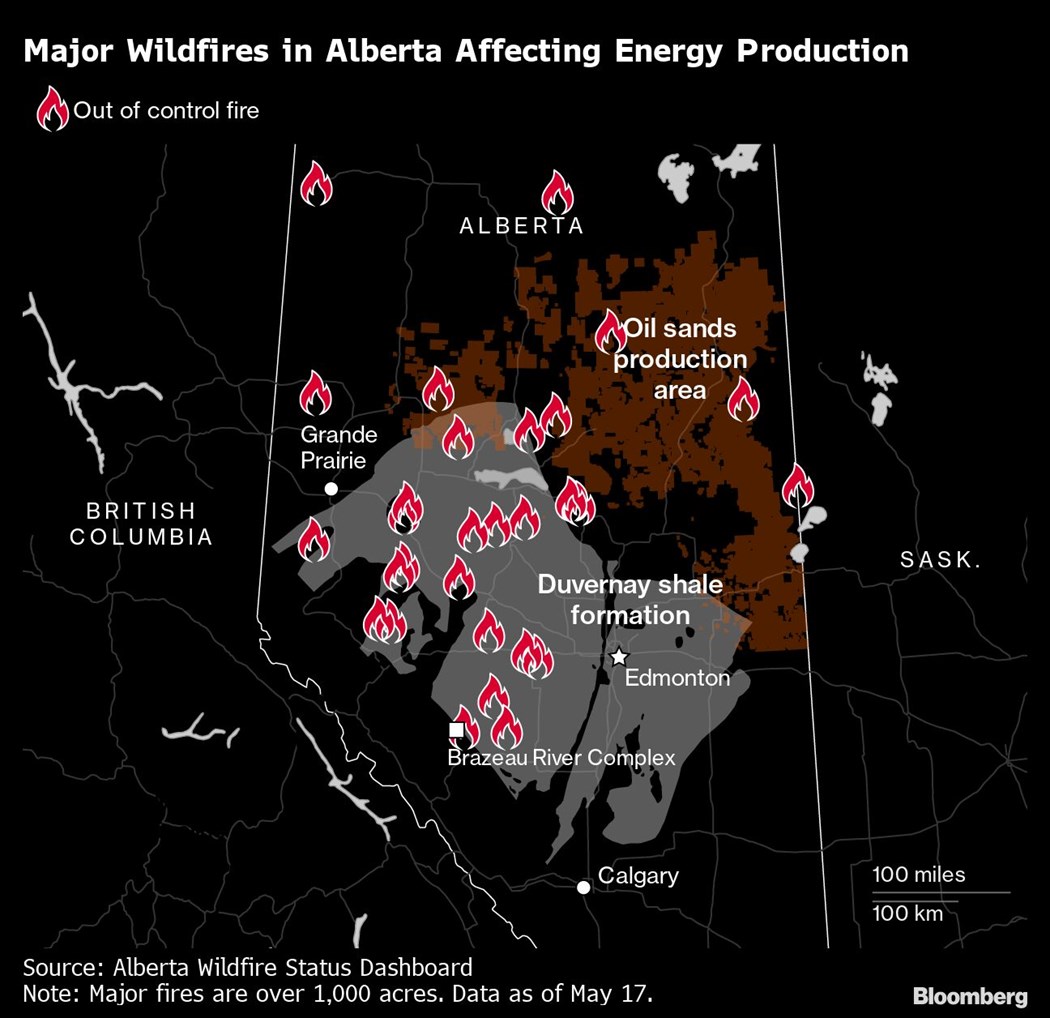 (Bloomberg) -- The number of wildfires in Canada's top energy-producing province of Alberta held mostly steady on Friday, while the disruptions to oil and gas production now have buyers facing supply cuts.  
At least two buyers were notified this week of force majeures and cuts of 5% or more to their receipts of low-sulfur Canadian crude this month, according to people familiar with the matter. Pembina Pipeline Corp. also declared force majeure on its Peace Pipeline system, which carries natural gas liquids from western oil and gas fields to the Edmonton area, according to two people who received the notice.
In all, the equivalent of about 240,000 barrels of daily oil and gas production — and perhaps more than 300,000 barrels — has been shut due to the fires, consultant Rystad Energy estimates. A total of 93 wildfires were burning in Alberta as of Friday afternoon, up by one from Thursday, while the number of out-of-control blazes was steady at 26, provincial data show.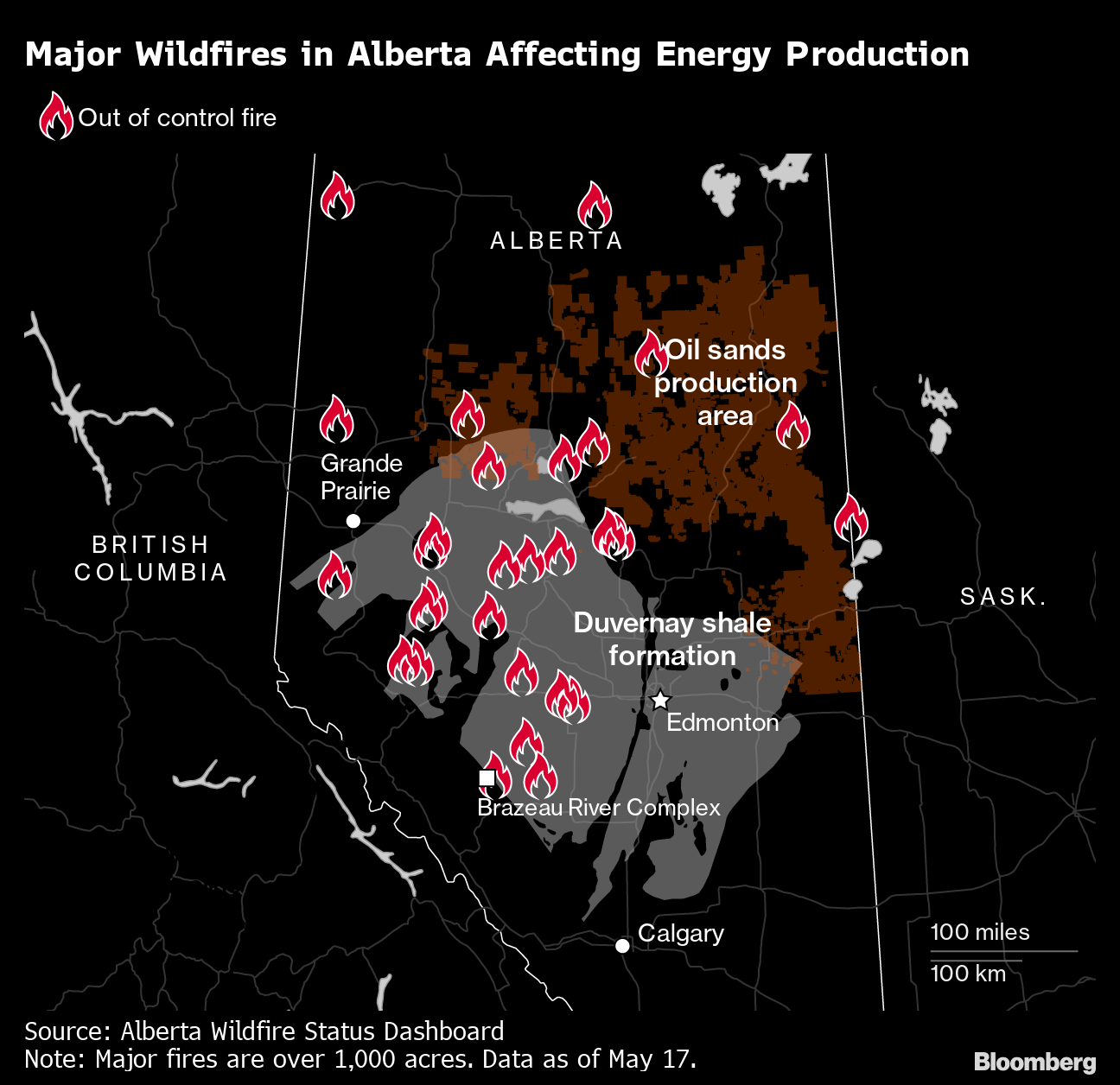 Meanwhile, firefighters are bracing for a potentially challenging holiday weekend of hot, dry and gusty conditions, Christie Tucker, a spokeswoman for Alberta Wildfire, said Friday. The risk of human-started blazes could increase over the three-day weekend, a possibility partly mitigated by a ban on the use of off-road vehicles and campfires, she said. 
On Thursday, a wildfire had crossed Highway 43 near Fox Creek, and flames were within a kilometer of the town, Tucker said. The area is a major center for drilling light oil and gas in the Duvernay shale formation. A wildfire near Chipewyan Lake crossed a firebreak late Thursday, she said. 
The disruptions are already weighing on oil inventories at one critical hub. Storage tanks in Edmonton, which is closer to the blazes than Alberta's other major hub of Hardisty, were holding 18.1 million barrels as of May 13, according to geospatial industry-data provider Ursa Space Systems. That's down from 19.7 million at the start of May. Volumes at Hardisty are holding broadly steady. 
The situation is also starting to weigh on economic forecasts for Canada. ATB Financial estimated on Friday that the infernos may trim 0.1% to 0.3% off the country's real gross domestic product this month.
So far, the blazes have mostly struck the gas-producing region of western Alberta, although ConocoPhillips did report some brief evacuations at its Surmont oil-sands site. 
(Updates with fire danger over three-day weekend in third paragraph, Fox Creek in fourth)
©2023 Bloomberg L.P.
By Sheela Tobben , Robert Tuttle