World Utilities Congress: more investments needed to diversify energy mix for global utilities
May 10, 2022 by Energy Connects
Team Energy Connects brings you live updates and analysis from the inaugural edition of World Utilities Congress taking place in Abu Dhabi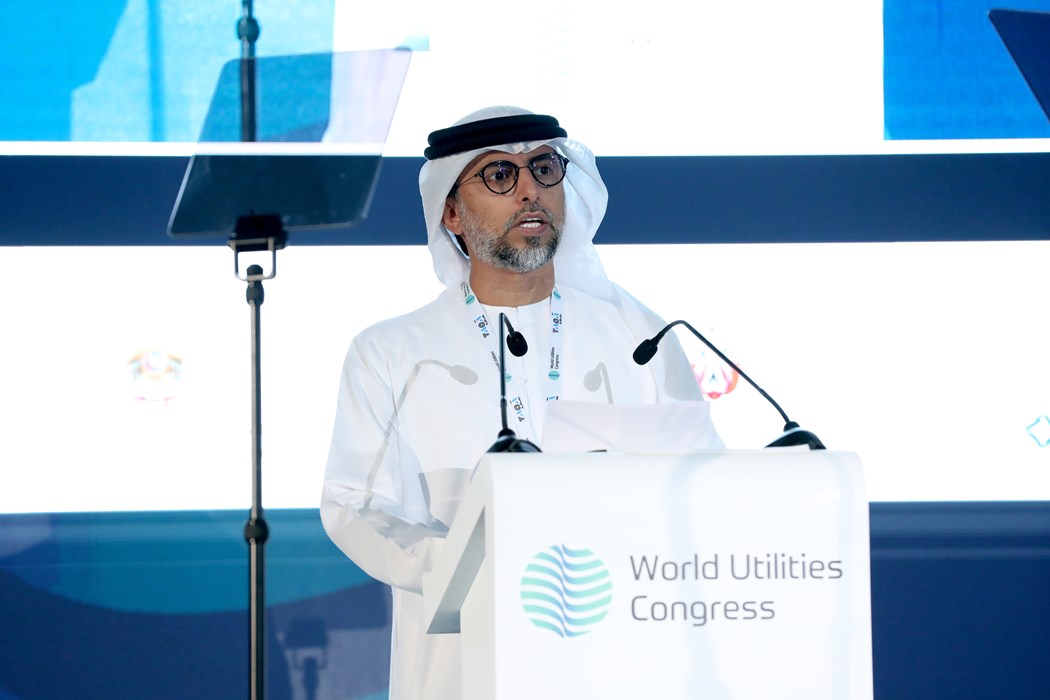 As electricity demand soars globally, utilities operators must figure out how to further penetrate the market worldwide with cost-effective renewable energies to lower the carbon intensity of electricity production, according to panelists at the opening sessions of the second day's strategic conference at the World Utilities Congress.
"There are three things we need to consider on this, starting with the cost of storage technology," said Yousif Al Ali, Assistant Undersecretary for Electricity, Water & Future Energy Affairs, Ministry of Energy and Infrastructure, at a session titled Building the bridge to a carbon-free future through energy diversification.
"When combined with battery storage, the cost of renewable electricity is very expensive right now. Secondly, there must be global interconnections in the grid, at the moment these are at the same time and consumption zones, and therefore do not make much of a difference," Al Ali said.
According to him, there is also the urgent need to decouple water and power generation for utilities providers.
"Most water generated in the region is from thermal power - so we have to keep combined cycle plants running to generate water. If these three issues can be solved, we can expand on renewables very quickly," Al Ali said.
Policy guidelines on the renewables sector will follow and complement once the technical and commercial viability of the projects are established, he said.
International community needs to change 
According to Francesco La Camera, Director General, International Renewable Energy Agency (IRENA), the international community needs to change its way dramatically to make progress on the use of renewables.
"Building a flexible, interconnected and balanced power grid is critical, in line with the Paris Agreement, to enable this. The direction is clear and the energy transition is unstoppable," he said.
Lorenzo Simonelli, Chairman, President and CEO, Baker Hughes, pointed out that natural gas has made Europe and the US very successful in curbing emissions, and LNG represented the key way of supporting the reduction of emissions globally.
"By 2030, we expect a global installed LNG base of 800 million tonnes. This is the time for natural gas – the opportunity to replace coal. And technologies such as CCUS can bring down and make natural gas cleaner as we move towards hydrogen," he said.
Energy transition brings opportunities
Farid Al Awlaqi, Executive Director of Generation, TAQA, the energy transition brings with it a lot of opportunities. "TAQA is a fully integrated utility company and see the industry across the value chain – from generation in oil and gas to distribution and consumption. We are committed to deliver on the target of net zero through the basket of processes and technologies that we have today," he said.
As the owner of some of the biggest solar PV plants worldwide, TAQA aims to make renewables at least 30% of its portfolio by 2030, he said.
"There are ways of surmounting challenges in the energy transition, such as by spearheading the production of green hydrogen that we are doing," he said.
Renaud Capris, CEO, Enova said that his company plays an active role to reduce carbon footprints in managed facilities for its clients.
"All Majid Al Futtaim Malls in Dubai today are energy efficient due to solar PV installations. The private sector is increasingly embracing this mission, but it needs more capital investment and capex in result-oriented projects," Capris said.
Energy minister cautious about the energy sector
Prince Abdulaziz bin Salman Al-Saud, Minister of Energy, Kingdom of Saudi Arabia said that he is concerned about the sustainability of the energy sector all together comprehensively, and more concerned about the world economy in general.
"I am very concerned about the holistic energy system today and we need to focus on proper messaging. The world needs to work comprehensively and salvage the world economy from two things: supply chain issues and servicing issues. These two are the most profound topics aside from politics."
The minister said that whether Europe bans Russia's oil or not is not an OPEC+ issue. 
"We leave our politics out of OPEC+, the Russian issue is a European- Russian issue. If we are to continue to act responsible, the world needs to revisit the idea that OPEC+ has been a source of stability, the world needs to face reality."
Suhail Mohamed Al Mazrouei, Minister of Energy and Infrastructure, United Arab Emirates said that OPEC+ does not see a shortage in the oil market. " We are wise and we are balancing all these factors, but trust us when it comes to the balance we don't see a shortage. We cannot guarantee that the shortage is not going to happen in the future. When demand recovers fully we could see shortage if we are not investing," he said. 
"We are increasing the production with what it requires, we cannot forget that there is also lockdown in major importing countries like China," added Al Mazrouei.
"We are professionals in OPEC and our job is to always look at supply and demand and see it balanced. The political issue that causes this chaos is something that is outside what we discussed. We are not siding with anyone but we are warning, especially at this time, where the supply in many countries has caught up with lack of investments and we see countries in OPEC+ cannot produce what they used to produce. That is a warning sign for all of us."
Is hydrogen a carbon champion?
Frederic Claux, Managing Director, Thermal and Supply, AMEA and Country Manager GCC & Pakistan. at ENGIE said that the company is interested in green hydrogen only. 
"We have set a very ambitious goal to be net zero by 2045. We have set a huge ambition in terms of renewables, we want to be 80 GW renewables by 2030…. We want to be a decarbonisation agent for our clients and for our planet," he said.
"We need cheap renewables, in this region we have cheap renewables, and in terms of scaling we need the manufacturers to scale it and produce it at a larger scale. The faster the better and then you can take a long term offtake agreement," added Claux on how to incorporate greener resources.
Gareth Wynn, Chief Communications Officer, TAQA said that "At the end it becomes how you are going to make it commercially viable. For example TAQA collaboration with Emirates Steel.. For them they get more green steel that can be sold at a premium. It comes down to how you price carbon and the price of carbon is that makes whether green hydrogen becomes viable or not."
"There is regulation around the world but you also see increasing demands of companies held accountable by their investors. It's coming from consumers and push from policy makers."
Nuclear energy's perception has changed
Many counties have a long wish list of climate agenda without an effective implementation plan, that risks significantly slowing down the global journey to a low-carbon future, according to Dr Sama Bilbao y Leon, Director General of the World Nuclear Association.
"People are looking at nuclear energy with different eyes today. The approval of nuclear in central and eastern Europe is high," Dr Sama told a panel at the World Utilities Congress on Tuesday.
"But at the same time, nuclear energy suffers from a lot of baggage - despite being a source of energy that's always been there. It's an industry that can also account for every gram of waste generated - which other industry can do that?"