Covid-19 in Africa: how oil-producing countries have closed ranks to better bounce back
Nov 12, 2021 by Energy Connects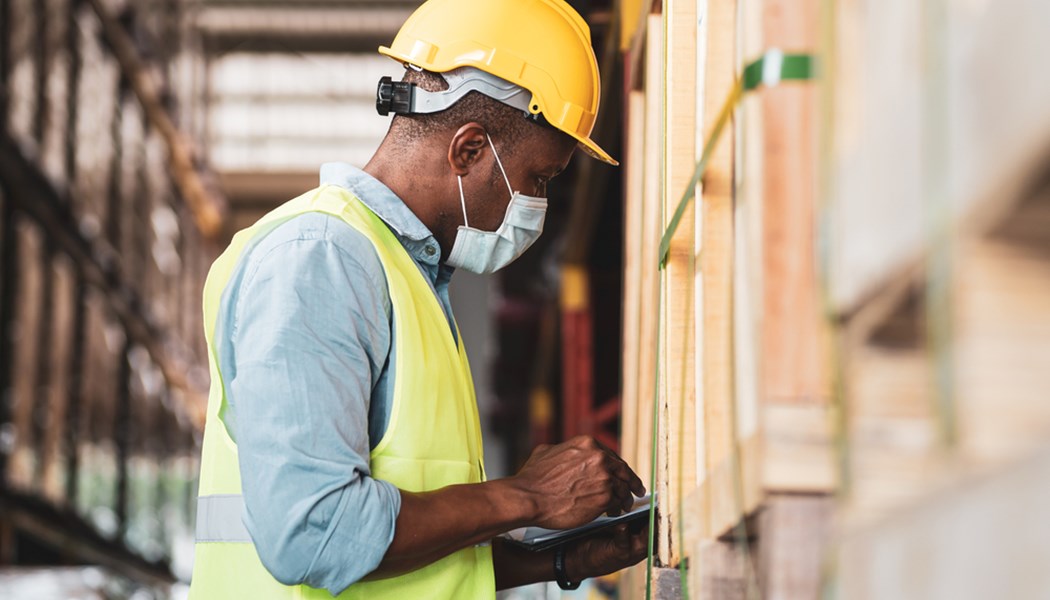 When Covid-19 restrictions hit the world's economy, global uncertainty drove most commodity prices down. April 20th 2020, marked a turning point in the history of the oil market with the US benchmark price for crude oil falling below zero for the first time ever.
The Chinese, American and European initial pandemic containment measures created an immediate reduction in global oil demand, particularly in China, which African countries depend upon for their growth and income. Oil-producing countries unable to slow down their oil production straight away saw their storage capacities quickly overloaded.
African oil-producing countries were greatly impacted by this bottleneck as they rely extensively on these three territories for production markets. As a reminder, Nigeria is the largest oil producer on the African continent, ahead of Algeria, Angola and Libya. Oil accounts for 91 percent of all Nigerian exports. As far as Angola is concerned, 60 percent of its oil exports go to China. Other African countries which are not major exporters in terms of volumes, such as Cameroon, Equatorial Guinea, Libya and Gabon, are however extremely vulnerable to oil price fluctuations, which means that they were also badly hit as oil prices quickly plummeted.
The OPEC+ agreement
Founded in 1960, OPEC comprises 14 oil-producing countries, including the following African countries: Libya, Algeria, Nigeria, Gabon, Angola, Equatorial Guinea and Congo-Brazzaville.
Since 2016, Russia and a dozen other non-OPEC oil-exporting nations have come together in an alliance known as "OPEC +" to regulate oil production through a policy of quotas per country.
At the beginning of the Covid-19 crisis, two major countries in the OPEC+ alliance, Saudi Arabia and Russia, engaged in a price war increasing oil production in order to gain market shares.
Eventually, a historic agreement was reached by OPEC + on 12th of April 2020 to adjust downwards overall crude oil production from the 1st of May 2020. This agreement, largely supported by both Saudi Arabia and Russia, resulted in a significant reduction in the volume of crude oil made available with 9.7 million fewer barrels per day traded on the world markets. Simultaneously, African countries who are members of OPEC, excluding Libya, cut their production by 1.15 million barrels per day, with Nigeria, Angola and Algeria bearing the brunt of this large cut.
This agreement caused oil production scale-down in 2020. By December 2020, oil stocks in OECD countries had fallen for the fifth consecutive month. Both OPEC and non-OPEC countries had withheld 2.3 billion barrels of oil by the end of January 2021, stabilising the oil market and accelerating the rebalancing process. Nigeria made a particular effort in achieving full conformity with the OPEC+ agreement in January 2021 and compensating its entire overproduced volumes.
Apart from Nigeria, other African countries for which the reduction in oil production in 2020 heavily weighed on their economy have struggled to meet their crude oil production quotas. In its last meeting, which was held on 4th of March 2021, OPEC+ agreed to grant them an extension of the rebalancing period until the end of July 2021.
Delay and downsizing of various oil projects on the African continent.
A few months before the beginning of the Covid-19 crisis, most African oil-producing countries were pushing oil companies to invest in the continent.
Some major hydrocarbon projects such as the Pecan oil field in Ghana and the Bonga Southwest Aparo field in the southern part of the Niger Delta, offshore Nigeria; however, faced schedule delays as soon as the first containment measures were announced and commodity prices subsequently plummeted. The objective displayed by key players in the sector was clearly to mitigate their losses as quickly as possible before the crisis worsened. ENI and Total, the two international oil giants with the largest presence in Africa, were quick to indicate 25 percent cuts in their investments in exploration and production projects in 2020.
These budget cuts and project delays were not welcomed by Senegal, Mauritania, Uganda and Mozambique, which had hoped to join the ranks of major African oil and gas producers within the near future. The Sangomar project in Senegal has for instance been delayed and will not start until the second quarter of 2021.
Despite the collapse of oil prices and the pandemic, some oil projects; nevertheless, continued developing. Amongst the most ambitious are the controversial Tilenga and East Africa Crude Oil Pipeline projects of the French giant, Total, in Uganda and Tanzania.
What are the prospects for the African economy post Covid-19?
The continuation of the ongoing pandemic has deepened the feeling of uncertainty in the future of the African economy. It has; however, also shown Africa's resilience by giving new impetus to the African Continental Free Trade Area (AfCFTA) agreement and by increasing the momentum for environmental change in Africa.
Most recently on the 1st day of this year, Africa took an important step forward with the entry into force of the AfCFTA agreement, which brought all African countries, except Eritrea, into a single market. Signed in 2018 and launched on the 7th of July 2019 at an African Union summit in Niamey (Niger), the agreement should have entered into force on 1st of July 2020 but was delayed as a result of the pandemic. Although it faces significant challenges, it is expected to eliminate tariffs on about 90 percent of the traded goods, reduce non-tariff barriers, liberalise intra-community services and increase intra-African trade up to 23 percent by 2023.
Whilst economic prospects and oil demand remain uncertain in the coming months, the pandemic has increased the pressure on European oil companies to further reduce their environmental footprint in Africa. Oil majors are now keen to invest in sustainable projects and renewable energies on the continent, especially liquefied natural gas.
As outlined in February 2021 by Mr Nj Ayuk, Executive Chairman at the African Energy Chamber, "natural gas has the potential to be a true enabler of economic recovery post Covid-19 and to support Africa's energy transition".
The AfCTFA agreement and competitive gas prices could allow Africa to see an increase in the localisation and regionalisation of LNG trade.
With the Tema LNG regasification terminal, Ghana will become the first African country to have an LNG regasification terminal. Several other projects, whose common objective is to ensure sustainable environmental management and the exploitation of natural resources for the benefit of local populations, have already been set up in various African countries, including Senegal, which wishes to become a key player in the gas sector and has the ambition of joining the Gas Exporting Countries Forum (GECF) which is presented as the gas counterpart of OPEC.
The speed of the African rebound will; however, largely depend on the rising level of confidence reached by its major investors and clients, the first one which being of course: China.