Offshore drilling activity will be strong in sub-Saharan Africa in 2023
By: Hawilti and Caverton Offshore Support Group (COSG)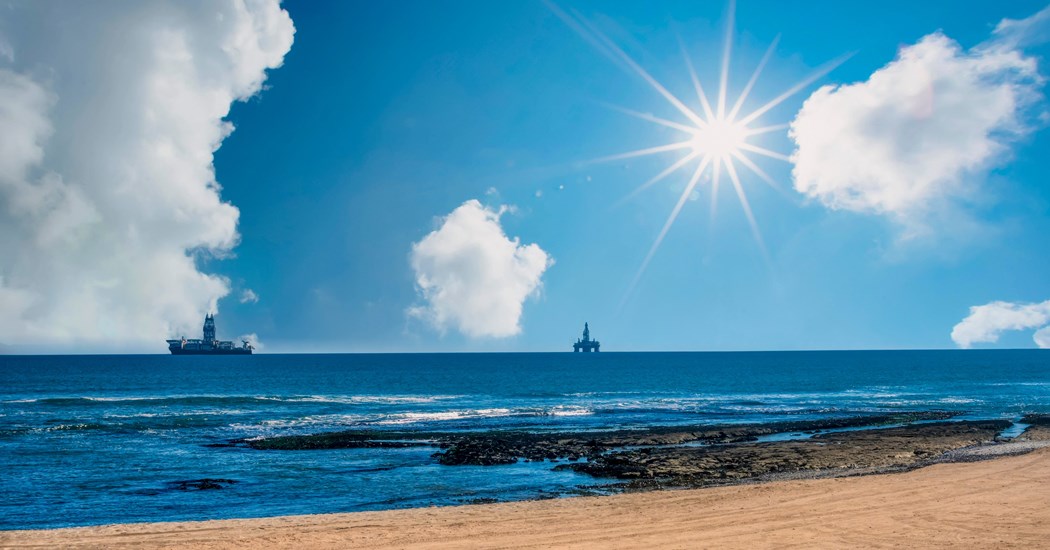 Offshore drilling activity will be strong in sub-Saharan Africa this year, with over 30 rigs confirmed to be active so far according to the Offshore Rigs Tracker released by the Caverton Offshore Support Group (COSG) and Hawilti.
However, the tracker notes that a tightening of the offshore rig supply market amidst rising demand for both jack ups and floaters globally could delay future drilling campaigns on the continent.
Angola will continue to dominate Africa's offshore drilling market, according to data from the tracker. The country has six floaters already contracted until at least 2024. Based on its pipeline of brownfield and greenfield projects, it will continue to drive deep-water drilling activity until at least 2026. All international oil companies (IOCs) have active rigs in the country, especially TotalEnergies (3), Azule Energy (2), Chevron (1), and ExxonMobil (1). They are actively pursuing infill drilling campaigns and subsea tie-back schemes on their producing FPSO units, while targeting infrastructure-led exploration opportunities.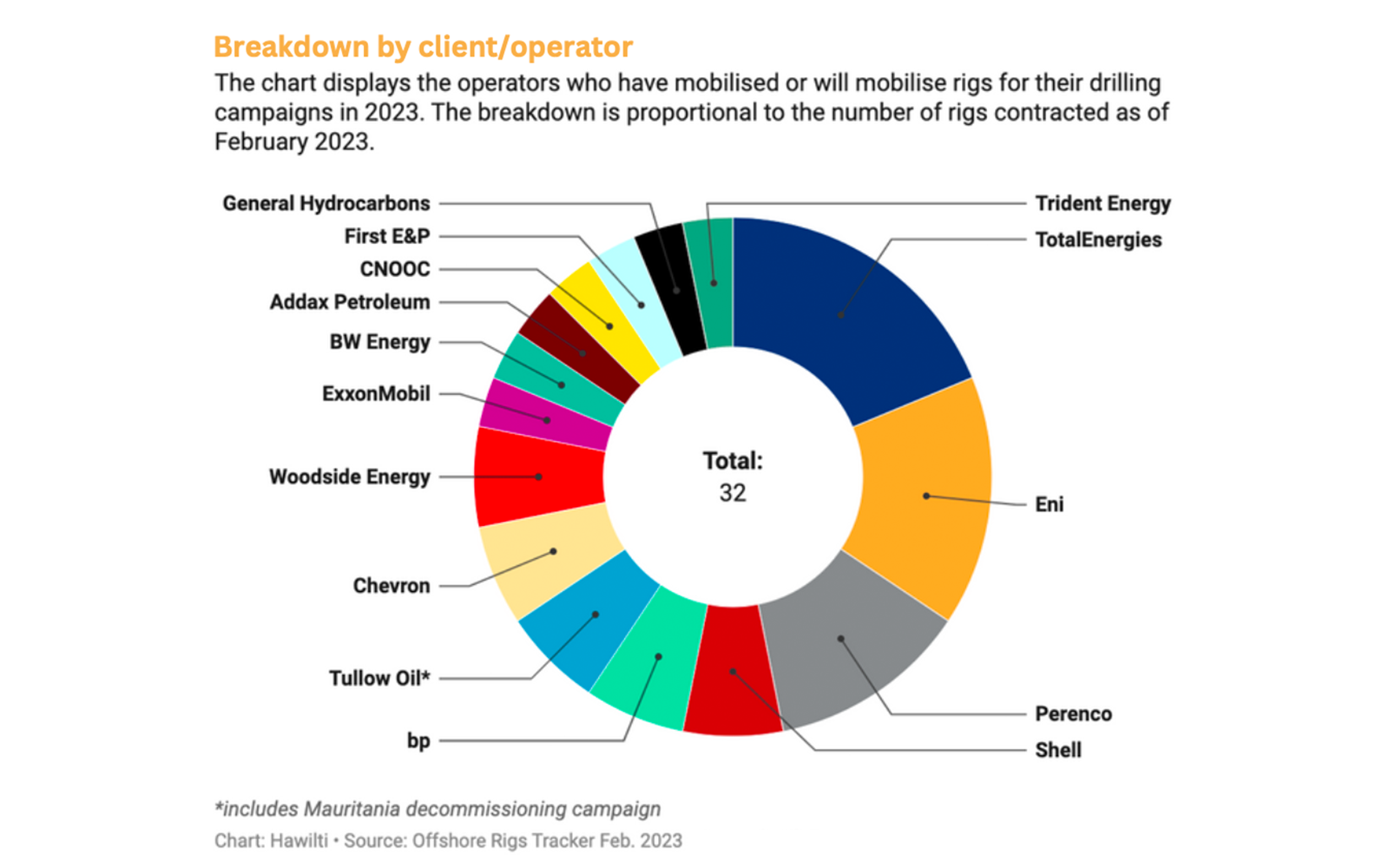 Nigeria's offshore industry is also maintaining the momentum of drilling activity it saw in 2022 with at least five offshore rigs scheduled to be active in the country this year. Shell's subsidiary SNEPCO and TotalEnergies both have floaters mobilized for most of the year on their respective deep-water blocks, OML 118 and OML 130. However, most of Nigeria's demand is for jack-ups in shallow water, driven by key players such as Chevron, First E&P, General Hydrocarbons, and Damas E&P.
The Chevron Nigeria JV is expected to be particularly active over the coming years as it executes Project Panther offshore Escravos. The scope includes 37 development infill wells and four well reactivations across eight offshore fields and one onshore field, according to NNPC.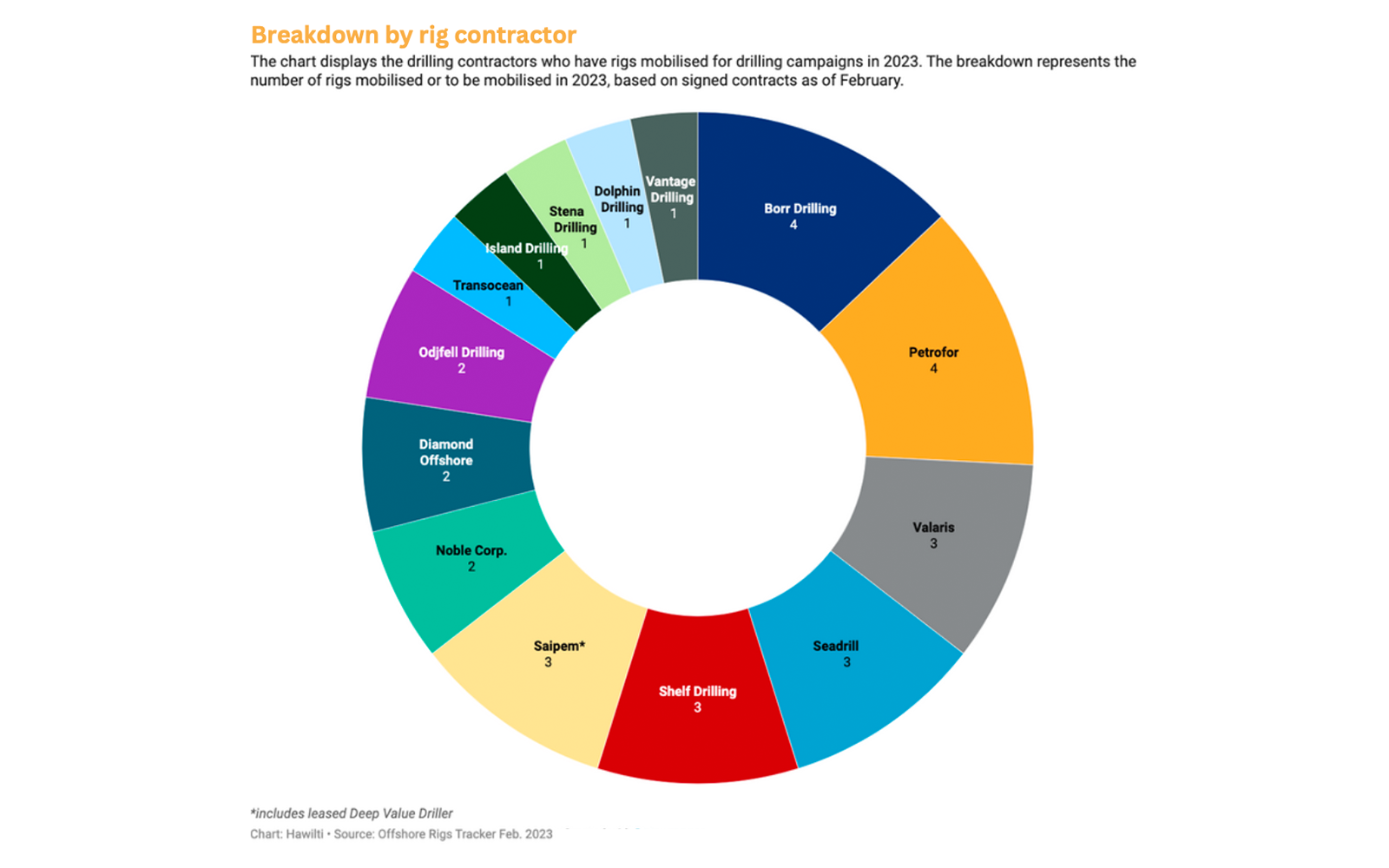 "We continue to witness an upsurge in drilling activity offshore West Africa despite the offshore rigs supply getting tight," said Capt. Ibrahim Bello, Managing Director of Caverton Helicopters. "More drilling contracts are currently in negotiations across the region for both exploratory and development drilling, which could make 2023 one of the biggest years for offshore drilling activity on the continent since the crisis of 2014."
After Angola and Nigeria, the Republic of Congo and Gabon are the next most active offshore drilling destinations in sub-Saharan Africa. Both countries are seeking to mitigate their production decline with additional infill drilling, development drilling, and exploratory drilling. Several campaigns are currently taking place there, including exploratory drilling by Eni in Congo and CNOOC in Gabon.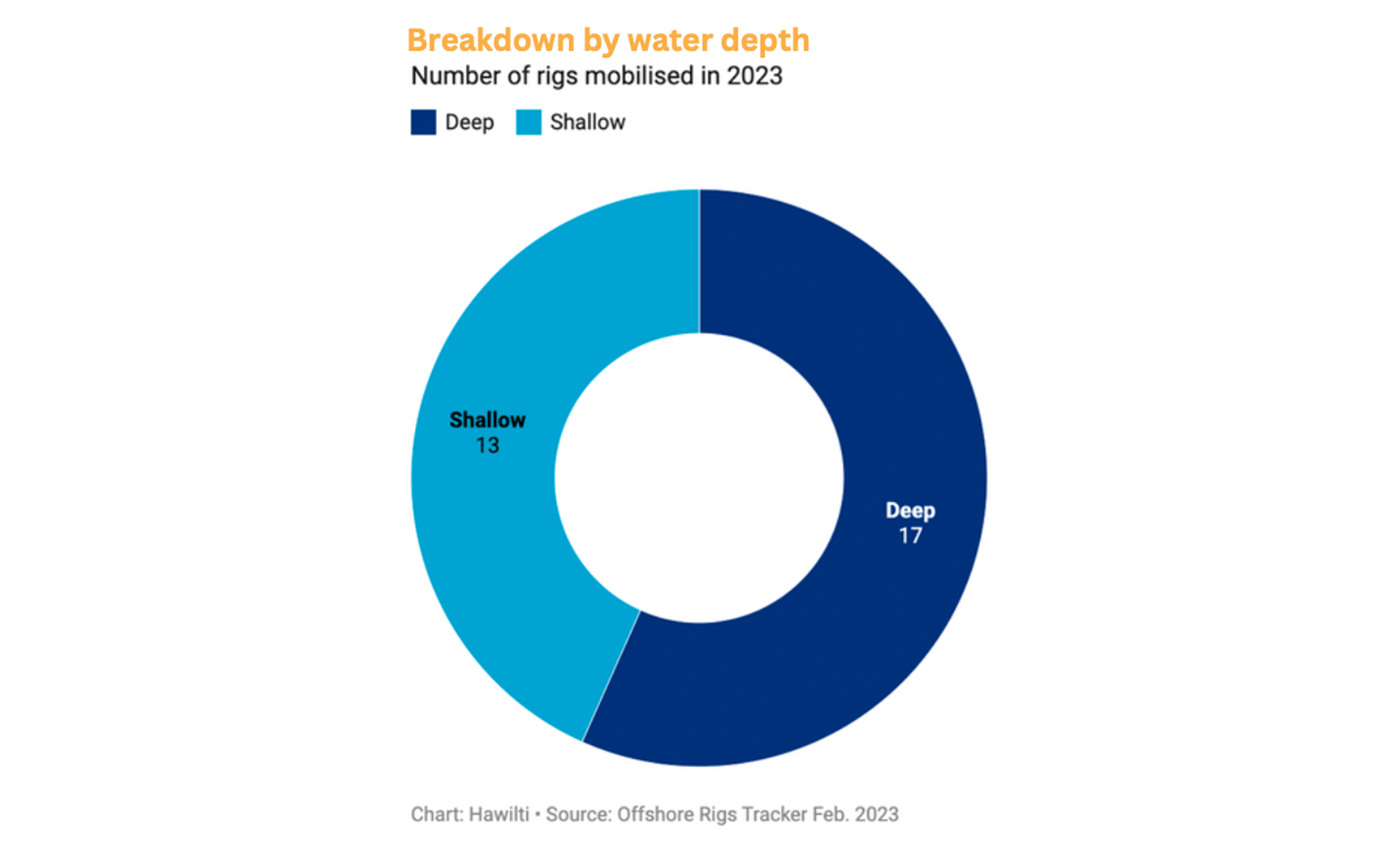 Across the rest of the continent, significant development and exploratory drilling campaigns are also on the table this year, including in Senegal and Namibia. While drilling activity in Senegal is focused on the start of oil production and LNG export, the latter has all the industry's attention as both Shell and TotalEnergies seek to confirm significant oil and gas discoveries made in the Orange Basin.
KEEPING THE ENERGY INDUSTRY CONNECTED
Subscribe to our newsletter and get the best of Energy Connects directly to your inbox each week.
By subscribing, you agree to the processing of your personal data by dmg events as described in the Privacy Policy.