South Africa Is Poised for 101 Days of Power Outages This Year
Apr 19, 2022 by Bloomberg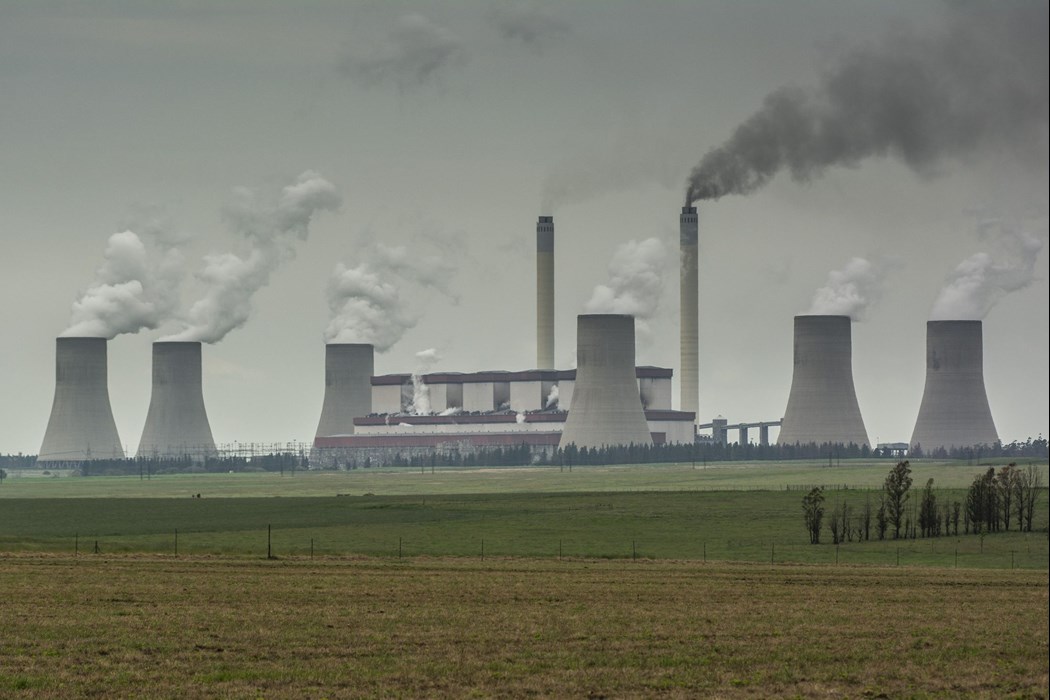 (Bloomberg) -- South Africa's state power utility warned the country may have more than 100 days of electricity blackouts this year because of outages at its power plants.
Under "extreme" circumstances, the country may face about 101 days of outages in the financial year that began on April 1, Segomoco Scheppers, Eskom Holdings SOC Ltd.'s head of transmission, said Tuesday in an online briefing. That compares with 65 days in the previous financial year, when South Africa experienced record blackouts.
As much as 6,000 megawatts of additional generation capacity is needed to secure the system, Chief Executive Officer Andre de Ruyter said.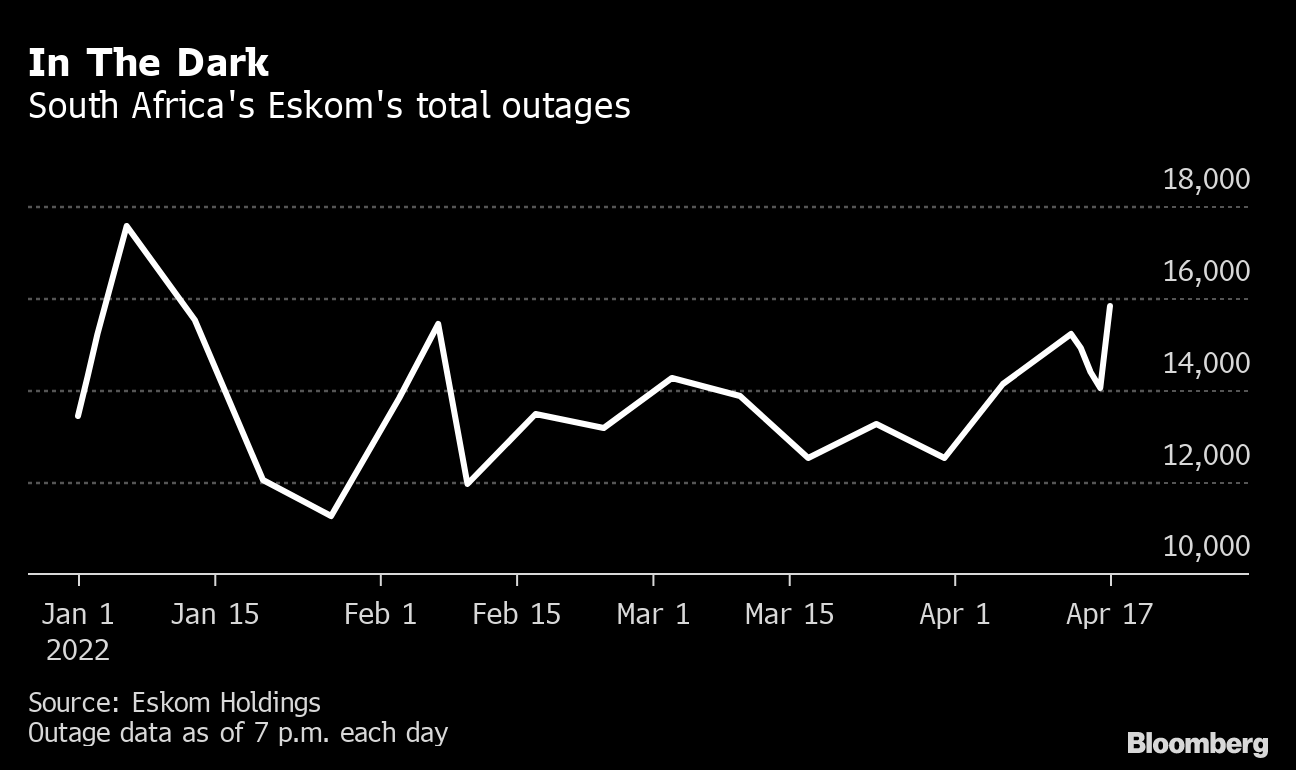 The supplier of almost all of South Africa's electricity had unplanned outages of about 15,000 megawatts on Tuesday morning, according to Phillip Dukashe, its group executive for generation. More generating plants are at risk of failing this week, even after Eskom doubled the intensity of power outages to ward off a collapse of the national grid as cold weather and persistent rain boost demand, he said. 
The utility cut 4,000 megawatts from the grid on Tuesday morning after the Majuba Unit 5 and Tutuka Unit 4 facilities tripped. That came after Eskom cut 2,000 megawatts of supply on Sunday. Work to restore the units is under way and rotational blackouts, known locally as loadshedding, may be suspended on Friday. 
That amount of power outages "is a call to arms to address the issue," De Ruyter said.
Additional capacity can be added to the grid by amending contracts with independent power producers and improving existing infrastructure, de Ruyter said. The utility has asked the National Treasury for procurement exemptions and is awaiting approval, he said. 
More stories like this are available on bloomberg.com
©2022 Bloomberg L.P.
By Prinesha Naidoo , Loni Prinsloo