DLM provides multi-purpose data logger in UK
Jan 18, 2022 by Energy Connects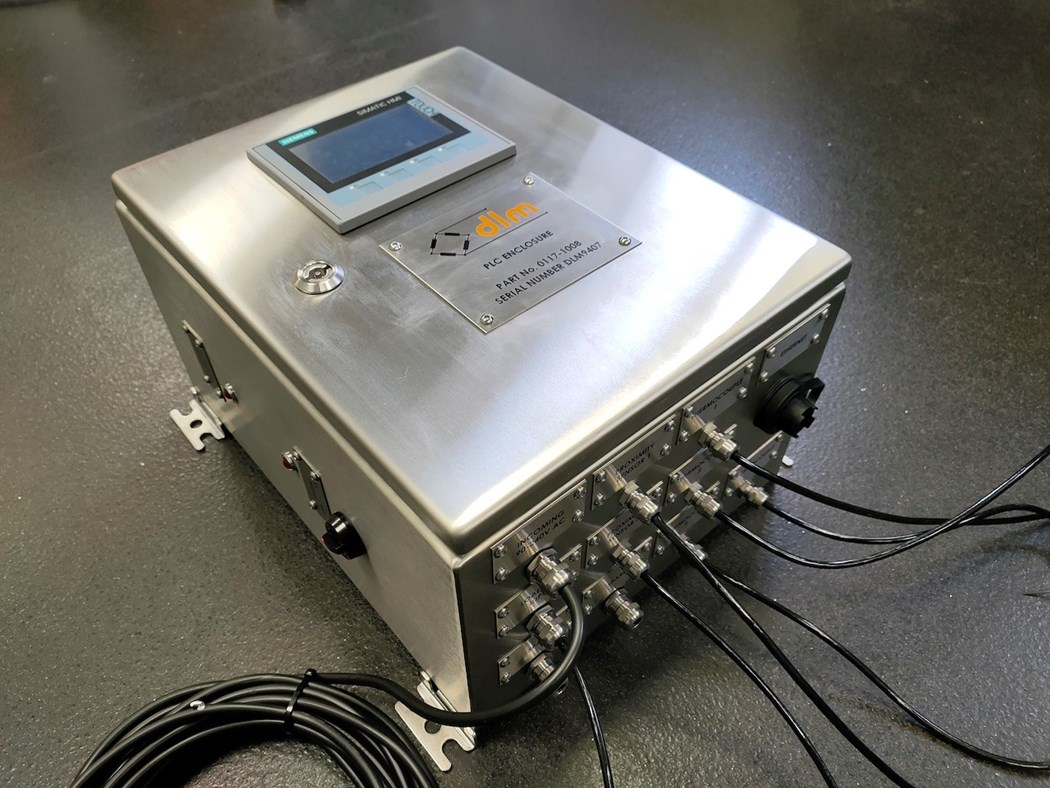 Dynamic Load Monitoring (DLM), of Southampton in the UK, said that it has made a custom data logger and subsea measuring technology to be used in a new tank where cable protection systems are tested.
The company  said it will primarily use the equipment for testing and verifying their in-house designed subsea equipment such as pipeline repair systems (clamps and connectors), hang-off systems, and other bespoke subsea and offshore equipment.
They said that the technology will also be used for internal testing for Subsea Innovation's purpose-designed and built submerged wear test rig. The company also maintains and manufactures deck equipment for cable lay vessels.
According to the company, this is the second major order that DLM has delivered recently. They have already provided two bespoke monitoring systems that were installed on subsea bend stiffeners at an offshore wind farm.
"We're putting together systems like this with increasing regularity—incorporating load cells with other instrumentation and sensors. However, no two such jobs are the same. We start with the client's problem, review what off-the-shelf instrumentation and sensors are available, and then customise the final package accordingly based on the environment—subsea or otherwise—and demands of the application," said Martin Halford, managing director at DLM in a statement. 
An Ethernet port, meanwhile, enables the user to plug in a PC to download the data periodically. 
"You can get a remote view on a web browser of the HMI [human-machine interface] screen to see both live values from the sensors and also download the data logs," Halford explained further. 
Integral to the system will be an S-cell load cell from DLM's standard range, which will be submerged in the tank at a depth of approx. 1m.
The company said that the load cell will have the capacity of 250kg and will measure tension and compression.