Linde defines a vision for sustainable growth in an ever-changing industry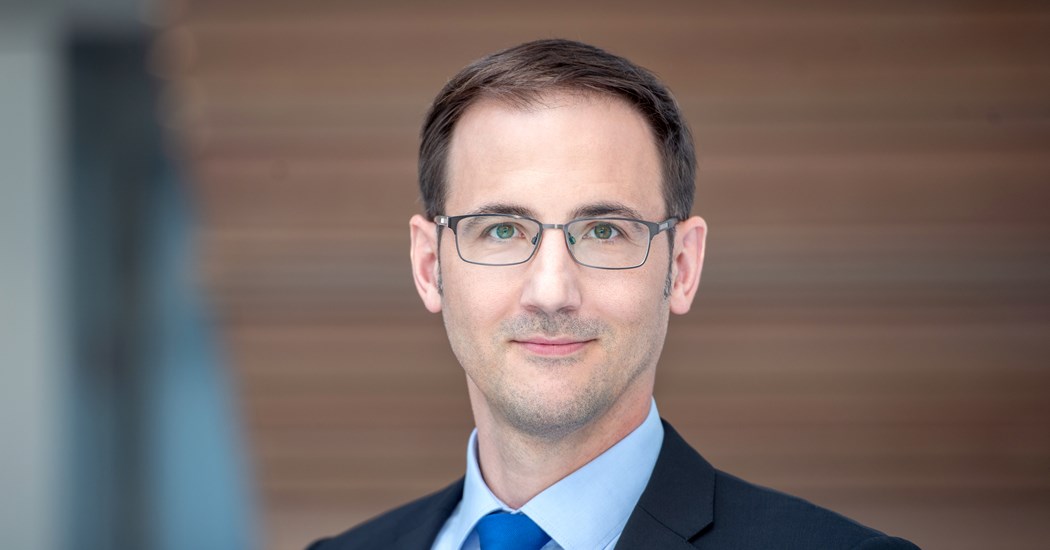 Robert Eichelmann, Senior Vice President Region APAC and member of Linde Engineering's Executive Leadership Team, talks to Energy Connects about the company's decarbonisation projects.
What technologies and solutions do you offer customers to support their decarbonisation efforts?
We've been supporting customers in sectors such as metals, food and beverage, chemicals and energy, pharma, and manufacturing in decarbonising their operations for many decades. We have a proven portfolio of technologies that help curb NOx, SOx, VOC and CO2 emissions, along with solutions for water treatment and other applications that benefit our planet. In addition, the efficiency with which we run our plants translates into environmental gains. As the world focuses on clean energy, we can take this commitment further through our well-established businesses, technologies, and infrastructure for both clean hydrogen and carbon management, across the respective value chains.
Taken as a whole, what impact and benefits do Linde's sustainability projects have?
Our sustainability projects tackle critical issues, such as carbon emissions, protecting the environment, and promoting clean energy solutions. We have a lot of potential as a company - in 2022, products and services from across Linde enabled our customers to avoid more than 90 million metric tons of carbon dioxide equivalents (CO2e). That roughly corresponds to the annual emissions from 20 million passenger cars.
How does all of this look in practice? Can you talk about some specific collaborations?
Of course! I'd like to highlight three. The first is with Heidelberg Materials to reduce carbon emissions from cement production at the company's plant in Lengfurt, Germany. We are now working to deliver a large-scale facility that will capture, liquefy, and purify about 70,000 tons of CO2 per year. The resulting liquid CO2 will be marketed as a feedstock for the chemicals and food and beverage industries.
The next project I'd like to focus on is in the U.S. Gulf Coast, where we are building a facility to produce clean hydrogen, along with other gases, to supply OCI and other customers in the region. It will supply clean hydrogen and nitrogen to OCI's 1.1 million ton per annum blue ammonia plant, the first greenfield blue ammonia facility of this scale to come onstream in the United States. Linde will supply OCI with clean hydrogen by sequestering more than 1.7 million metric tons of carbon dioxide emissions each year
The third project is a long-term agreement with Evonik to construct and operate a 9 MW alkaline electrolyser plant on Singapore's Jurong Island. Evonik will use part of the resulting green hydrogen for its methionine manufacturing process, and the remaining green hydrogen will be sold on the merchant market. The project is also significant because it will be the largest electrolyser in Singapore when it enters operations in 2024.
As a society, we won't make the progress we need with decarbonisation unless everyone makes an effort. Aside from providing decarbonisation solutions, how is Linde incorporating sustainability into its own business practices?
We are committed to cutting emissions, and a key activity involves setting ambitious targets for environmental performance. Currently, across the company we are working on "35 by 35," according to which we want to cut our global greenhouse gas emissions by 35% by 2035. The baseline here is 2021.
We want to make sure we stay at the forefront of decarbonisation solutions and, therefore, have set a target of dedicating at least one-third of Linde's annual R&D budget to decarbonisation.
What is your vision for a more sustainable future?
My vision is a future where clean energy and sustainable practices are integrated into every aspect of our industry, prioritising the well-being of the planet and its people. We envision a world where efficient and effective technologies are deployed to promote sustainable growth and progress. As a leader in the industrial gases and engineering industry, we are committed to driving the clean energy transition through innovative technologies and solutions that reduce carbon emissions and promote environmental protection.
KEEPING THE ENERGY INDUSTRY CONNECTED
Subscribe to our newsletter and get the best of Energy Connects directly to your inbox each week.
By subscribing, you agree to the processing of your personal data by dmg events as described in the Privacy Policy.