Redoubling efforts to achieve renewable energy ambitions
Nov 01, 2022 by Energy Connects
The need to reduce carbon emissions and deliver our global warming targets as set out in the Paris Agreement has never been more urgent.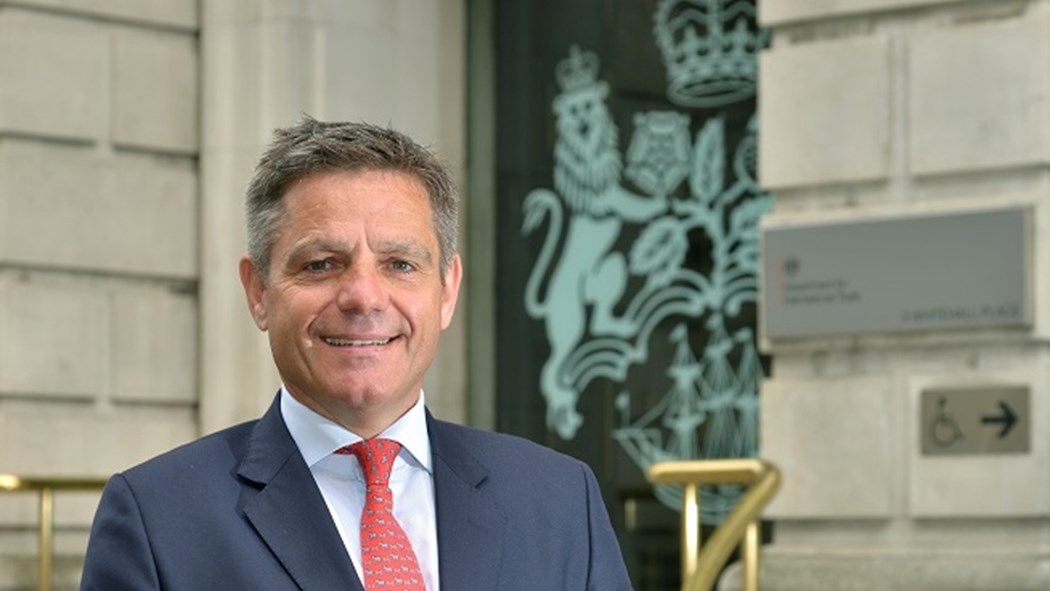 In the Middle East, innovations from the UK are helping to accelerate the region's transition to renewable energy. The UK has more than 460,000 people employed in the low carbon sector and its supply chain, with the expertise to support development at home and abroad in a range of sectors. Governments and entities in the Middle East are working with companies from the UK to deliver ambitious projects in green hydrogen, solar, and wind energy.
HYDROGEN
UK companies with hydrogen-ready technology are exporting expertise in fuel cell technology, methane reforming, electrolysers, and project lifecycle capability. Atkins is supporting a company in Abu Dhabi in its hydrogen for-fuels program to produce green hydrogen from a solar-powered electrolyser. The green hydrogen can then be used to fuel cars and buses, and for fuel-cell maritime vessels. It can be further processed to produce synthetic kerosene - sustainable aviation fuel. Atkins has also been appointed as a technical advisor to develop large-scale green hydrogen and derivative plants in the UAE.
OFFSHORE WIND
Offshore wind farms are a critical source of renewable energy for the world. They are considered more efficient than onshore wind farms, thanks to the higher speed and consistency of winds over sea, and the lack of physical interference from buildings or other land-based obstacles. The UAE's Masdar has invested heavily in the sector, including in the London Array, Hywind, and Dudgeon offshore wind farms. The UK already generates more electricity from offshore wind than any other country, delivering a third of global capacity.
By 2030, offshore wind will produce more than enough electricity to power every home in the UK. UK expertise in offshore wind is now being deployed in the Middle East. The University of Hull, the UK's leading technology innovation and research centre for wind energy, is planning a feasibility study with the Kuwait Institute for Scientific Research to determine the potential of near-term offshore wind farms to support Kuwait's Vision 2035. This study will explore how to scale up Shagaya, Kuwait's first-ever onshore wind farm, by extending capacity offshore.
The UK has more than 460,000 people employed in the low carbon sector and its supply chain, with the expertise to support development at home and abroad in a range of sectors
SOLAR ENERGY
Solar power now represents the cheapest form of renewable energy generation available. Solar is highly scalable, ranging from a single photovoltaic panel through to fields of panels on land and even on water. UK developers now own and operate several solar projects around the world and help overseas entities integrate solar with other generation technologies and storage. Anglo-Dutch company Desolenator uses only solar power to purify water from any source, including seawater, brackish and heavy metal contaminated water. The technology is critical in regions where seawater is the only available source, such as in the Middle East. Desolenator worked with the Dubai Electricity & Water Authority (DEWA) to install a pilot desalination plant powered by solar energy at its Jebel Ali power plant and desalination complex.
The company has now signed a partnership agreement with DEWA to build a scaled-up carbon-neutral water purification and desalination system completely powered by solar energy. The technology operates with zero harmful chemicals, zero membranes, and zero energy intermittency, and does not produce a toxic brine. Another approach to generating energy from the sun involves floating photovoltaics (FPV), solar panels mounted on a structure that floats on a body of water. Mott MacDonald has carried out scoping and feasibility studies on Pakistan's first floating photovoltaic project, adding 325MW of generating capacity, split between the Tarbela reservoir and the head ponds of the downstream Ghazi Barotha hydropower project. Floating PV plants offer a number of advantages over land-based solutions.
The cooling effect of the water close to the panels leads to an energy gain that ranges from 5% to 15%. Panels can easily be rotated horizontally and tilted vertically to enable sun tracking (similar to sunflowers), capturing more energy than rigid units. Mott MacDonald's solution for a pilot scheme includes innovative motorised technology with GPS tracking to keep them in the same location on the reservoir with no anchors. Renewable energy presents the most significant economic growth opportunity of the 21st century.
The UK has implemented an ambitious and well incentivised renewable energy strategy based on its world-class science and innovation capabilities. Together with partners from around the world, it has built a robust investment ecosystem that supports the full lifecycle from concept to deployment. Now is the time to work even more closely together, nations and companies alike, to help deliver a greener, cleaner, and more prosperous world.