Venturing into the hydrogen market couldn't be more vital
Nov 09, 2021 by Energy Connects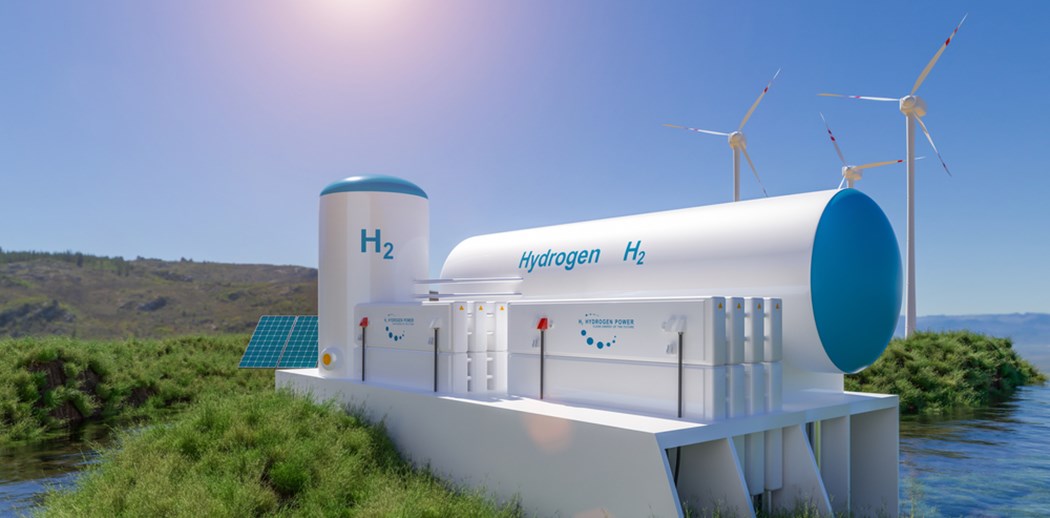 Hydrogen energy is part of a new and emerging market that Middle Eastern oil & gas producers are keen to have a slice of the pie. According to research by S&P Global Platts, Asia's high demand for hydrogen is pushing Middle East oil producers to speed up production of this resource so they do not lose to major exporters like Australia.
Many energy producers have sought to diversify their offering in recent years, tilting away from their more traditional oil & gas products, in order to become more carbon responsible. This is a highly competitive landscape as can be seen by the Chinese government's ambitions to incorporate hydrogen into their energy mix, as well as the significant hydrogen demands being announced by South Korea and Japan in recent years. This is leading to a huge growth in the market and race in terms of who can produce hydrogen in the most efficient and cost-effective way.
Social license for the future
The social license to operate as an energy business has never been more important. There is demand from energy investors more globally for companies to reduce their carbon footprints and invest in sustainable energy production. For example, Investment Management company BlackRock in April this year raised US $4.8 billion for renewable power investments and previously announced that it will not be investing in certain traditional fossil fuel energy assets. It is only a matter of time until countries in the Middle East start to feel the same pressures in their local markets, as many global banks are announcing policies to invest in sustainable energy projects and looking to reduce their investment in fossil fuel developments. A country such as Australia – which traditionally relied on fossil fuel based energy – attempting to dominate the hydrogen market is a real inflection point.
Hydrogen can be a greener alternative to more traditional energy sources, if produced by electricity sourced by wind farms, hydropower and solar panels and put through electrolysis. It is multifaceted in its uses and can be used as an energy storage vector, to produce hydrogen fuel cells to power vehicles and blended into existing gas networks, to name a few uses. However, the current disadvantages of using this energy source are felt very much by companies wanting to become leading providers in the space. It is highly flammable, expensive to produce and hard to store. But there is a huge appetite for this kind of energy, which is less controversial than nuclear and more beneficial to the environment in its green form. Hydrogen is classified by a colour system depending on the base power source used to produce it (black or brown is hydrogen produced by fossil fuels, blue is produced from gas and green is produced from renewable energy), and it is expected that blue will kick off the market, being cheaper to produce but not having a heavy carbon output.
Middle Eastern companies are concerned that their energy market share may be at risk with power moves from Australia – which has the natural resources and infrastructure required to produce hydrogen at scale and potentially become a global powerhouse in the international export of hydrogen. Countries in Europe and now Africa are also looking to develop their ability to produce hydrogen. Asia has invested heavily in much development offshore to create green hydrogen. But the Middle East is positioning itself as a worthy competitor in the market. For example, Saudi Arabia is in the process of constructing a green hydrogen plant in its futuristic city project Neom, and the Abu Dhabi Hydrogen Alliance in the UAE will accelerate efforts to help them develop a hydrogen economy.
So, what are the challenges?
Here they are!
Infrastructure: Currently many countries lack the physical infrastructure to support the use and deployment of hydrogen in their domestic markets. Governments can play an important role in facilitating this transition by introducing funding, tariffs, government policy and legislative changes. A flexible and robust regulatory framework will also be helpful to attract foreign investors and encourage local development. One of the challenges faced by some countries in the Middle East is that they are not currently set up to produce, store and export hydrogen, which is critical for market growth.
Cost: Producing hydrogen is currently quite expensive, and the cost of production can vary dramatically depending on the base power source used to produce the hydrogen. In order, for hydrogen to be cost competitive as a fuel source, the cost of production will need to fall dramatically, with some commentators suggesting the cost of hydrogen needs to be somewhere between US $1 to US $2 a kg. A vast amount of R&D is being deployed globally to look at more efficient ways of producing hydrogen. Reducing the cost of electrolysers will be critical to reduce the cost of hydrogen production and as we have seen in the wind and solar space, as the technology evolves and the cost of producing electrolysers will inevitably decline. But a focus on cost reduction and improve processes are key challenges presently.
Transportation: Transporting hydrogen is still challenging and more costly than other energy exports. Without purpose built pipelines (which would involve substantial capital investment), shipping seems to be the preferred transportation method presently (either as ammonia or a gas). The challenges with shipping hydrogen include safety risks, storage challenges (given the low density of hydrogen) and inadequate port infrastructure. However, these are likely to all be surmountable in time, as we have seen with LNG.
Legal Framework: A uniform set of standards and safety across hydrogen markets is currently absent, as is a domestic legal framework governing the production, storage, use and export of hydrogen. A stable and clear system about hydrogen use (and potentially its integration with electricity and gas networks) will drive private investor confidence and promote the region as an investment hub for such projects. Having clarity around market conditions is key to attract foreign investment. Therefore, this foundation piece is important for growth.
What could be the opportunities?
There are a vast number of opportunities for the Middle East to invest in developing a hydrogen economy. Some of these include:
The geographical location will allow the region to produce green hydrogen more cost effectively given its solar resources and it is centrally located so export costs and timeframes will also be reduced.
It has a substantial amount of existing infrastructure as a result of its buoyant oil and gas market, which can be repurposed to produce and export hydrogen.
As many countries are gas rich, they are well placed to start producing blue hydrogen, which will be key for initial growth from an economic perspective.
It has excellent trade ties with several countries in Asia, which it can partner with to develop hydrogen projects and engage with as an export partner; and
Many countries can quickly introduce legal frameworks to promote the market, whereas countries in Europe and Australia are more constrained and cannot move as quickly to change their markets.
The Middle East stands to gain a lot by participating in the hydrogen market. It will be critical for several countries in the region to diversify their energy mix as the demand for oil will inevitably decrease in the future. Venturing into hydrogen will allow countries to not only reduce their carbon emissions, but it will also ensure the sustainability and future of its energy export portfolio by not missing out to competitors. The environmental benefits, coupled with the economics, all clearly point to the benefits the Middle East will enjoy by participating in this emerging market.