Gentari sets sight on major expansion in clean energy projects across key Asian markets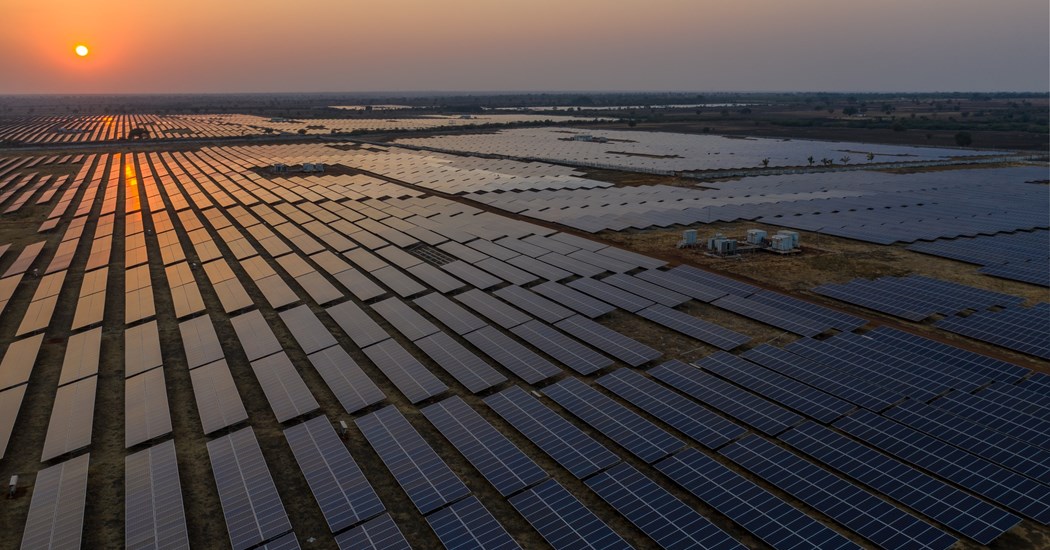 Malaysian clean energy solutions provider Gentari is committed to innovation, partnerships and environmental stewardship as the key pathways to realise its major ambitions based on the core pillars of renewables, hydrogen and green mobility, according to the company's CEO Sushil Purohit.
Ahead of his participation at the Future Energy Asia (FEA) 2023 Exhibition and Summit in Thailand in May, Purohit caught up with Energy Connects in an exclusive interview to discuss the clean energy roadmap in Asia, the company's technologies and innovations in the pipeline, and why FEA is at the centre of the dialogue on energy security and the energy transition in Asia.
How is Gentari setting the standards for the industry in the region when it comes to clean energy?
Becoming an exemplary clean energy company requires commitment to innovation, partnerships and environmental stewardship. At Gentari, we have huge ambitions, and we are realising them via three core pillars of renewable energy, hydrogen and green mobility.
On renewable energy, our mission is to be a Leading Next Generation Utility-Scale Renewable Energy Developer. Our ambition is to build out 30 to 40 GW of renewable energy capacity by 2030, serving commercial, industrial and retail customers.
In order to achieve these goals, our strategic moves include:
Growing Commercial & Industrial (C&I) projects in Asia Pacific
Growing utility-scale solar and wind in Malaysia and Asia Pacific to support green hydrogen aspirations
Embarking on offshore wind within Asia Pacific and the European Union
Developing round-the-clock energy storage capability
When it comes to hydrogen, Gentari aims to be a Scale Hydrogen Producer and Go-to Industry Partner. Our ambition is to supply the world with up to 1.2 mtpa of clean hydrogen by 2030, serving industrial, power and transportation customers.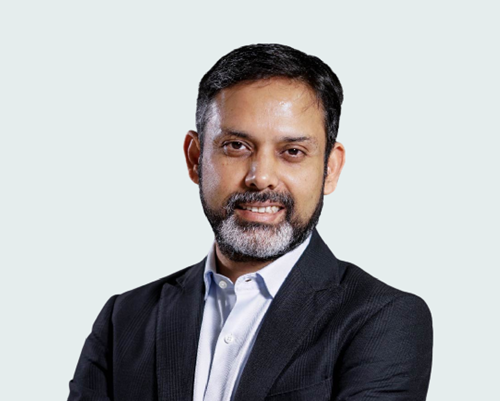 Our strategic moves in implementing the hydrogen roadmap include:
Developing clean hydrogen projects in Malaysia, Canada and other competitive geographies
Providing solutions for customers in Asia Pacific and other key markets, especially among early adopters
Expanding our global footprint through partnerships
Venturing across the hydrogen value chain through technology
Advocating for policy and regulations that support the hydrogen industry
Finally, in green mobility our mission is to be Asia Pacific's Preferred Green Mobility Solutions Provider, closely aligned with our ambition to capture 10% market share (circa 25,000 charge points based on current estimates) across key markets in Asia Pacific by 2030. In the mid-term, we aim to install 9,000 public charging points by 2026, with an anchored presence in Malaysia and India.
Once again, this cannot be achieved without following certain strategic moves such as:
Expanding charging points across Asia Pacific, starting with Malaysia and India before scaling to adjacent markets of Thailand and Indonesia.
Establishing position as a Vehicle-as-a-Service (VaaS) fleet in Malaysia, India and Asia Pacific, serving business customers such as logistics companies and fleet operators.
Growing value-added services for customers in retail, advertising, digital platforms and others.
What trends and technologies will have major impacts in the decarbonisation of the energy industry?
Decarbonisation requires the adoption of a range of technologies and trends such as renewable energy (RE) technology to generate electricity without greenhouse gases, and energy storage to address the challenge of intermittency in RE sources. We also need carbon capture and storage (CCS) to cut emissions from plants and industries, along with smart grids that use digital communications to detect and react to changes in electricity demand and supply. Electric vehicles are also a critical part of decarbonisation, to cut emissions from transportation that significantly contribute to air pollution.
How can the energy industry help green hydrogen fulfil its potential? What is Gentari doing around green hydrogen?
At Gentari, our business is built around addressing the world's most pressing sustainable energy needs, to change how we live today, and to help secure our future – and green hydrogen is a critical part of that.
In order to fulfil the potential of green hydrogen, the industry needs to increase investments in RE to reduce the cost of green hydrogen production, introduce green hydrogen in co-firing power plants to reduce carbon emissions while maximising asset life, and substitute grey hydrogen with green hydrogen in the production of methanol, urea and other hydrogen-related products.
Currently, Gentari is building the supply capacity while developing integrated hydrogen solutions for customers.
How is Gentari helping push greater collaboration in Southeast Asia to accelerate net zero solutions? Why are partnerships crucial for your agenda?
We target to become an integrated clean energy solutions provider, fulfilling multiple aspects of each customer's needs and collaborating with them to remove hurdles in the net zero journey. Partnerships are needed for this, to enable resource sharing, cost reduction and increased efficiency. The success of an energy transition agenda depends on the ability of stakeholders to work together towards a common goal and partnerships are crucial to making this possible.
Gentari can be considered a relatively new player in this area. How does Gentari position itself against other players in the market with its ambitious goals?
Being new doesn't hold us back, as we are determined to deliver results.
We are positioning Gentari as an integrated clean energy solutions partner to current and prospective customers/partners, while increasing our scale in the renewables, hydrogen and green mobility businesses. By 2030, Gentari aims to be among the world's leading clean energy companies. 
Our ability to offer integrated solutions will benefit customers as they will have a partner with a diversified portfolio of solutions and the ability to invest at scale, throughout their decarbonisation journey. Businesses will be able to opt for green electrons to power their mobility with zero carbon emissions. 
What are you particularly looking forward to at Future Energy Asia 2023? How important is this event in shaping the future of the energy sector in Asia?
Future Energy Asia 2023 highlights the central role of clean energy technologies (renewables, energy storage, hydrogen, carbon capture) not only as enablers of a low-carbon economy, but also pivotal in increasing energy security, energy independence and power systems resilience. The public-private collaboration advocated is critical to building a competitive domestic cleantech industry and supply chain.
Appropriate market design and ambitious government policies are also crucial to drive down costs and enable synergies to support new investments and the development of a viable, competitive industry in Asia. To this end, policymakers and stakeholders could prioritise the deployment of renewable energy infrastructure and incentivise investment in clean energy initiatives and technologies, to accelerate the transition towards a sustainable and decarbonised future.
Click here to attend the Future Energy Asia 2023 Exhibition and Summit that runs from 17-19 May at Queen Sirikit National Convention Center in Bangkok, Thailand.
KEEPING THE ENERGY INDUSTRY CONNECTED
Subscribe to our newsletter and get the best of Energy Connects directly to your inbox each week.
By subscribing, you agree to the processing of your personal data by dmg events as described in the Privacy Policy.