Eaton's new centre to prepare next generation of Emiratis for the energy market
Feb 09, 2023 by Energy Connects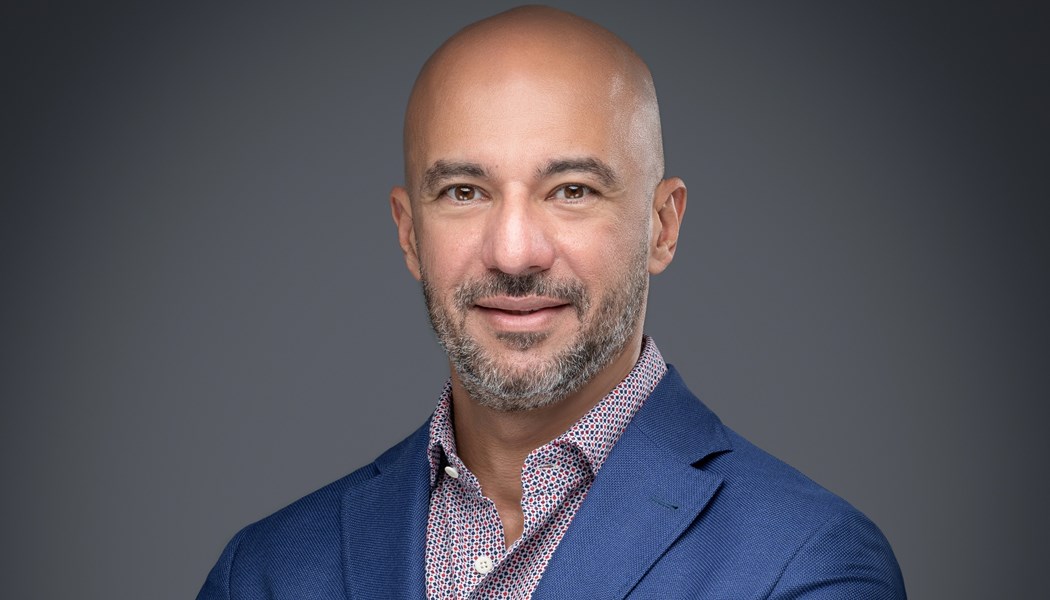 How is your new experience centre going to help target the next generation of UAE's power market?
This experience centre has been built in line with UAE's vision of investing in human capital, empowering technical know-how for the next-generation engineers, industry professionals across the Middle East, as well as potential collaboration with universities across the region.  This centre is the first of its kind by Eaton outside of Europe and the USA. In the Middle East, it will be a unique opportunity to provide visitors a comprehensive real-life experience, with different applications in a friendly learning environment. It will also allow visitors to learn about industry best practices and the latest innovations through physical demonstrations and hands-on training sessions.
We want to empower graduates with the practical aspects of power management and give them a head-start in their careers.
What will you be offering in terms of training and education?
At the CEC, individuals will experience hands-on training with products in true application and learn through a broad offering of training courses within numerous markets that deliver expertise. They will also discover how we're reimagining innovation by adapting digital technologies — connected devices, data models and insights — to transform power management for safer, more sustainable, and efficient power use.
They will receive practical training on smart power management, industrial control critical systems, Power Quality, Life Safety, Oil & Gas, and Utility applications with products in true application. They can address knowledge gaps within their organisations through training designed for seasoned and new engineers. All these training and hands-on session will be conducted by our seasoned product managers.
Eaton Experience Centre will offer a wide range of in-person and virtual training resources. Our 'Are You FutureReady?' program provides free training on a variety of topics, including designs, technologies, and installation best practices for today's most advanced power applications.
What is your outlook for the UAE's power market?
The demand for power has steadily increased in the UAE and across the region over the years, due to several reason, most significantly population growth and urbanisation.
The demand for power in the UAE and across the region has been steadily increasing over the years, due to several reasons, most significantly population growth and urbanisation. According to DEWA, the energy demand in Dubai rose by 5.5 percent in 2022 as compared to the previous year. As the demand is expected to continue rising in the coming years, the need to expand the region's current generating capacity is growing at an even faster pace.
The transition to a more sustainable, low-carbon future is accelerating. This energy transition is driven by the progressive replacement of carbon-based fuels with renewables, clean air regulation and the direct and indirect electrification of more applications. Today, energy flows through the grid in more directions and through more devices than ever before, and although that decentralization creates more complexities and challenges, it also creates new potential.
To meet the demands, governments are looking towards developing cost-effective and efficient sources of electricity, sustainable opportunities to reduce overall energy consumption.
Who have you had support from within the UAE?
Eaton has been in the Middle East for 40 years, since we had our first office in Dubai in the World Trade Centre, and in the past 20 years it has grown significantly through a number of acquisitions that expanded our installed base capacity. In 2013 we decided to double investments in the region, setting up a manufacturing facility in Dubai to get closer to our clients. This process has led us to an approach that establishes support mechanisms for our customers through more tailored solutions, and the growth of Dubai as an Emirate has undoubtedly favoured our operations. Indeed, Dubai acts pretty much as the regional benchmark: once we establish a relationship with a Dubai partner, it is then easier to engage in its counterpart somewhere else in the region.
We have great support from all our partners and customers and many from across the region. With some partners, our relationship has prevailed since our inception in the region through our legacy brands, which are now solely part of One Eaton.
How will this new experience centre help Eaton in the region?
The CEC is a reiteration of Eaton's continued and deep commitment to the UAE and across the region. It is not only an important growth market for the company but also a regional technology hub for the Middle East. The establishment of this centre is in line with Eaton's commitment to achieving global technology leadership through its focus on innovation and helping our customers address the most critical power management challenges. We deliver technologies that help our customers across the region manage power more efficiently, sustainably, and safely.
The CEC will give partners, customers, consultants, students, contractors and installers, and end-users an insight into smart power management, industrial control critical systems, Power Quality, Life Safety, Oil & Gas, and Utility applications. It will also give individuals an insight into various applications that they may not be able to experience and see.