Clear focus on a contribution to Europe's supply security and decarbonisation
Sep 06, 2022 by Energy Connects
Arturo Gonzalo, Enagás CEO, discusses the key role Spain and his firm are playing in Europe's energy security, as a gateway for LNG, and the potential of gas infrastructure in hydrogen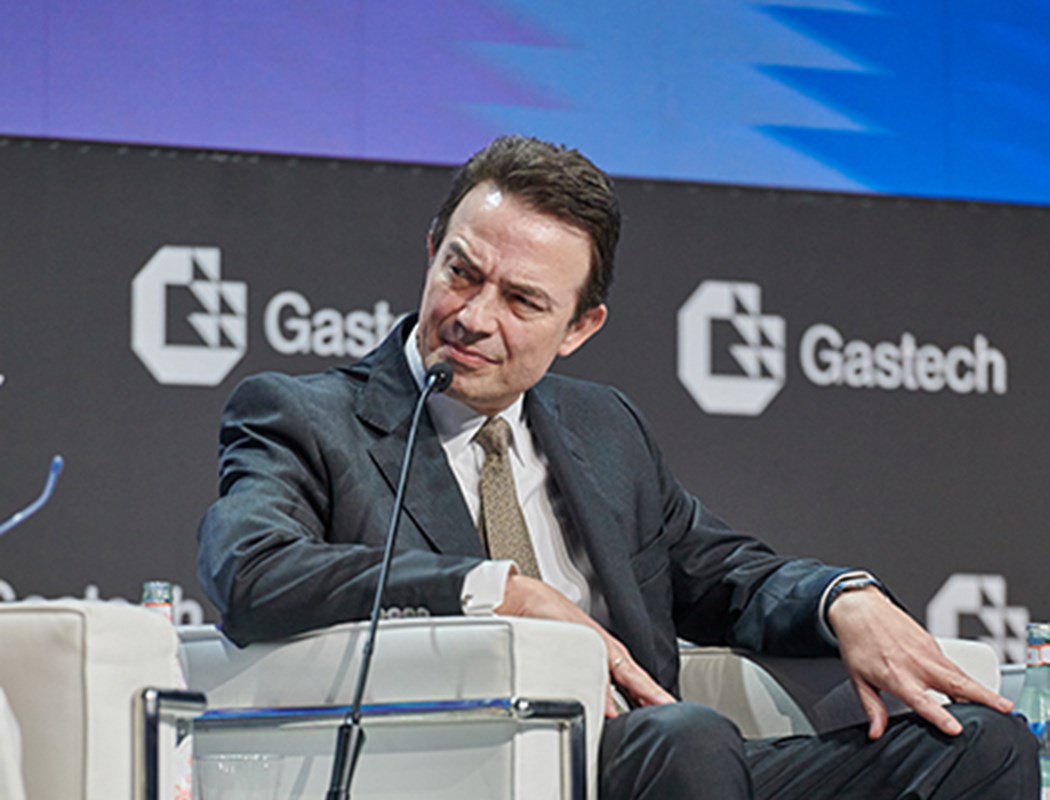 What are Enagás's plans and aspirations for Gastech 2022?
This is a very complex time for Europe, where a war is still being waged with terrible consequences and an impact on all sectors. Energy and gas are in the spotlight, and this makes this year's edition of Gastech more relevant than ever. We are a European gas infrastructure operator and our strategy is strongly based on collaboration with public and private agents. Today, this collaboration - and solidarity - between countries and between companies is more necessary than ever.
For us, Gastech is an opportunity to meet with key industry players, especially with other transmission system operators, and to continue searching together for synergies and alternatives to contribute to alleviating the current situation. We come to this edition with a clear European focus around the two axes of our 2030 Strategic Plan: contributing to security of supply in Europe and accelerating decarbonisation.
In what ways has Enagás been adapting to evolving global market conditions?
In the current context, ensuring security of supply has become a priority in Europe, which has reacted very quickly pushing for the first time for a real common energy policy with the RepowerEU plan in place. The European energy sector is collaborating fully, and specifically operators such as Enagás are joining forces towards this common goal. Spain has a very important role to play here: it is the gateway to Europe for LNG, and an example of diversification of supply.
At Enagás we have been doing everything in our hands during the last months, making our infrastructures available to Europe to contribute to its energy security. For example: exporting gas, increasing the number of ships reloading at the LNG terminals and through our interconnections with France, which currently have 100% of their capacity already contracted.
How are you tailoring the Enagás offering and portfolio to benefit from as well as nurture the energy transition?
The energy transition represents opportunities and it is, above all, a huge challenge and a great responsibility. The EU sees hydrogen as a key enabler and an essential complement to electrification to achieve Europe's decarbonisation goals. In Enagás we are very actively involved in boosting renewable hydrogen, as part of our strategy to be a carbon neutral company by 2040, as well as to contribute to the global decarbonisation process.
On the one hand, as a future Hydrogen Network Operator, a role that the current EU regulation proposal foresees for European TSOs, since our gas infrastructures will constitute to a large extent (between 60% and 75%, according to European Hydrogen Backbone initiative) the future hydrogen network of Europe, together with other new developments.
On the other hand, through our subsidiary Enagás Renovable, with which we promote more than 30 renewable hydrogen projects, all of them with reference partners, so that we can complement each other and contribute to accelerating the creation of a green hydrogen market.
What innovations, messages and strategies will the Enagás team share with Gastech visitors?
Our key message is "Reliable energy for a decarbonised future"; the motto of our Strategic Plan. We are fully open to collaboration to make progress on these two challenges in Europe, where we have a lot to contribute. During Gastech we will take the opportunity to further strengthen alliances, to highlight the role of infrastructures for security of supply and to continue promoting the future major hydrogen corridors that REPowerEU has set up.
We will present some key projects, for example in relation to new services and opportunities around LNG. Spain is the country with the most LNG terminals in Europe and third in the world. In fact, at the beginning of 2023 a new one, El Musel, in Gijón, is scheduled to come into operation for exclusively logistical use. This is a new infrastructure at the service of Europe.