The energy industry must be diverse
Feb 07, 2022 by Energy Connects
Gentry Brann, Senior Vice President, People, Culture and Communications at McDermott speaks to Energy Connects on the importance of diversity within the energy sector.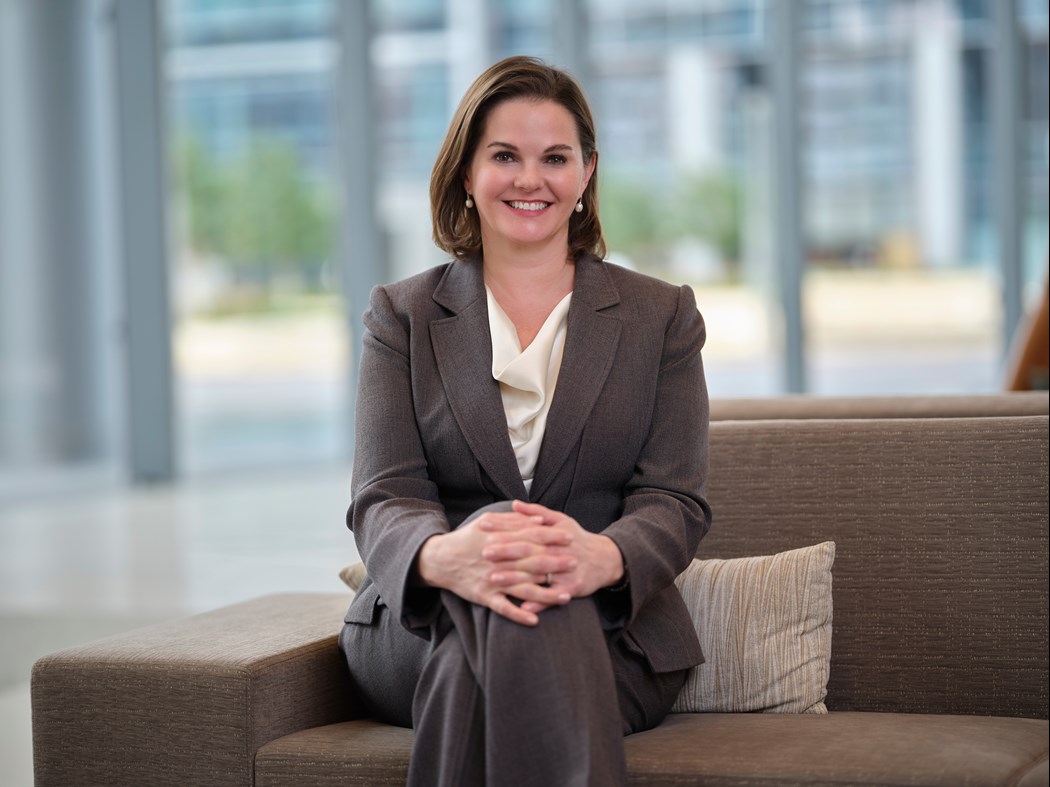 Increasing social and environmental pressures on oil and gas companies arising out of the energy transition highlight the urgent need to embrace diversity, agility and innovation in the pursuit of a more sustainable future, a top energy executive told Energy Connects in an interview.
The oil and gas industry must also appreciate the critical role diversity plays in successfully navigating disruptions and adding value to the bottom line, said Gentry Brann, Senior Vice President, People, Culture and Communications at McDermott.
"Increasing the representation and full participation of women in oil and gas is critical to creating a sustainable energy future. Data continues to show that organisations with greater female representation tend to outperform organisations with low representation of women," she said.
"The skills and competencies needed for current and future success will be very different to those that were needed in the past. This evolution not only requires our industry to attract and retain top talent, but it requires a change in mindset and is a cultural shift for an organisation like McDermott," Brann added.
McDermott, which on Tuesday named Michael McKelvy as president and chief executive officer of the company with immediate effect, started the year on a positive note – with QatarEnergy awarding the Houston-based services provider a major construction contract on its LNG expansion project.
According to Brann, that momentum needs to be carried forward by nurturing an inclusive and productive environment.
"We need leaders who can enable global and diverse workforces and proactively cultivate a collaborative and inclusive workplace culture as a part of this journey," she said, adding: "In an inclusive environment, employees truly feel like valuable members of the team and are trusted to perform in their roles and contribute to the organisation in meaningful ways."
Brann cited the launch of a mandatory Inclusive Leadership training programme, Inclusive Hiring training for talent acquisition and recruitment teams and expansion of the company's global network of Employee Resource Groups (ERG), including the launch of a Sustainability ERG, as measures that indicate McDermott was keen to promote a more inclusive work environment.
Attracting diverse talent
According to an EY survey conducted just before the pandemic, although an overwhelming 94 percent of respondents agreed that diversity was key to navigating the disruption in the industry, only 11 percent of senior leadership positions in global energy companies were found to be filled by women.
Such perspectives have paved the way for a post-pandemic people and culture transformation at McDermott, Brann said.
"I believe entering new markets with the energy transition will help to attract a more diverse talent, including females, to the industry. Finding ways to recruit from different channels and nontraditional sources than we have in the past, educating students on unique opportunities in the industry (such as the energy transition) and building inclusive leadership skills in our leadership team and across the workforce are all tangible ways that the industry will be more attractive," she said.
According to Brann, many companies – including McDermott – were redefining their Employee Value Propositions to ensure they are creating environments and opportunities where employees can pursue meaningful work. "The industry needs to evolve to be seen as an employer of choice and an attractive field where women can pursue thriving careers," she said.
According to a Peterson Institute for International Economics report published in 2019, women leaders can add 6 percent to the bottom line of a company and make a real difference during a challenging time.
Identifying high-potential women
"A key area we are focusing on to attract and retain more women, is assessing where we reduce the risk of gender bias across all phases of the employee lifecycle. This includes education, awareness and adjusting processes or procedures where needed," she said.
McDermott has also launched Advancing Women Leaders Academy – a programme designed to identify high-potential women and increase representation of women in the leadership pipeline, Brann said.
"We also relaunched McDermott's Global Women's Network and expanded our longest running employee resource group with several new chapters introduced around the world," she said.
In addition, the company set up a formal Diversity, Equity & Inclusion (DE&I) function in 2020 and introduced DE&I-specific organisational performance goals. "Each of our operating areas has an established DE&I Action Plan that is guided by McDermott's Global DE&I Strategic Framework… As we work to expand our DE&I operations in 2022, we look forward to expanding on our efforts and introducing several new DE&I initiatives throughout the year," Brann said.
Other steps to promote sustainability in the company include rolling out self-service tools for employees, using more digital files and upskilling the workforce through digital tools, she said.