MyHydro Offers Green Power to Congo With California Turbines
Aug 02, 2022 by Bloomberg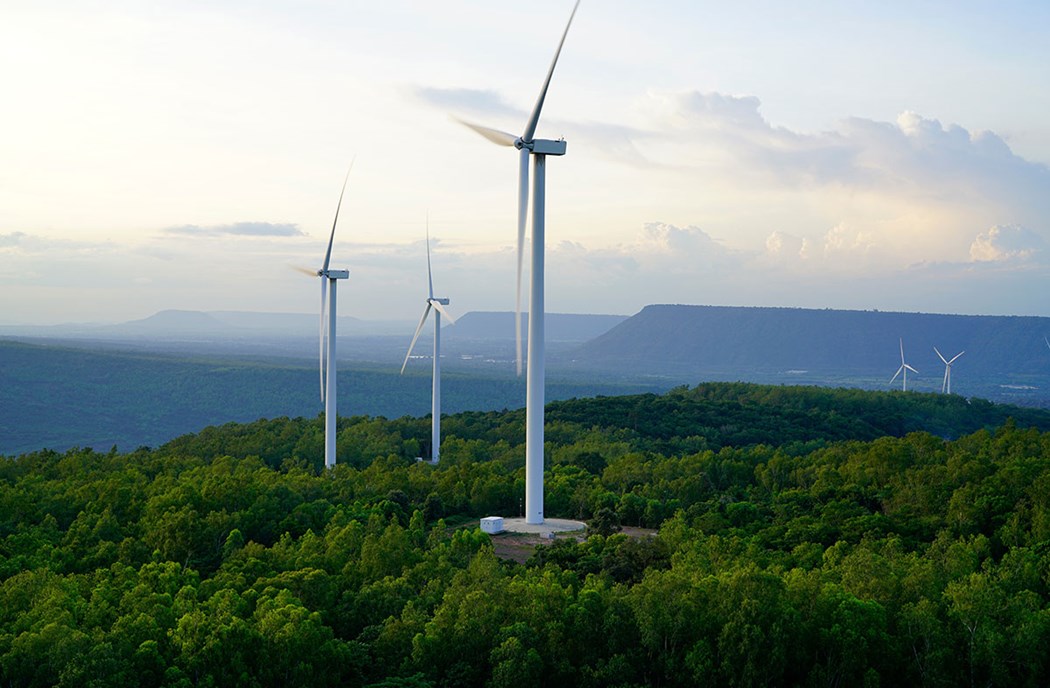 (Bloomberg) -- An Africa-focused hydro-power startup has teamed up with a Californian maker of 'fish-safe' turbines in a bid to solve electricity supply problems in the Democratic Republic of Congo. 
MyHydro has signed a memorandum of understanding with the Congolese government to develop 36 small hydro projects in a country where only about 10% of its 100 million people have access to electricity. The plants will use turbines made by Natel Energy, which have blunted blades that leave almost all the fish that pass through the turbines unharmed. 
The New York-based company is banking on the technology to provide a constant stream of energy that's more reliable than solar alternatives. The turbines are to be installed in rivers rather than requiring the construction of reservoirs and the company says their low impact on ecosystems will allow it to attract investment to expand across Africa. 
Congo has 13% of the world's hydro-power potential, according to the African Development Bank, yet the industry is barely developed. It's also home to the Congo River, the world's second-biggest by volume after the Amazon. While plans have been mooted to build power plants on the river, the so-called Grand Inga project, that could produces tens of thousands of megawatts they haven't come to fruition. 
"We went to Congo because the need there with these big cities with no power is enormous," founder Paul Hinks, who is also the head of power producer Symbion Power, said in an interview. "The hydrology is the best in Africa."
Anser, Congo's rural and peri-urban electrification agency, has created a fund called Mwinda that will get money from the government and the World Bank to subsidize electricity consumers, Idesbald Chinamula, the director of the agency.
"MyHydro has come to help us develop this hydroelectric potential and show that we can reconcile energy development with conservation of the vast biodiversity that we have in the country without disturbance or with very, very light, containable environmental impact," he said in an interview. "It's a super interesting model that we strongly encourage and that we will support."
MyHydro has two years to start developing the projects, which may then get 25-year licenses.
Mobile Money 
The first facility, on the Lubi River near the diamond-mining center of Mbuji-Mayi is set to start producing 4.5 megawatts of power in early 2024. Less than 10% of its 3.4 million inhabitants have access to electricity, according to the World Bank. 
MyHydro will fund the initial project and plans to sell the power on a pre-paid mobile money or cash basis to both residential and industrial customers. Residential customers will also be provided with an electric cook-stove, which will boost demand while also cutting use of firewood and charcoal for cooking. Electric scooters owned by transport companies may be charged overnight when power demand is low and the project may earn carbon credits, Hinks said. 
If all of MyHydro's projects are implemented they could produce about 130 megawatts, the company said. The country currently has about 2,800 megawatts of installed capacity. 
Congo has the third-largest population in the world without access to electricity, the World Bank said in a 2020 document. "The well-distributed potential of both hydro and solar resources remains mainly untapped."
So far Natel's turbines have been installed at two sites in the US, Freedom Falls in Freedom in Maine where the power supplies the Lost Kitchen restaurant, and Monroe Hydro in Madras, Oregon where Apple Inc. buys the renewable energy credits. 
Green Power
Natel has about 130 megawatts of projects in development around the world, according to co-founder Gia Schneider. 
Natel's products require so-called "low-head," meaning that water traveling through the turbines does not need to fall from a great height. This boosts the number of sites they can be used at. About 99% of fish survive a trip through the turbine, Schneider said. 
"With this technology they are onto generating really green power," said Tony Grassi, owner of the turbine at Freedom Falls. "They could really transform the hydro-power industry."
(Adds electrification agency's comments from sixth to eighth paragraphs)
More stories like this are available on bloomberg.com
©2022 Bloomberg L.P.