Vietnam Has $135 Billion Plan to Slash Coal-Fired Power by 2030
May 16, 2023 by Bloomberg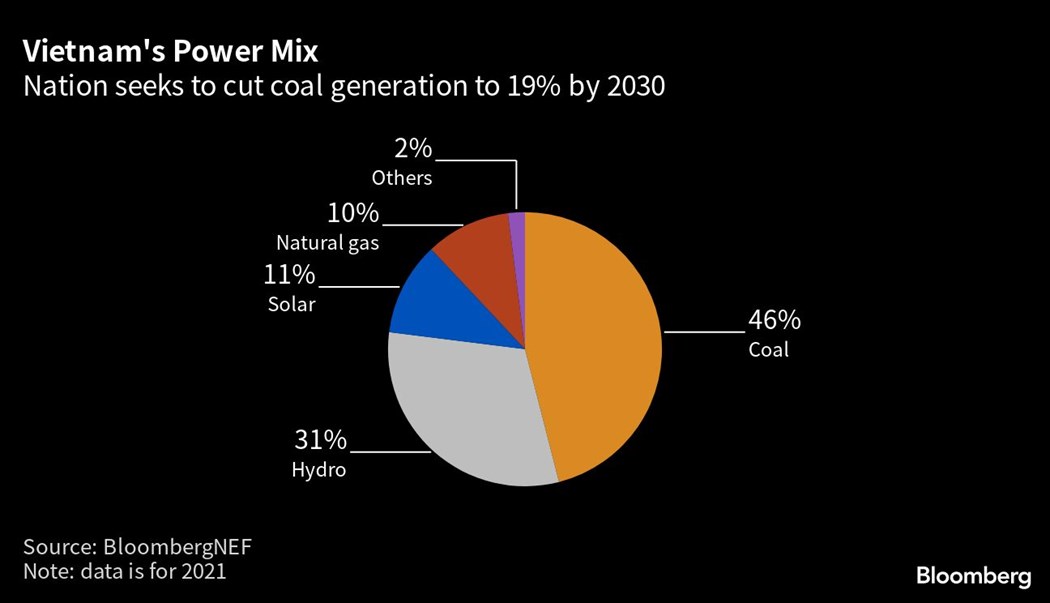 (Bloomberg) -- Vietnam has approved a long-anticipated $134.7 billion plan to slash its use of coal-fired electricity generation by the end of the decade. 
Under the blueprint signed late Monday by Prime Minister Pham Minh Chinh, the funds will be spent on more renewable energy and improving the country's grid. Coal generation would drop to 19% of power supply by 2030 from almost half now. The aim is then to get it to zero by the middle of the century, which would require further investment of as much as $523.1 billion.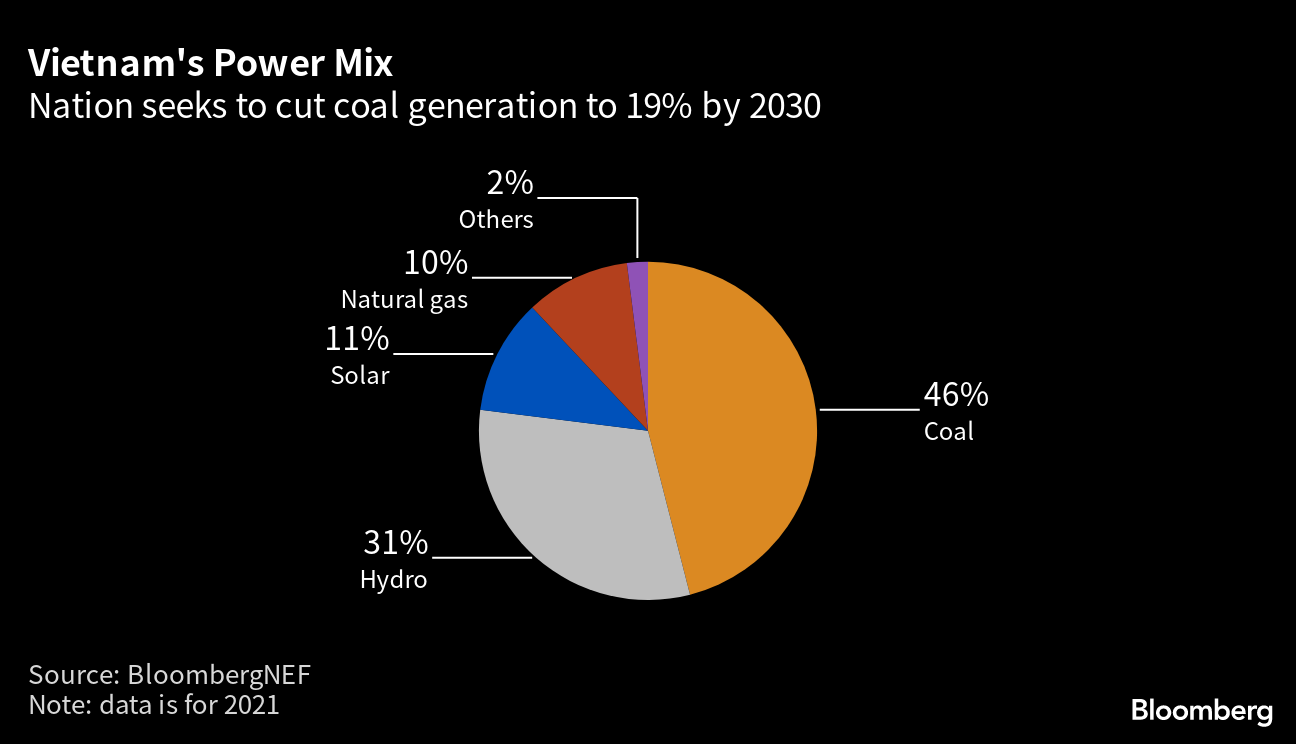 Vietnam's strategy, known as Power Development Plan 8, has been delayed for years due in part to an internal anti-graft campaign and surging energy prices after Russia's invasion of Ukraine. Its approval brings much-needed clarity to the nation's renewables sector, which has been hamstrung by red tape and struggled to attract investment.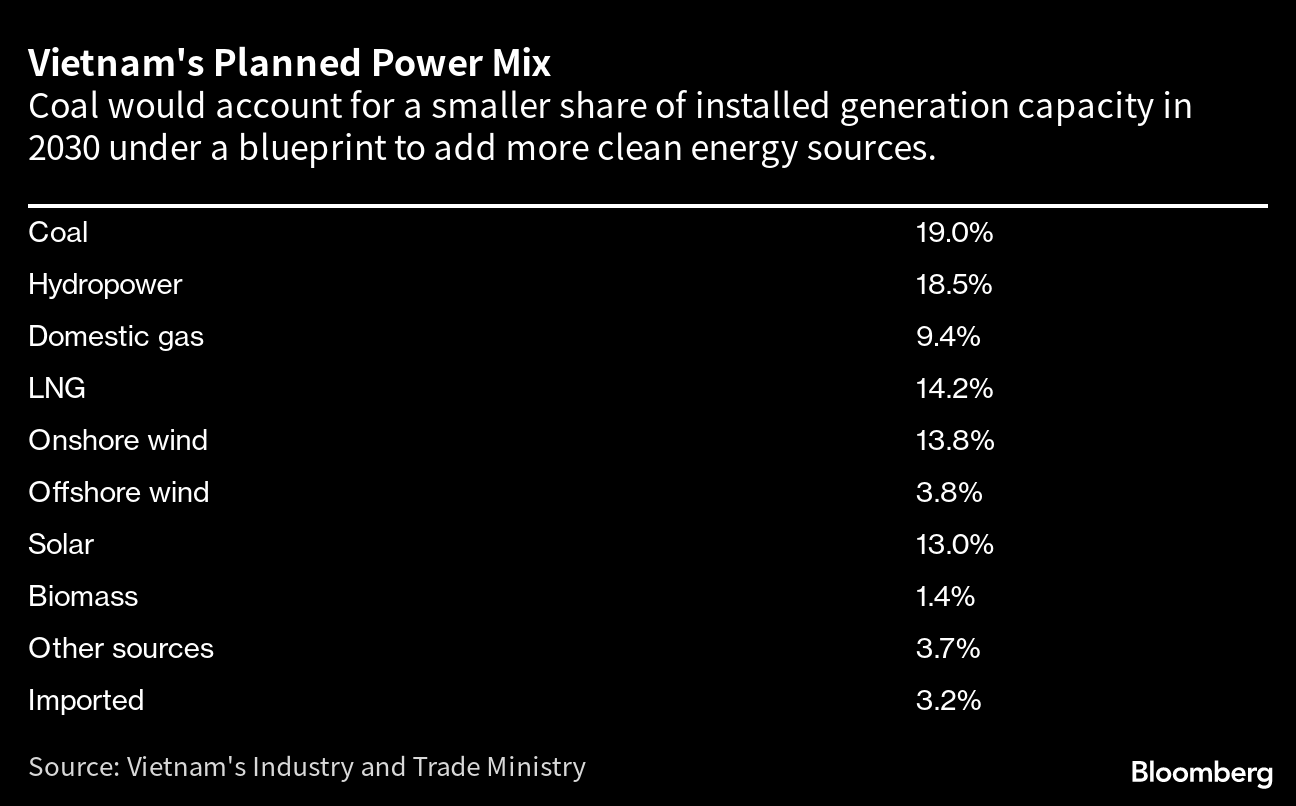 The plan aims to ensure the nation can meet the energy demands of an economy estimated to grow by an average of 7% a year during the period, according to the trade ministry.
(Updates with details of the plan in third paragraph.)
©2023 Bloomberg L.P.
By Mai Ngoc Chau , Nguyen Dieu Tu Uyen