The future of water is the future of civilisation
Apr 27, 2023 by Energy Connects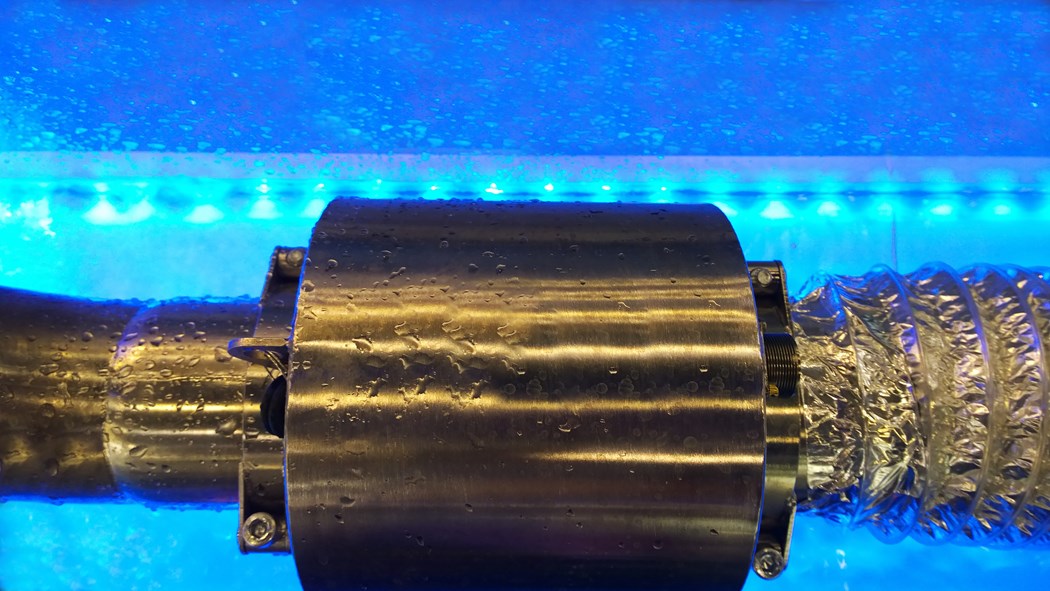 Water is the foundation of any growing city – from industrial processes, food cultivation to being a primary defence against the Covid-19 virus to ensure the health of citizens. Water scarcity can disrupt the lives of citizens and hinder progress of cities. Water and wastewater management must play a key role in bringing a sustainable living vision to reality, and I write this from the Middle East, perhaps one of the more challenging regions for water scarcity.
Globally, it is reported that non-revenue water loss – water which is produced but lost before it reaches people – is estimated to be $40 billion per year. The World Bank estimates that MENA countries are at the risk of facing the greatest economic loss from water shortages due to climate change, which by 2050 could account for 6 to 14 percent of GDP.
Because the prosperity of growing cities and the environment are interlinked, I feel it is crucial that public and private sector stakeholders come together to find next-level solutions to these issues. In discussion with our government partners there have been requests for hyper-precise smart meters in homes with serious investment in this area an option in order to place greater control measures in the hands of consumers; however, our environment is deteriorating due to accelerating climate change – which will consequently be a serious hindrance for the development of our cities, with industry playing a large role in consumption of resources such as water.
Leaders in industry gathered at events such as the World Utilities Congress need to take a step back and understand how they can add true value to water conservation whilst retaining a standard of living we have come to expect in the United Arab Emirates in particular. The best response, if pushed to simplify for greater impact, is to measure everything. If everyone -the shopkeeper, the master property developer, the solar power plant engineer, even the children at bathtime- are all aware of their consumption day by day and minute by minute, backed up with education on how to do more with less, this will surely help our chances.
As the Middle East region continues to diversify the economy away from fossil fuels, we are still tied closely to the oil and gas industry. Also, in this area we are seeing better water management coming into place, specifically in Produced Water. Throughout the water management process in oil and gas, from collection to transportation and injection, the highest specification of electromagnetic flowmeters are able to reduce costs and wastage while providing peak levels of performance for operators. Our customers and partners tend to look for solutions that facilitate accurate, reliable measurement, provide instrument diagnostics, and reduce cost to overcome challenges that arise while managing produced water during oil and gas production. Reliable electromagnetic flowmeter units avoid moving parts entirely to avoid wear and measurement inaccuracy due to drifting.
We must be smarter, more sustainable and also seek new solutions as well. The gold rush is towards green hydrogen currently and a closer embrace of nuclear power to make up the shortfall in fossil fuel energy creation. The opportunity to make a positive impact on our environment is still out there, and the right thinking powered by an increasingly STEM-powered workforce should see the light. Science will always find the answer, but often the most compelling argument is often the one we see actioned. I am a firm believer in measuring everything to improve, whether by increment or great leap, but whatever we do we must measure the facts.
On the road to COP28 all business leaders and industries are pulling in the same direction, most guided by the United Nations Sustainable Development Goals, or UNSDGs. Alongside this global framework, local initiatives such as Dubai 2040 Urban Masterplan and the Saudi Green Initiative aim for continued economic, environmental and societal growth whilst combatting climate change. Is the Middle East setting an example for the rest of world by leveraging the power of innovation to drive sustainability across the whole of society?
I am not alone in relishing the challenge and watching this vision come to reality along powered by regional programs that peg growth to innovative technology solution. The road to net zero gathers pace and more ground-breaking innovations are yet to unravel, striking the perfect balance to empower the people and environment of the planet to thrive in the coming 20 years.
Click here to register and attend the World Utilities Congress 2023, that runs from 8-10 May in Abu Dhabi.