Evolving role of CEOs in leading through the energy transition
As demand for energy increases, companies must still meet their sustainability goals and help industry address the energy transition, writes Antonio Pietri, President and CEO, Aspen Technology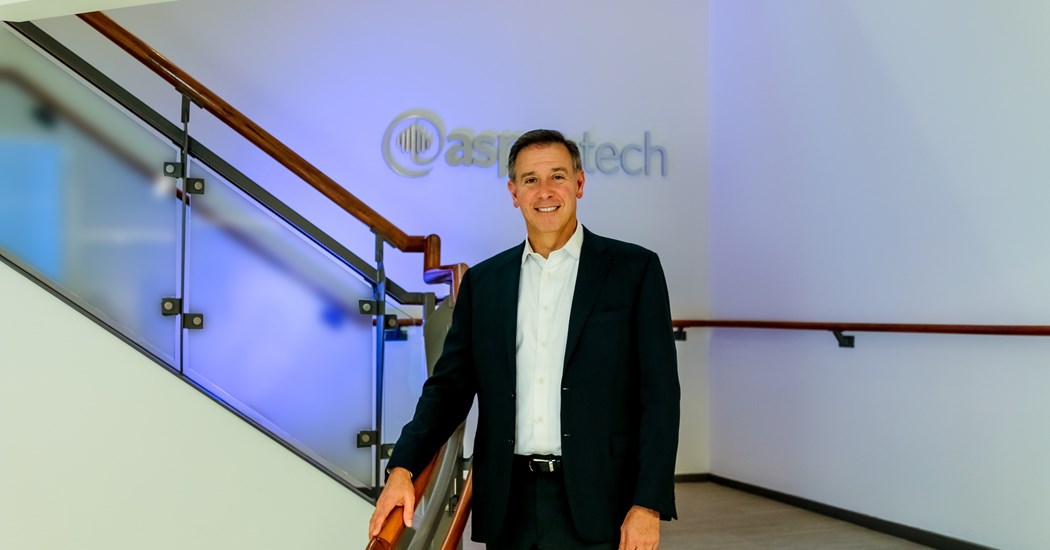 As companies around the world work to address the dual challenge – meeting the growing demand for resources from a growing population with increasing standards of living, while also addressing sustainability goals – the role of leadership, particularly for those in the C-suite, is changing.
Now, more than ever, leadership will be critical. What's driving this challenge is the rapidly growing global population. By 2050, UN projections show the population will grow by as many as 2 billion people, with the middle and upper classes making up one of the largest segments – about 40%, or 160 million people.
As a result, the International Energy Agency expects global energy demand to increase by 50% by 2050. At the same time, electricity generation is expected to increase by 75%, with as much as 90% of the increase coming from renewable sources. Along with that, growth in electrification and demand for metals used in batteries, like lithium and cobalt, is expected to spike.
As demand for energy increases, though, companies must still meet their sustainability goals, help industry address the energy transition and reduce waste by increasing circularity.
EXCELLENCE ENABLES SUCCESS
Without a doubt, the challenges are massive, and the road to solving them won't be an easy one, but the answer starts – at least in part – with operational excellence, a management philosophy based on strategy execution that is consistent and reliable, leading to more revenue and decreases in risk and cost.
On the most basic level, operational excellence and sustainability are closely associated. Asset optimisation, energy reduction, process safety and control – all are key parts of operational excellence, and all can also deliver significant sustainability benefits.
Importantly, operational excellence allows companies to be extremely agile, able to assess the economic and environmental impact of various solutions, and then to take advantage of new business models and technologies – like carbon capture and storage, electrification, microgrids and more – which include significant sustainability benefits.
Companies that achieve operational excellence are also able to create feedback loops in their processes, allowing for continuous evaluation and improvement of everything from safety and sustainability to profitability.
When it comes to addressing the dual challenge, though, organisational excellence will also be critical. Taking steps to invest in talent by creating training programmes, establishing best practices and learning skills will allow companies to keep up with a changing workforce, and ensure employees have the skills needed to quickly adapt to the new technologies and business models that will be key to delivering sustainability benefits.
There are a host of factors that leaders need to think about as they work to meet their sustainability goals, including:
Defining corporate culture and ethics
Leadership plays a key role in laying out the culture and values of a company, particularly when it comes to sustainability. Executives must be able to communicate the purpose and vision behind sustainability efforts and instil values like agility and continuous improvement across their organisation. If leaders hope to enable workers to build the competencies and skills needed to drive change at all levels, they must work to enable greater collaboration and empower workers.
Adapt to changing organisational designs
Whether it's the new expectations of a changing workforce or the rise of remote work, the way we work has changed dramatically. Leaders must be able to organise around these new paradigms and develop new metrics if they hope to meet evolving business objectives.
Build new organisational capabilities
Just as the way we work has changed, so too has work itself. New sustainability pathways, OT/IT, and data science combined with domain experience are just a few examples of new organisational capabilities leaders must stand up if companies hope to not only attract and keep the next generation of technical workers, but also allow them to be effective as quickly as possible.
Enable employees to develop new skills
Employees' ability to work with digital solutions at all stages of a project – from planning to scale up – will be critical if companies hope to succeed in developing sustainability solutions. To ensure staff get the most use – and impact – from digital solutions, companies must develop training programmes for both new and existing employees.
Manage change when it comes
As new technologies and new sustainability pathways emerge, change will be inevitable. If organisations hope to survive, they must be ready for that change, establish processes that make it easy to quickly deploy solutions at scale to maximise business impact.
Courageous leadership is crucial
The reality is this – climate change and sustainability are among the most significant challenges the planet has ever faced.
It is only through disruptive leadership and a steadfast commitment from the business community to reducing carbon emissions that we can begin to find solutions to repair our climate.
Technologies like carbon capture, emissions tracking, reporting and optimisation will play important roles in how we meet our sustainability goals, but they cannot do the job alone. In the end, it will be up to us as industry leaders to make sure sustainability is part of the DNA of our companies, to deliver the organisational excellence that will allow us to meet our sustainability goals, and to maintain those results over time.
The technology to reach our goals already exists – as leaders, the question is how we can empower our employees with the skills and expertise to apply it and drive organisations toward achieving net-zero goals by 2050.
It's clear that we must act now. Failing to do so means risking falling short of our climate ambitions. It will take courage, but we have the tools to identify the strategies that will lead us to into a sustainable future which will benefit our organisations and the global community as a whole.
KEEPING THE ENERGY INDUSTRY CONNECTED
Subscribe to our newsletter and get the best of Energy Connects directly to your inbox each week.
By subscribing, you agree to the processing of your personal data by dmg events as described in the Privacy Policy.