NOCs must accelerate oil and gas upstream decarbonisation efforts to meet sustainability goals
Nov 14, 2021 by Energy Connects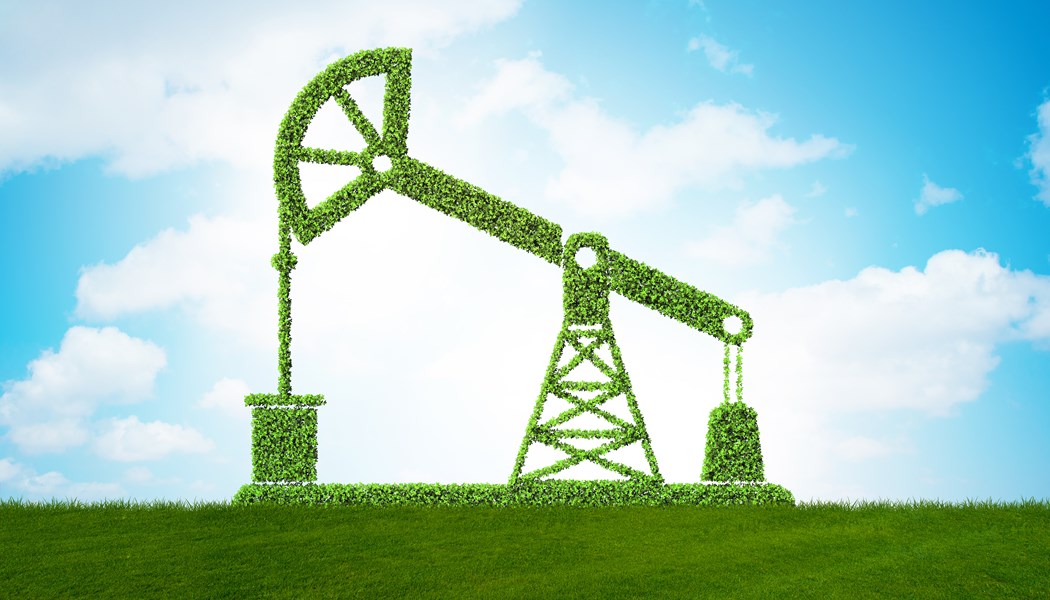 Saudi Arabia has demonstrated visible signs of its commitment to make climate change mitigation advancements and improve the quality of life through climate change action, and it is expected that the coming period will see related activities transpire faster and far more effectively. The Saudi Green Initiative is the Kingdom's sustainability strategy that charts a path to become part of the solution in climate change while realising domestic development aspirations.
As Saudi Arabia sets out on this journey, the Kingdom's National Oil Company (NOCs), a founding member of the Oil and Gas Climate Initiative (OGCI), with its favorable upstream emissions intensity is expected to be a key contributor to the Kingdom's climate change action. Following a research project involving 50 nations, the number of greenhouse gases (GHG) associated with every upstream barrel produced by the organisation ranked the second-lowest. This low crude oil carbon intensity stems from multiple factors: flare minimisation, energy efficiency, and GHG emissions management all among the most prominent. Moreover, a methane intensity of 0.06 percent is also a cause for optimism placing the Kingdom's NOC amongst the lowest in the industry. This again emphasizes the favorable position of Saudi Arabia, whereby both NOCs and International Oil Companies (IOCs) are currently under intense scrutiny by the investor community.
These examples underscore the potential for sustained success under the Saudi Green Initiative. In line with the government's ambitions, perhaps the most notable is reducing carbon emissions by more than four percent of global contributions, which will help offset the impact of oil and gas-related emissions and protect the environment.
But while most NOCs have established corporate aspirations based on decarbonisation activities, BCG analysis at the business unit and asset leadership levels highlights that preparedness, methodologies, and available resources are, at present, disconnected from the top-level's vision for the future. The readiness of NOCs and their international counterparts to decarbonise exploration and production (E&P) assets is somewhat heterogeneous and, as such, the pace must be accelerated.
There are in general, six practical pre-requisites frequently demanded by business units and asset leadership teams when wanting to practically decarbonise E&P assets. These include:
Trust in current emission baselines at the asset level
Moving from a mountain of ideas with uncertain economics and feasibility, requiring a lot of work to develop realistic business cases that result in complexity to establishing concrete abatement curves at the asset level
Having clear and established methodological guidelines
Surpassing difficulties in implementation of ideas due to limited understanding of the impact on operating model
Increased access to external ideas that could challenge traditional convictions
Concrete plans that convince regulators and partners
Understanding these challenges is vital, and with it, the onus is on NOC business units and asset leadership teams to evaluate five priorities to ascertain a better decarbonisation levers' understanding:
Defining Emissions Baselines. NOCs must identify how emission baselines are being quantified to assess performance, defining best practices and maturity grids in the process. Saudi Arabia is increasing gas production to upstream decarbonisation performance and reduce crude power plants, while its Energy Management program defines emissions and boosts organisational maturity.


Identifying Levers and Establishing Targets. Having a clear understanding of the levers currently being leveraged is paramount, as is setting objectives for each asset. The Fourth Industrial Revolution Center of Saudi Arabia's NOC, for example, provides digital insights into the health of key assets, such as energy efficiency, flaring, and GHG live monitoring.


Developing Actionable Strategies. NOCs should verify tangible action plans set per asset. In the event there are none, optimal plans should be developed for each NOC. As part of its upstream decarbonisation operations, Saudi Arabia's NOC has plans to utilize carbon capture, utilization, and storage (CCUS) to drive sustainability, while the potential of blue hydrogen and blue ammonia from oil and gas is being explored.


Ensuring Partner Alignment. Establishing how decarbonisation efforts are supported across the organization is imperative, and all relevant partners – including suppliers, equity firms, and governments – must be aligned. At the Wasit Gas Plant in Saudi Arabia, teams coordinate diligently to ensure flaring is minimized by sustaining the continuous operation of the Flare Gas Recovery System.


Driving Reform and Reducing Emissions. NOCs must explore how they can capitalise on the momentum, drive sustained change, and reduce emissions throughout the organization. The recent Saudi-Japan blue ammonia supply chain network is a prime example of demonstrating the potential of a full supply chain network, including the conversion of hydrocarbons to hydrogen and then to ammonia, as well as the capture of associated carbon dioxide (CO2) emissions. 40 tons of high-grade blue ammonia were dispatched for use in zero-carbon power generation, a successful demonstration of the supply network from Saudi Arabia to Japan.
As the Saudi Green Initiative is pursued, overcoming the global warming crisis and ensuring advancements translate from potential to practical use cases hinges on business units and asset leadership teams being fully prepared to drive reform. The correct methodologies and resources will be essential, and overcoming today's persisting issues can become a reality by meeting the above priorities.