IR 4.0 in oil and gas EPC capital project execution
Jan 23, 2020 by Energy Connects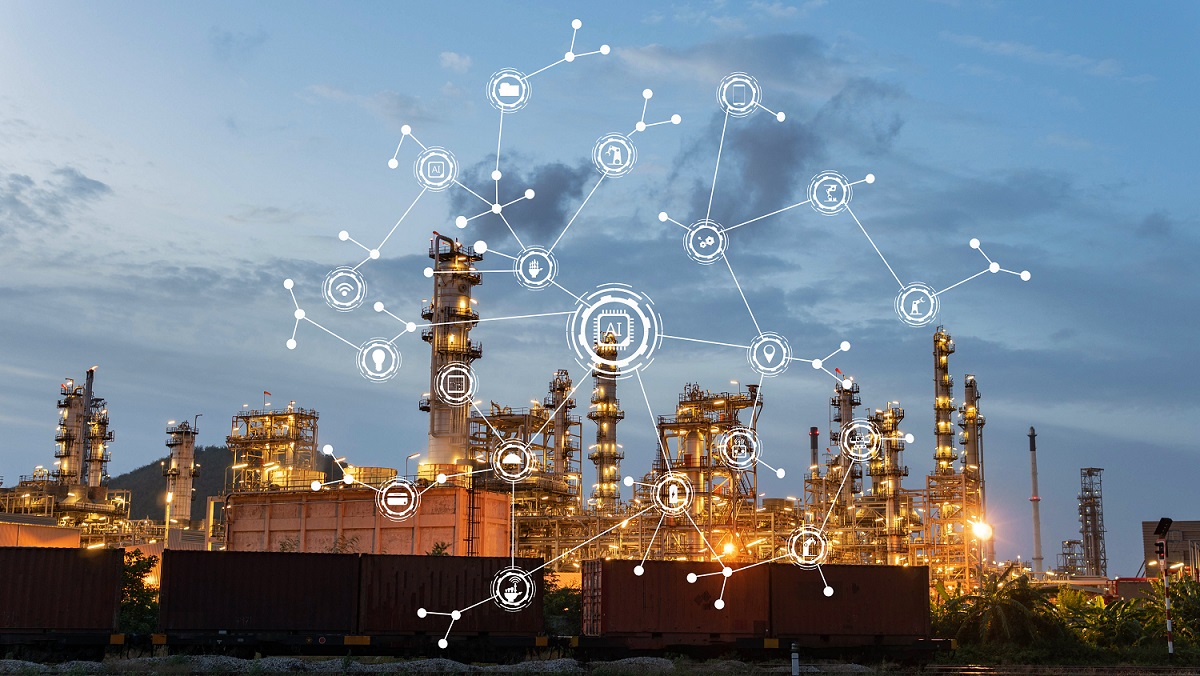 By: Vinodkumar Raghothamarao, Director Consulting, Energy Wide Perspectives & Strategy, IHS Markit EMEA
Oil and Gas companies operate in dynamic and complex environments, where they face constant challenges especially in terms of budget and cost overruns for capital project execution. Post the 2014 oil price dip, across energy and process industries, about 55 per cent of capital projects were negatively affected by either scaling back projects, postponing investments, or cancelling projects all together. Now with the oil prices hovering around US$65, the capital spending bounced back as companies began to gradually invest, stimulated by the rising price of oil and gas and other raw materials. The need of the hour is to overcome the challenges faced in the past with respect to productivity and performance improvement related to capital project portfolio execution.
In the current environment, wave of digitisation is sweeping through EPC companies applying new tools in everything from design management to field productivity. Some of these early digitalisation efforts have produced significant value for certain project participants in the value chain, from owners to material and component suppliers, but they've also caused others to question whether they have the right digital strategy and capabilities. From our experience with capital-project companies—both Project Owners and EPC and contractor firm, owner and contractor organizations— we understand that that many players are having challenges due to lack of an operating model that supports digitisation and innovation.
Countering these challenges will require major shifts in three areas: organizational structure, talent management, and corporate culture. Although these changes may be difficult, advanced analytics, robotics, AI, Machine Learning, 5-D building information modelling (BIM), other digital-construction tools and non-digital construction techniques such as rapid impact compaction, vacuum excavation, conextech are clearly worth the effort.
Industry 4.0 digitalization has immense potential to greatly improve a wide range of processes used in the oil and gas capital projects. Used in conjunction with automated engineering processes, five-dimensional building-information modelling (5-D BIM) will likely eliminate the manual execution of many repetitive tasks, reduce the effort required for contract management, and make it possible to automate some quality-control functions.
The opportunities of digitalisation and Industry 4.0 will require the EPC contractor and the owner/operator to build a partnership over the asset lifecycle. The real value can be generated when the technology provider shares his engineering data with the operator, and the operator shares his O&M data with the technology provider. The analysis of big data from multiple plants leads to plant and process improvements that both technology provider and operator benefit from. Big Data offer a wealth of useful information for O&G capital-project teams. Project data can be used to determine the underlying drivers of better performance, while inspection data can be used to improve project quality. Data produced by tag-and-track technologies can help improve supplier performance measurement and monitoring, predictive site scheduling, and workforce management.
Digital technologies can make oil and gas capital projects more productive as well. Digital twins, real-time digital replicas of physical assets created by laser scanning of a construction site, make it possible to do site inspections and track progress in real time from the office. With the use of RFID tags, the value chain workflow of parts can be automatically tracked from manufacturer to installation site, improving schedule predictability. Used in combination, 5-D BIM and digital twins will likely soon become the new norm for designing and monitoring construction projects.
Using machine learning, data-ingestion engines, and innovative pattern recognition, oil and gas companies can now rapidly sort through millions of data points. With this capability, oil and gas capital project owners can compare the impact of hundreds of performance drivers on project or business outcomes. They can also identify the obstacles that raise costs and timelines. In some areas, advanced analytics may produce savings of up to 20 per cent. Machine-learning tool can be developed to identify the most efficient construction packaging sequences for the most complex projects. Through artificial intelligence one can find connections and learn new solutions that EPC's would not be able to find if every possibility had to be tested in the wild. EPC companies can do so in the presence of dynamic factors and shifting constraints.
Firms can use deep-learning techniques to enhance quality control. Neural networks can, for example, assess drone-collected images to compare construction defects against existing drawings. These networks are also capable of helping owners and firms alike understand the likelihood that a subcontractor will file a claim, enabling owners and firms to proactively allocate contingencies and deploy targeted mitigation plans.
The time is right for oil and gas capital project owners to innovate themselves and rethink the way they carry out capital projects. Forward thinking organizations are using similar practices to improve the value of their capital project performance in terms of budget and schedule: increasing the use of standard designs, adopting greater modularisation using low-cost country fabrication yards (where possible), improving procurement contracting practices, and implementing industry 4.0 digitalisation and lean construction techniques. Linking project performance to contractors and project team remuneration paired with a deliberate strategy to retain key talent are considered pivotal practices for aligning incentives and project targets. EPC companies need to invest in their digital capabilities, increase productivity, decrease non-conformance costs. Competition in the era of Industry 4.0 will be decided on who is the frontrunner in effectively capitalising on the opportunities of digitalisation.