KNOC charts a comprehensive path to decarbonise the region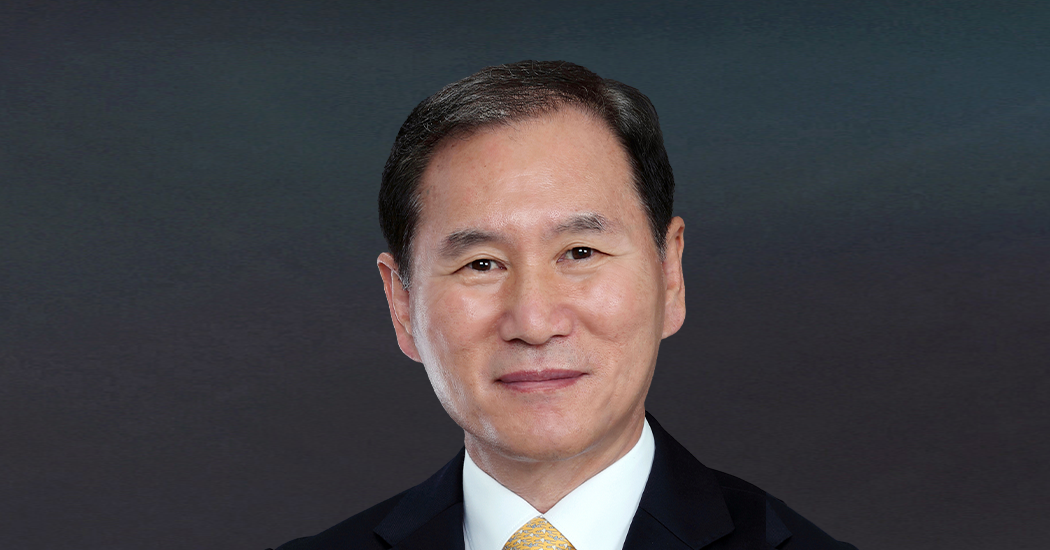 Dongsub Kim, CEO of Korea National Oil Corporation, talks exclusively about finding low carbon solutions while maintaining the company's hydrocarbon business in view of energy security, and creating CCUS and ammonia hubs to decarbonise the region.
Can you tell us more about Korea National Oil Corporation and its strategy for the energy transition?

Korea National Oil Corporation (KNOC) was founded in 1979 to secure a reliable supply of oil after global oil disruptions in the 1970s. Since its establishment, KNOC has been an essential organisation that ensures national energy security. It pursues E&P activities, both domestically and internationally. On top of this, KNOC has stockpiling facilities that can store up to 146MMBOE in nine different sites in Korea and operates 31 oil and gas fields in 17 countries.

The world is in an energy trilemma and we must find solutions to resolve energy security, affordability, and sustainability. While renewable energy is growing fast, oil and gas reserves should also be maintained and added. Thus, developing low carbon energy and finding low carbon solutions while maintaining our hydrocarbon business for national security has become KNOC's strategy. Based on our strengths and experiences, we are expanding low-carbon businesses in CCS, hydrogen and floating offshore windfarms. Korea will become one of the biggest consumers of hydrogen and ammonia. We will continue to develop applications of hydrogen and ammonia and ways to transport and stock them by collaborating with global energy companies including ADNOC. KNOC's portfolio should be aligned with the national energy policy for optimal energy mix and therefore we keep on communicating with government.
Could you elaborate on any innovation, projects or initiatives undertaken by your company that contributes' to a lower carbon future?

In 2022, KNOC and ADNOC signed a JSA to perform a feasibility study for clean ammonia production in Abu Dhabi before moving on to FEED stage. In line with this, KNOC is working on the construction of ammonia receiving terminals and processing facilities. On top of this, KNOC is working on a project which is Korea's first large-scale carbon capture and storage (CCS) demonstration project. The initiative involves injecting 1.2Mtpa of CO2 into Donghae gas field. Simultaneously, it is also exploring additional storage formations near the gas field and in other offshore basins to create a comprehensive CCUS hub to decarbonise the region. Korea is well known for manufacturing industries such as Samsung, Hyundai, SK, LG and Posco. Making a good use of abundant CO2 coming from industries, we have huge opportunities to reduce CO2 by commercialising CCUS. KNOC envisions to establish a platform for CCUS by creating CCUS hubs. It also requires international collaboration. In 2023, KNOC has signed an MOU with ExxonMobil to collaborate in CCS, hydrogen and ammonia business. It is also involved in developing a 200MW offshore floating wind farm project with Equinor. I strongly believe the technological innovation and digital transformation we are applying will accelerate the energy transition in Korea.
In your view, what are the opportunities for the industry brought about by the decarbonisation of the energy sector?

Decarbonisation is an essential task for our future. This will create new business opportunities for the energy industry. I believe the energy industry already possesses various competencies and possibilities that can be applied for finding low carbon solutions. For instance, offshore windfarms and CCS also provide opportunities for oil companies since these projects have value chains that are similar to oil exploring mechanisms. Cross-industry wise, digitalisation can provide new and innovative methods to reduce CO2. As such, collaboration across sectors and industries is critical. In line with this, a platform such as ADIPEC becomes invaluable to gather people and call for collective actions, seizing the opportunities brought by the decarbonisation of the energy sector.
How critical is the role of ADIPEC in accelerating collective industry action to decarbonise faster, together and driving investments into the clean energies of the future?

ADIPEC has been taking a leadership role in energy industries by providing a comprehensive platform for industries to collaborate. This year's ADIPEC, taking place two months ahead of COP28, will certainly draw more attention. I strongly believe that ADIPEC will provide actionable solutions to reduce CO2 while maintaining economic growth, energy security and affordability. The unprecedented and abnormal climate calls for the urgent need to accelerate the energy transition. Connecting industrial leaders to drive investments in right places is also ADIPEC's key role. At the end of the day, ADIPEC gets to diagnose, promote, and upgrade decarbonisation worldwide. It fosters collaboration among stakeholders, facilitates networking, and leads to impactful partnerships and initiatives to inspire concrete actions towards a sustainable future.
KEEPING THE ENERGY INDUSTRY CONNECTED
Subscribe to our newsletter and get the best of Energy Connects directly to your inbox each week.
By subscribing, you agree to the processing of your personal data by dmg events as described in the Privacy Policy.