JODCO takes the lead in clean energy solutions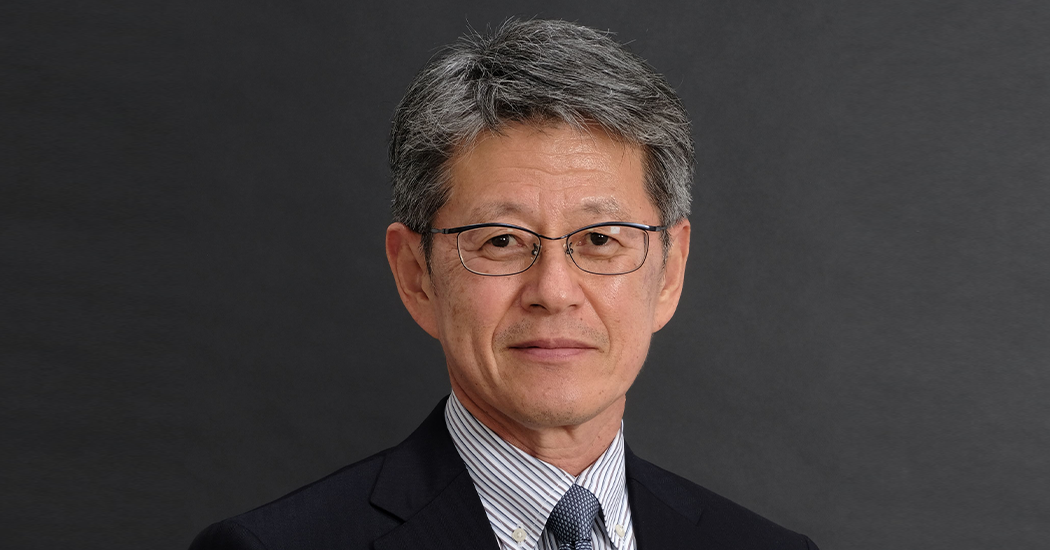 In an exclusive interview, Hiroshi Fujii, President & CEO of JODCO, speaks to Energy Connects about the company's net zero businesses that aim to support the energy transition, the opportunities brought about by the decarbonisation of the energy sector, and building the hydrogen, ammonia and e-methane value chain of the future.
How are you focusing on the energy transition and helping the industry advance clean energy solutions?
Last year, INPEX Corporation, the parent company of JODCO, announced its long-term strategy and medium-term business plan called INPEX Vision@2022. The vision reflects our management policy towards a net zero carbon society by 2050, which consists of a two-pronged approach. We will continue to focus on our core business of developing and producing crude oil and natural gas to maintain and expand a stable supply of energy while making the business cleaner. Meanwhile, we will grow our five net zero businesses, which include hydrogen/ammonia, CCUS, renewable energy, methanation and forest conservation, allocating a portion of the revenue from our oil and gas business to invest in these businesses.
Our five net zero businesses are positioned to support the energy transition and generate clean energy solutions, and some of our related initiatives are based in Abu Dhabi. Last year, INPEX demonstrated a clean ammonia supply chain linking the UAE and Japan, leveraging our close partnership with ADNOC. This year, Masdar and INPEX signed an agreement in Abu Dhabi to evaluate the production of synthetic methane (e-methane) using green hydrogen and CO2. We will assess the entire value chain, including hydrogen production and CO2 procurement, and explore opportunities to export e-methane to Japan.
In your view, what are the opportunities for the industry brought about by the decarbonisation of the energy sector?
We recognise that the decarbonisation of the energy sector presents challenges as well as significant growth opportunities for our industry. Leveraging our expertise in our core business of oil and natural gas development, we are committed to advancing net-zero businesses.
We are determined to address the energy trilemma and pioneer clean energy solutions.
By embracing these opportunities, we can drive innovation, expand into new markets, and contribute to a sustainable and decarbonised future for the energy industry. One area where our existing capabilities can be fully applied is CCS/CCUS, especially targeting depleted oil and gas fields.
Could you elaborate on any innovation, projects or initiatives undertaken by your company that contributes to a lower carbon future?
In addition to the clean energy projects in Abu Dhabi mentioned earlier, we are driving some key initiatives in our core business areas including the following: INPEX recently acquired 50% of shares in Enel Green Power Australia (EGPA), expanding into diverse renewable energy markets leveraging wind, solar, battery storage and hybrid projects across Australia.
In Japan, INPEX commenced construction of the "Kashiwazaki Clean Hydrogen/Ammonia Project," through which we will build an integrated hydrogen and ammonia value chain utilising natural gas to produce hydrogen, synthesise ammonia and contribute to a low-carbon society.
And in Europe, INPEX's Snorre Project in Norway recently began receiving some of its power from the Hywind Tampen floating wind farm, which will reduce CO2 emissions by about 200,000 tons per year. INPEX also acquired a 16.7% stake in the Moray East Offshore Wind Farm in the UK which has been in commercial operation since April 2022 with an output scale of 950 megawatts.
How critical is the role of ADIPEC in accelerating industry action to decarbonise faster together?
ADIPEC plays a critical role in accelerating collective industry action to decarbonise and drive investments into clean energy. With the UAE being the first oil-producing country to aim for net-zero by 2050, ADIPEC has become a platform for showcasing energy transition initiatives and facilitating leadership dialogue. ADIPEC can actively promote the energy transition while leveraging existing energy resources and contribute significantly to shaping a sustainable and cleaner energy future by advocating faster and more collaborative decarbonisation efforts.
What are the services and technologies that you showcased at ADIPEC this year?
This year, we showcased our clean energy projects as well as new generation chemical water shut-off technology, for which we were jointly awarded earlier this year. As in previous years, we also offered Japanese-style hospitality, providing a traditional tea ceremony service to visitors.
KEEPING THE ENERGY INDUSTRY CONNECTED
Subscribe to our newsletter and get the best of Energy Connects directly to your inbox each week.
By subscribing, you agree to the processing of your personal data by dmg events as described in the Privacy Policy.