Dassault Systèmes charts the road ahead for future mobility with virtual twins
May 05, 2023 by Energy Connects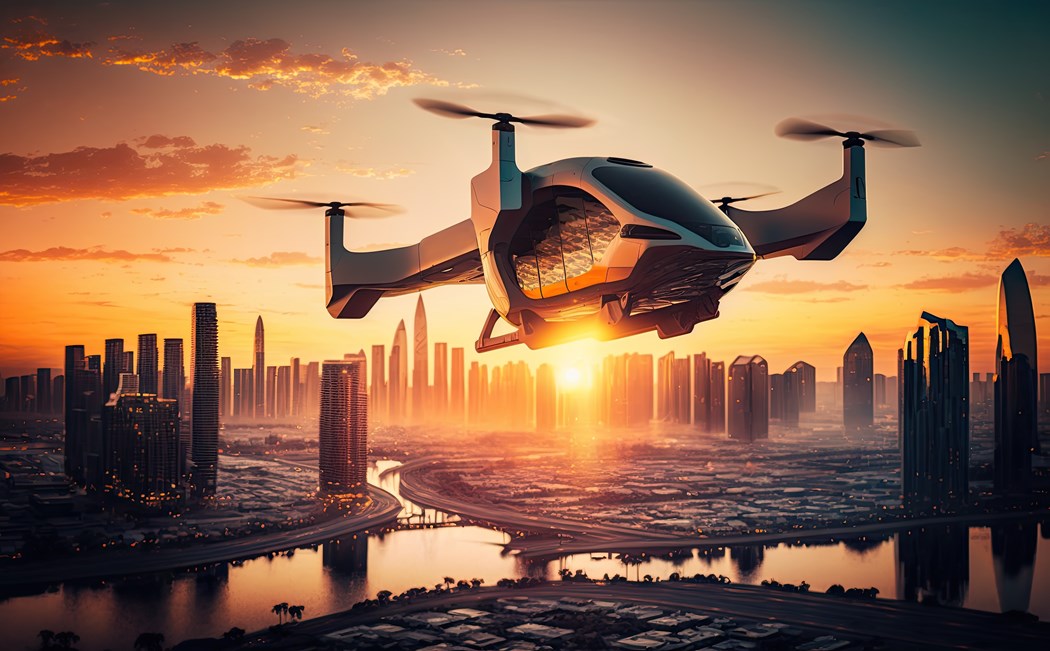 Ahead of his participation at the Future Mobility Asia (FMA) 2023 Exhibition and Summit in Thailand in May, Aik Hock Ng, Director, Cities and Public Services, Asia Pacific South at Dassault Systèmes, spoke to Energy Connects in an exclusive interview to discuss world-leading solutions that can transform the future of mobility. As a Platinum Sponsor of FMA 2023, Dassault Systèmes will showcase how it provides businesses and people with virtual universes to imagine sustainable innovations.
Could you give us an overview of Dassault Systèmes and the range of your smart mobility solutions?
Dassault Systèmes is at the forefront of helping global industry leaders, companies, and start-ups turn industry challenges into business opportunities thanks to our 3DEXPERIENCE platform. Our world-leading solutions transform the way products are designed, produced, and supported, and our collaborative solutions foster social innovation, expanding possibilities for the virtual world to improve the real world.
What are the challenges that you anticipate in current and future mobility and what needs to be done to mitigate those challenges?
One of the main challenges in mobility is the rapid growth of urbanisation – which will eventually strain the industry as the need for transportation increases dramatically with more vehicles on the road. This is corroborated by the rate of urbanisation in the Southeast Asian region, which reached 49 percent in 2018 and is projected to cross 56 percent in 2030, according to the United Nations Economic and Social Commission for Asia and the Pacific. By 2050, about 70 percent of the global population will live in urban areas.
Ageing transportation infrastructure that were built decades ago will be expected to support a growing urban population, and that will be one of the key areas where Dassault Systèmes can help. An undesirable outcome from rapid urbanisation is traffic congestion which hurts economy, reduces productivity, pollutes the air and decreases quality of life. According to UNESCAP, "the transportation sector in South-East Asia consumes more than 25 per cent of the country's total energy, which is directly related to an increase in CO2 emissions".
As the future of mobility is underpinned by electrification, future cities would need to be built on a sustainable energy grid that not only supports EV and future mobility adoption but also helps to reduce carbon emissions.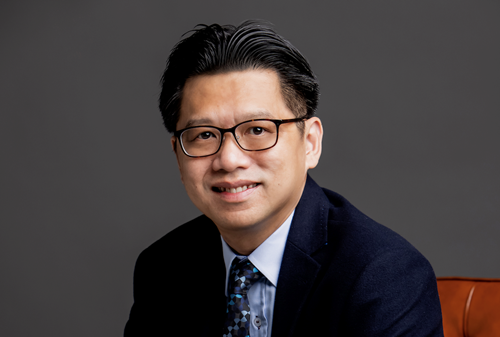 Could you elaborate more about your 3DEXPERIENCE platform?
Today, next-generation vehicle manufacturers face new challenges of becoming more efficient, powerful, flexible, reliable, sustainable, and quieter than their competitors.
The 3DExperience Platform is a digital platform that empowers automotive manufacturers to innovate with greater efficiency while reducing costs and improving the quality of their products. The platform provides a collaborative environment for all stakeholders including designers, engineers, suppliers and manufacturers to work together seamlessly and iteratively throughout the entire product lifecycle. With modelling, simulation and data management capabilities, it enables manufacturers to rapidly prototype, test and refine their designs, while allowing them to gain valuable insights (including sustainability) into their products and manufacturing processes.
Similarly, 3DEXPERIENCE Platform enables smart city stakeholders to collaborate beyond disciplinary silos and co-create innovative and integrated urban solutions to build a more livable, resilient and sustainable city.
How can EVs and AVs contribute as future mobility solutions?
With the evolution of lithium ion batteries, BEVs are able to travel longer distances on a single quick charge. However, in countries like Thailand, where the BEV market is still in its infancy, public and commercial sectors must collaborate to build and optimise a city's charging infrastructure to address consumers' hesitancy to shift from internal combustion engines (ICEs) to BEVs.
Similarly, autonomous vehicles (AVs) are also key to the future mobility mix. According to a land transport government ministry in Southeast Asia, AVs are preferable to traditional vehicles where poor judgment and human fatigue are the root cause of traffic accidents.
But the AVs that we see today is only one part of the full potential. While the current AV is essentially a supercomputer fitted with sensors to sense the environment, the environment is not yet "smart".
The future smart cities will have smart traffic lights, smart lamp posts, and smart bus stops fitted with signal emitters to communicate with AVs to take actions way in advance. The next generation of AVs (equipped with vehicle-to-everything V2X technology) will enable AVs to communicate with other vehicles, infrastructure and the network. The V2X AVs will be the ultimate in helping to eliminate traffic congestion, improve road safety and improve quality of life.
How is Dassault Systèmes helping companies roll out AVs in cities?
Dassault Systèmes' virtual twin platform helps simulate situations that an AV might face in a day-to-day road traffic scenario to calibrate its performance. Our virtual twin solutions can support the testing and simulation of AVs and various what-if scenarios. Through these simulations, we can further understand how AVs will react in the proximity of traffic lights, emergency vehicles, and motorists and pedestrians who might disregard traffic rules.
The simulation can test large amounts of data received from IoT sensors and cameras in multiple scenarios, including vehicle-to-vehicle and human-to-vehicle interactions. Virtual twin technology can also increase speed to market for AV manufacturers and help build confidence and trust with the public authorities and consumers.
How can Electric Vehicle Take-Off and Landing (EVTOL) aircraft become effective mobility solutions in ASEAN cities?
Electric Vehicle Take-Off and Landing (EVTOL) aircrafts have seen a rapid emergence in ASEAN cities – and they are certain to add a layer of complexity to the existing infrastructure that city authorities will need to manage. Urban authorities also need to consider the location of vertiports for take-off and landing and flight paths to mitigate safety risks and increased noise pollution.
In the context of EVTOL, virtual twin technology by Dassault Systèmes can support infrastructure planning for vertiports. Moreover, the technology can address the design and production of EVTOL to improve propulsion efficiency and power consumption, reduce noise and validate vehicle safety in all aspects and under different conditions. With virtual twin and simulation, companies can predict vehicle noise levels over the entire flight envelope and assess how the vehicle will behave in complex urban environments.
What can Dassault Systèmes do to optimise the EV charging infrastructure in Asia?
Through a collaborative virtual twin platform, urban planners, energy providers, and automobile manufacturers can optimise the EV charging infrastructure to meet the city needs without over-invest and overbuild or under-build with too few charging stations. The virtual twin solution can help to plan and measure accessibility of proposed EV charging stations based on key parameters like distance, populace and existing infrastructure.
The multi-scale virtual twin can also empower organisations to conduct micro-level analysis to plan, design and analyse how specific vehicles and people can access charging stations and charging points at the building level.
What is the major theme for Dassault Systèmes' appearance at Future Mobility Asia 2023?
Future Mobility Asia is an essential platform for all stakeholders who are keen to discover and showcase the latest innovations in clean mobility. As a comprehensive showcase of all future mobility concepts, solutions, technologies and innovations, Future Mobility Asia is the central meeting point for the entire industry value chain to meet, network and drive forward the mobility transition and transformation in Asia. That's why Dassault Systèmes' is looking forward to our participation at this event to showcase 3DEXPERIENCE – a single source of truth with endless possibilities that not only empowers organisations, but their entire ecosystem to collaborate, innovate, design, engineer, simulate, prototype, optimise, produce, and be future-ready in entire new ways. 
As a leader in digital transformation and innovation in the transportation and mobility industry, we are committed to creating value and driving progress for next-generation vehicles and the future of mobility. We are excited to continue this journey at Future Mobility Asia 2023 from May 17 to 19. Through our booth, alongside our participation in keynote presentations and panel discussions, we will be engaging with fellow leaders, OEMs, and suppliers in the mobility space, sharing insights and exchanging ideas on the latest trends and innovations.
Click here to register and attend the Future Mobility Asia 2023 Exhibition and Summit that runs from 17-19 May at Queen Sirikit National Convention Center in Bangkok, Thailand.