Natural gas and LNG are essential for the energy transition, says Baker Hughes
Rod Christie, the President & CEO of Turbomachinery & Process Solutions at Baker Hughes, spoke to Energy Connects during Gastech 2022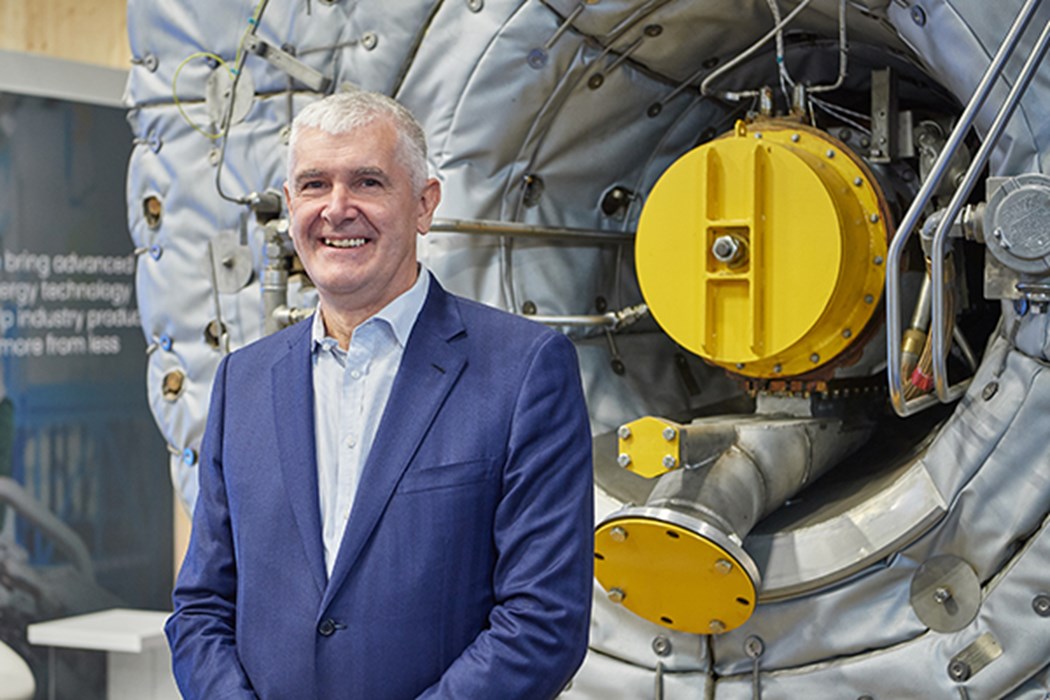 Rod Christie, the President & CEO of Turbomachinery & Process Solutions at Baker Hughes, spoke to Energy Connects during Gastech 2022 about how natural gas will remain vital in providing reliable and efficient energy going forward.
How significantly do you envisage LNG contributing to the future energy mix and the role of Baker Hughes in implementing that?
We maintain that natural gas is both a transition and a destination fuel. Natural gas and LNG are essential for the energy transition as they play an instrumental role in shifting away from coal and moving toward net-zero emissions. As the transition evolves, natural gas will remain vital in providing reliable and efficient energy to support economies in different parts of the world.
Today, we already provide technologies that reduce emissions, increase efficiencies and capture carbon from natural gas operations. Natural gas and LNG must remain in the energy mix to keep global energy supply stable and sustainable, particularly in the current global scenario.
The scope of our portfolio gives us a unique advantage to bring the most complete suite of low-carbon solutions to energy and other industrial markets.
This is a capability our customers require and look for to reduce the carbon intensity of their operations, particularly on major projects. We continue to innovate on new low-carbon products and services to help our customers reduce their emissions from oil and gas and industrial operations, as well as to support the future energy mix of alternative and renewable energy sources. Our existing capabilities in hydrogen and carbon capture, utilisation and storage are becoming more prominent and imperative.
We have deep, tenured experience in these areas and core technology than can be applied today as our customers advance in their energy transitions, while we continue to innovate to further progress these technologies for tomorrow.
How challenging is it to anticipate LNG growth during current market conditions and world events?
Currently, the re-drawing of the energy supply map is pushing LNG demand to new heights and spurring new offtake contracting activity. As a result, we're seeing an acceleration of LNG projects to support what is likely to be sustained demand. In the US alone, year-to-date, LNG contracting activity is three times greater than the average annualised US contracting volume going back to 2015.
This sharp increase reflects the growing importance of natural gas and LNG supports our view that natural gas and LNG will remain a significant source of energy for economies around the world for years to come.
Indeed, we recognise there are multiple energy transitions moving at different paces, and natural gas has the ability to match the needs of a specific area. For some regions, natural gas can supplant coal for power generation. In other regions with an existing base of natural gas demand, supplies must now arrive from different routes.
Either way, we know we must ensure the natural gas supply chain is more sustainable to help meet our net-zero energy objectives. At Baker Hughes, we already provide carbon-reduction solutions to help achieve this goal, such as lowering emissions of pipeline operations with electrification for compressor stations and improving efficiencies of liquefaction operations with market-leading turbines and compressors.
We also offer hydrogen options, such as turbines that can run on hydrogen or hydrogen blends. While we expect demand for natural gas to remain robust over the long term, we are also working in parallel to advance a range of hydrogen and carbon capture technologies to broadly curb emissions of energy producers and the industrial sector's energy demands.
How important do you see Gastech in continuing to make the case for LNG's current significance and potential growth within the energy transition?
We value the ability to gather in person with customers, peers and policy makers to discuss all the dynamics of the energy sector – including the role of natural gas and LNG – and the priorities to achieve a more sustainable energy future.
Gastech provides a valuable platform for those crucial discussions and creates an opportunity to foster innovative collaborations. The size of the gathering and calibre of the speakers demonstrate this is a largely shared opinion across our industry.
KEEPING THE ENERGY INDUSTRY CONNECTED
Subscribe to our newsletter and get the best of Energy Connects directly to your inbox each week.
By subscribing, you agree to the processing of your personal data by dmg events as described in the Privacy Policy.