Explained: impact of Europe's new RED III renewables deal on its nuclear energy dispute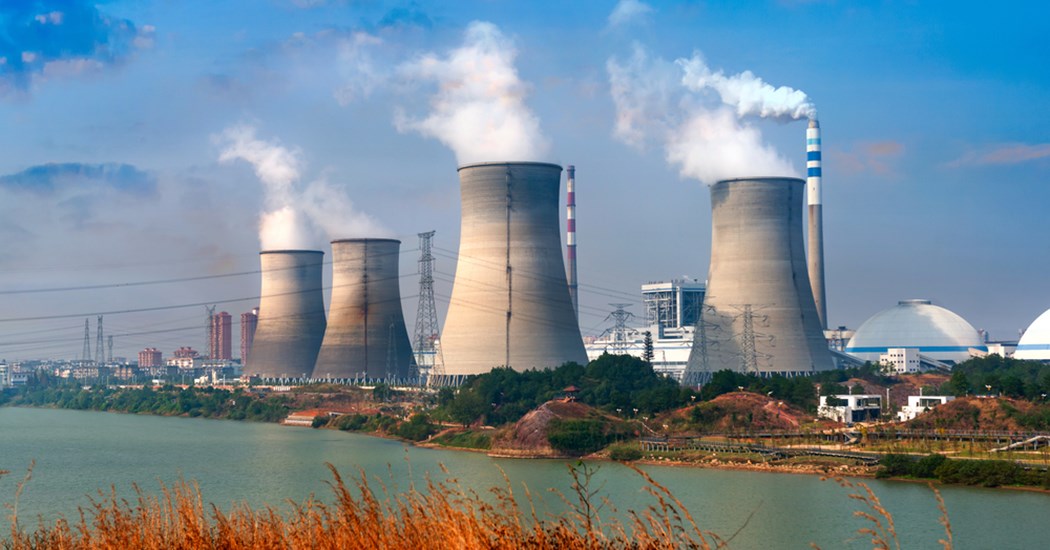 European Union officials agreed on Thursday to expand the use of renewable energy and set more ambitious targets for 2030 after tense and protracted negotiations over a key pillar of the 27-member bloc's efforts to fight climate change.
What is RED III?
The revision of Europe's Renewable Energy Directive (RED III) is widely seen as the key policy initiative that will enable the transition to a 100% renewable energy grid across the continent, but the updated targets provide a less than enthusiastic role for nuclear energy that some EU member countries had been aggressively pushing for.
Following hectic negotiations that ended early on Thursday, EU member states and the European Parliament agreed that by 2030, the bloc will get 42.5% of its energy from renewable sources such as wind and solar.
What are the new provisions of RED III?
Markus Pieper, Member of European Parliament, said on Twitter on Thursday that the new targets include reviewing the definition of green hydrogen and faster approval processes.
While the agreement sets the renewables target at 42.5%, it also left the scope for an additional 2.5% as an aspirational goal. Once in force, the new law will replace the bloc's existing target for a 32 percent share of renewable energy by 2030, but reaching the new target will need major scaling up in investments across wind and solar sectors as well as the production of renewable gas.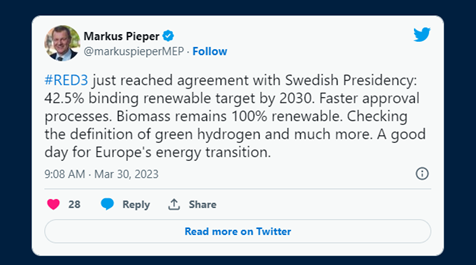 Why is there a standoff on nuclear energy among EU members?
Last year's energy crisis and the Ukraine conflict have thrown energy security and supply in sharp focus, with some EU states opting for a renewed push on nuclear energy in a bid to diversify their energy mix. The definition of how to treat hydrogen produced using nuclear power, however, has triggered widespread difference of opinion among EU states.
Many EU members are of the view that mixing nuclear into the renewable energy law would distract from efforts to massively expand wind and solar. Eleven EU members, led by Austria and including Germany and Spain, met earlier this week to discuss their efforts to keep nuclear energy out of the renewable targets.
On the other hand, countries such as France are considering laws to speed up the construction of new nuclear reactors and streamline the process of approving and building new plants. In doing so, France has reversed its commitment to cap nuclear power to 50 per cent of the country's energy share.
What is the viewpoint of EU members in favour of nuclear energy?
The viewpoint of the group was made clear by French Energy Minister Agnès Pannier-Runacher, who convened a meeting of 13 pro-nuclear countries including the Czech Republic, Finland, Italy, and Poland earlier this week.
In a joint statement, the countries said they had "agreed that a favorable industrial and financial framework is necessary for nuclear projects."
The alliance for nuclear power in Europe was initiated by France earlier this year, and at that time the group signed a declaration that said nuclear energy was "one of many tools to achieve our climate goals, to generate baseload electricity and to ensure security of supply."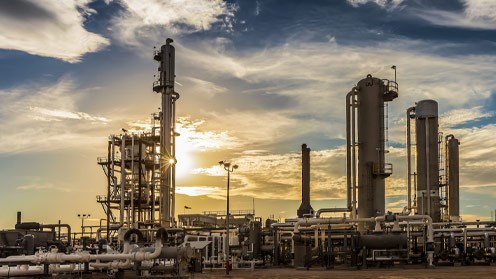 How much of Europe's energy comes from nuclear power?
Almost 25% of the EU's total energy mix is nuclear – with more than 50% of that being produced in France. In total, there are 103 reactors operating in 13 of the 27 member states across the EU, and in 2019, these provided about 50 per cent of low-carbon electricity. But almost 33% of the EU's currently operating nuclear reactors will approach the end of their lifecycle in 2025.
What does the new RED III provision provide for nuclear energy?
The energy crisis and the ageing nuclear power infrastructure in Europe has thrown into sharp focus the future of the continent's energy mix, with safety concerns following Chernobyl and the Fukushima disasters making nuclear a controversial topic in the continent.
Against that backdrop, the provision in the renegotiated RED III for hydrogen made with nuclear to count as a part of the renewables targets in the industry is a modest gain for those EU states who had been pushing for it. Still, others will continue the argument that while nuclear power is considered low-carbon as nuclear reactors don't produce direct CO2 emissions, it nevertheless relies on uranium as fuel, the mining and refining of which is extremely energy intensive.
So what happens next with the revised renewables targets in Europe?
The new RED III agreement must now be approved by the EU Parliament and EU countries, before it can become law.
KEEPING THE ENERGY INDUSTRY CONNECTED
Subscribe to our newsletter and get the best of Energy Connects directly to your inbox each week.
By subscribing, you agree to the processing of your personal data by dmg events as described in the Privacy Policy.