Nigeria: Top 10 upstream projects to watch in 2023
Jan 09, 2023 by Energy Connects
After a tumultuous year in 2022 Nigeria's oil and gas industry will be looking to a sustained recovery in 2023 to help support the economy. Hawilti shares some of the key projects to watch closely this year.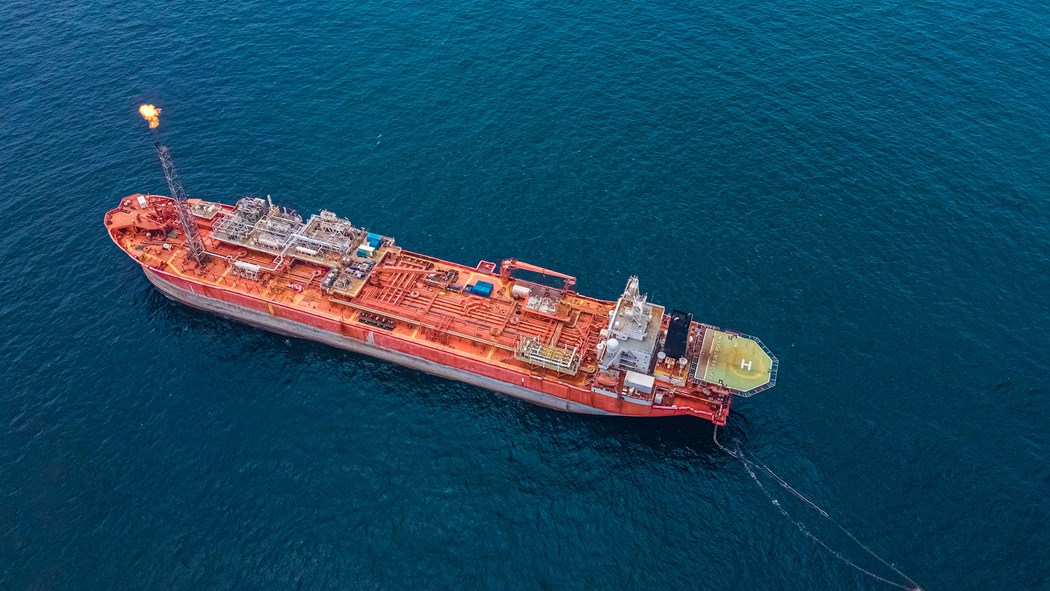 After a tumultuous year marked by historic losses, Nigeria's oil and gas production is in dire need of sustained recovery to support the economy. Last year, Africa's biggest oil producing country faced a record level of pipeline vandalism and crude theft, leading to losses of several hundred thousand barrels every day and making it loose temporarily its position as top oil and gas producer on the continent. As Nigerians head to the polls next month to choose their next president, the country's economy desperately needs to beef up foreign reserves and secure additional dollars.
Thankfully, several ventures and projects are underway to boost oil and gas output in the short-term. Below is an indicative list of some of the key projects to watch closely this year from Hawilti.
OML 120 (Oyo), General Hydrocarbons
On OML 120, General Hydrocarbons (GHL) has mobilised the Blackford Dolphin rig for a drilling campaign expected to last until Q3 2023. The block's new operator hopes to start production soon by relying on the Century Group's FPSO Tamara Tokoni, which is still on site and can handle about 47,000 bopd and 120 MMscf/d at full capacity. OML 120 has produced in the past from the deep-water Oyo field that was previously operated by Eni.
OML 72 (Kalaekule), West Africa E&P
West Africa E&P (WAEP), a joint venture of the Dangote Group and First E&P, continues to progress the development of the shallow-water Kalaekule field on OML 72. Production could start as early as mid-2023, with Kalaekule being only the first development phase of a project expected to rely on the Century Group's FPSO Tamara Nanaye that was previously deployed on the Aje field (OML 113). The vessel is now docked at the Samsung Heavy Industry (SHI-MCI FZE) yard in Lagos where it is expecting a de-bottlenecking upgrade before redeployment offshore.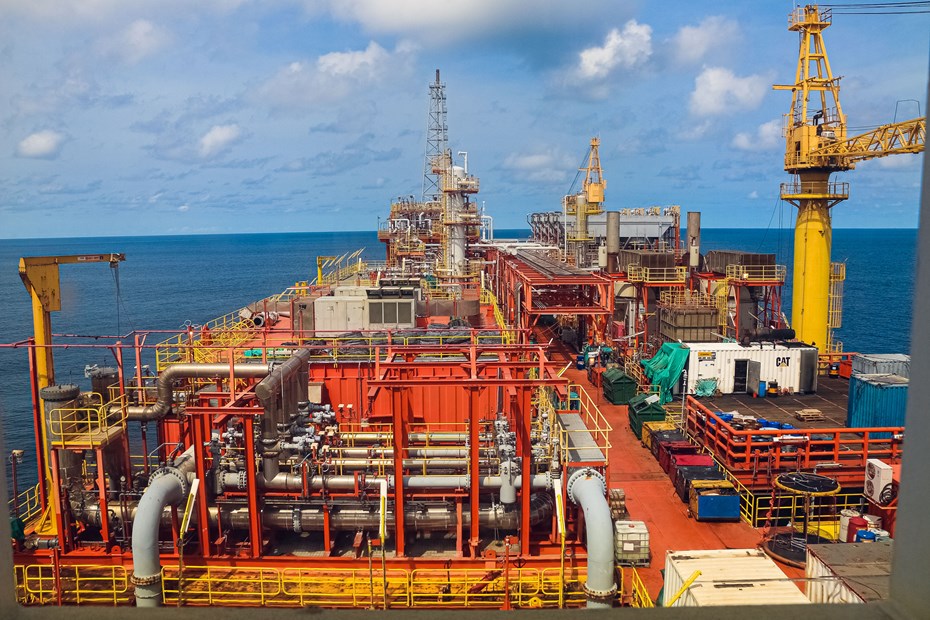 OMLs 49, 90 and 95 (Project Panther), Chevron Nigeria
Chevron Nigeria (CNL) is also expected to resume drilling in shallow water offshore Escravos this year. The major started its search at the end of 2022 for a jack up drilling unit that it intends to mobilise for two years starting in mid-2023. At the same time, its joint-venture partner NNPC announced at the end of 2022 a $1.4bn external project finance agreement codenamed Project Panther, and jointly arranged by Standard Chartered Bank UK and UBA. The financing programme is expected to support the drilling of 37 development wells on OMLs 49, 90 and 95 until 2026, including 31 oil producers, one gas well, and five water injectors.
OML 85 (Madu), First E&P
First E&P is expected to double output from its Abigail-Joseph FPSO as it achieves First Oil at the shallow-water Madu field on OML 85. The field's conductor-supported platform (CSP) was completed in 2022 by Dorman Long Engineering and is already offshore, where First E&P has mobilised the Shelf Drilling Mentor until Q1 2023 for the drilling campaign.
OML 18, Eroton E&P
On OML 18, the availability of a new evacuation option via the ELI Akasso FSO is expected to unlock significant export potential from the onshore block. The operator, Eroton E&P, had to shut down production for most of 2022 to avoid losing it to oil to theft. With a new evacuation route in place, the asset could easily pump an average of over 40,000 bopd and embark on its further development.
In 2016, the partners on OML 18 had notably submitted a 5-year plan with a CAPEX of $1.5bn to increase output to 115,000 bopd and 485 MMscf/d via 50 notional wells and 26 gas wells. AIM-listed San Leon Energy is in the process of acquiring a controlling interest on the block and believes it could ramp up production to up to 100,000 bopd in 2023 if the transaction closes.
OML 130 (Akpo, Egina, Preowei), TotalEnergies
On OML 130, TotalEnergies has restarted engineering works on the development of its deep-water Preowei discovery, expected to be tied-back to the Egina FPSO. The 70,000 bpd field development plan was already approved by Nigerian authorities in 2019 and the recent renewal and conversion of OML 130 last August could finally pave way for a final investment decision (FID) soon.
Equally important, TotalEnergies also expects to execute a multi-well deep-water drilling campaign on OML 130 in 2023. The programme is expected to include several infill wells on Egina and Akpo, and up to two exploration wells in the hopes of unlocking additional reserves for development.
OML 118 (Bonga, Bonga North), SNEPCo
On OML 118, whose PSC was renewed in May 2021, Shell is completing an infill drilling campaign that started in 2022 with the Valaris DS-10 drillship.
Meanwhile, the major continues to consider two major brownfield projects: Bonga North Tranche 1 (120,000 boepd at peak) and Bonga Main Life Extension & Upgrade (60,000 boepd at peak). Both are likely to move forward given their lower development costs.
In May 2022, Shell started the tendering process for the Bonga North subsea tie-back project by issuing pre-qualification documents for three main packages: the topsides modification of the Bonga FPSO; the EPC of flowlines, risers, umbilicals, and installation works; and the design, manufacture, and supply of subsea equipment.
OML 110, BUA Group
BUA Group's oil and gas subsidiary, DAMAS Exploration & Production, is expecting to make progress on the development of OML 110 that contains the shallow water Obe, Uba, and Ebisan fields. The company is in the process of selecting a rig to drill in 2023 while negotiating access to nearby storage and export infrastructure.
OML 52 (Tubu) & OML 112 (Okoro, Setu), AMNI International Petroleum Dev. Co.
AMNI Petroleum International is finally expected to be driving market activity as it brings First Oil to Tubu on OML 52 and continues to develop the Okoro and Setu fields on the adjacent OML 112. The company can rely on existing storage and export infrastructure, including the Ailsa Craig I FSO and the Century Group's FPSO Princess Aweni.
Last year, AMNI signed a $635m reserve-based facility term sheet with the Afreximbank to execute development plans on both blocks and more than double oil production to 25,000 bopd.
OML 65 (Abura), COPDC
Finally, COPDC and its financial and technical partner Sirius Petroleum have put together an Approved Work Programme (AWP) on behalf of NNPC E&P for the onshore redevelopment of OML 65. Phase 1 will see the drilling of nine wells to further develop the Abura field and increase production by up to 11,000 bopd. This would be a first step in maximising the block's 40,000 bopd of infrastructure capacity.