Diving into the future of pipeline monitoring with satellite technology & AI
Nov 11, 2021 by Energy Connects
How digitalisation will increase safety and reliability in the Oil and Gas (O&G) industry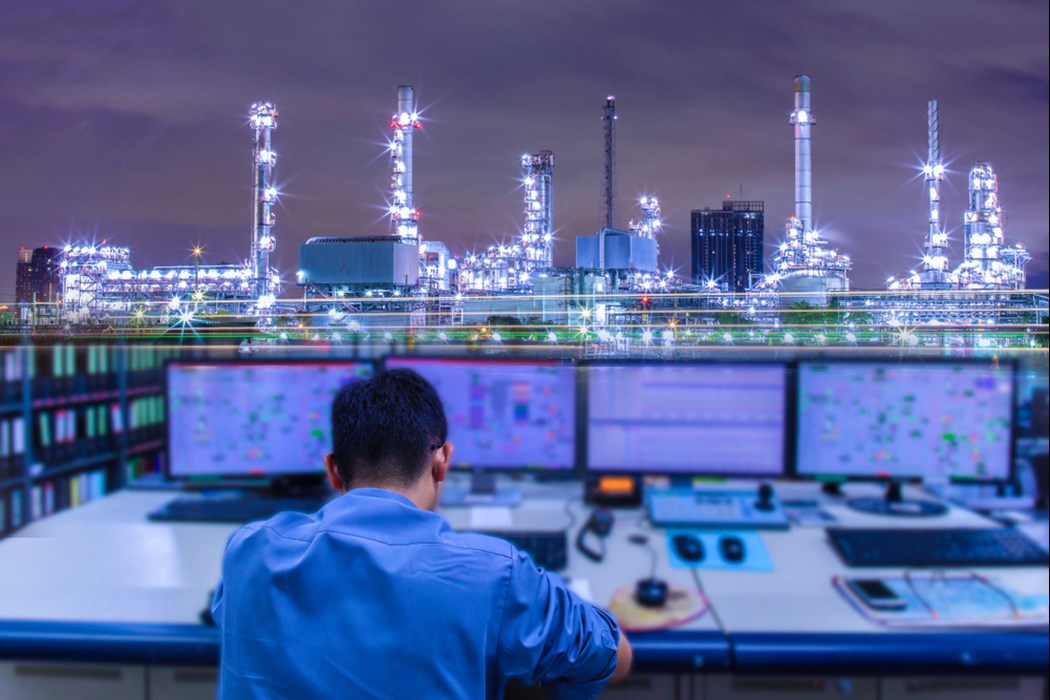 The oil and gas industry's adoption of digital technologies began as early as the 1980s; with companies using the first 'big' technologies in the mid-20th century. According to Offshore Technology (2015), during this time, 2D seismic testing (a process for mapping where oil and gas is located so it can be drilled and extracted) was widespread.
Advances in computer technology allowed for 3D seismic testing to be popularized which opened many previously inaccessible wells for drilling and lead the path for future O&G digital exploration processes. Digitalisation has presented industries and users alike with new opportunities to execute operations better than before. Digital technologies are transforming entire industries and global landscapes, with pipes and valves now being recognized as "smart technologies". While digital adoption is inevitable, the O&G industry has been rather slow to adapt. According to Deloitte Insights, only 50 percent of O&G industry players consider existing data management as a high priority.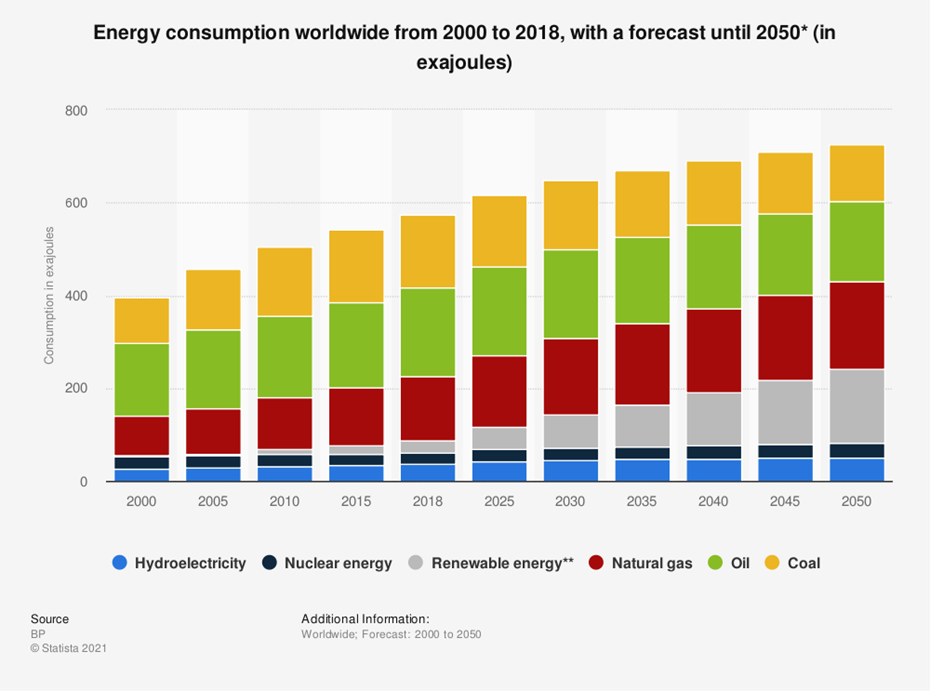 Considering the predicted increase in world energy consumption, it is paramount for the industry to begin utilising the benefits afforded by digital technologies. The potential benefits which can be experienced by companies increasingly utilising data-based approaches in their operations include high levels of reliability, cost saving and/or reduce production, increased productivity, sustainable resource treatment (reduction of production costs) and asset integrity (Ileby & Knutsen, 2017).
As one of the most vital mediums for energy transportation and proliferation. One can even say pipelines and pipeline integrity is directly tied to modern development of societies, this meaning that the failure of pipelines may result in catastrophic societal, environmental and economic consequences ( (Faisal, Rioshar , & Rouzbeh, 2021). A recent example is the hacking of colonial pipeline on May 6th, 2021. The ransomware attack could have compromised gas supply and stirred panic in the region. This goes to show the extent and frequency at which damage or threats to pipeline can occur.
Unauthorised third-party intervention remains the most common threat to pipeline integrity. Other threats include construction, ground movement and leakages. Leakages from gas pipelines; for example, can cause far-reaching and persistent ecological damage to the soil. Even a small leak for a short period of time can cause significant loss of containment and supply (EGIG, 2018). Other threats and damages include construction and/or third-party interferences. Once damage has occurred, it is often costly and time-consuming to repair.
With over 3 million kms of constructed pipelines globally, maintenance and regular monitoring of the infrastructure activities is; therefore, a basic prerequisite for early-stage hazard detection and to prevent damage. Based on this necessity, SuperVision Earth, a Darmstadt-based startup is developing innovative software that digitizes and automates infrastructure monitoring using Artificial Intelligence and Satellite technology.
Monitoring operations within pipeline integrity management
Although the energy industry is not unfamiliar with managing security and integrity of pipeline operations, it is worth noting that the digitisation of such operations or mechanisms is increasingly becoming the focal point of the industry's transformation and digital innovative development. As it stands, the energy industry could save massive costs by embracing digital technologies to enhance the safety of pipeline operations, as many TSO's begin turning their sights to the digital ecosystem.
At present, approaches to monitoring differ from country to country. Local governments have their own regulations established; however, the executionary measures and responsibilities, needed to ensure that the pipeline systems function smoothly, fall almost completely on TSOs. The most widely used methods of monitoring include foot patrols and aerial surveillance in the form of small planes or helicopters. Although effective till now, traditional methods to monitoring have proven to come with a number of downsides: they are high in emissions, due to forbidden flight zones in certain areas, aerial surveillance methods tend to have a limited locational reach. Even the use of small aircrafts for quick visual inspections makes frequent monitoring of vast and remote areas difficult, costly and, in some areas, dangerous. These methods provide low security protection, limited monitoring effectiveness and less reliability for integrity digs. Investing in a monitoring solution that is accurate, regular, and frequent can lessen the high capital intensity of the industry.
AI & Satellite-based Pipeline Monitoring
By using satellite images with the best possible resolution and high frequency, a significantly higher effectiveness is achieved. At SuperVision Earth, our mission is to make energy infrastructure safer by providing information on infrastructure for understanding and enhancing insights to allow for better data-driven decision making. To do this, we are developing an innovative monitoring service for networks that promises effectiveness and regularity by incorporating satellite imagery and AI.
Supervision Earth's Detection Sample
By analysing satellite data, we can detect the following risks, among others: Third party interference (e.g., construction activities), vegetation change and ground deformation. Figure 2, in contrast to Figure 1, shows an exposed pipeline which was detected by the SuperVision monitoring. Our algorithms evaluate the data cloud-based and provide alerts that can be integrated directly into the operator's internal pipeline monitoring workflow long before they would have been reported with traditional monitoring.
The advantages of satellite-based monitoring are expressed in the high temporal frequency of the recordings and analyses. Reports, which show and categorise changes in selected areas, can be sent daily. In addition, satellite-based technology is independent of location and is in contrast to conventional monitoring such as helicopters and foot inspections, not influenced by roads or no-fly zones. Finally, the environmental aspect is also highly relevant, as the monthly CO2 pollution caused by flights and vehicle movements is not insignificant.