US Backs Poland Gas Hedging, Drawing Climate Activists' Ire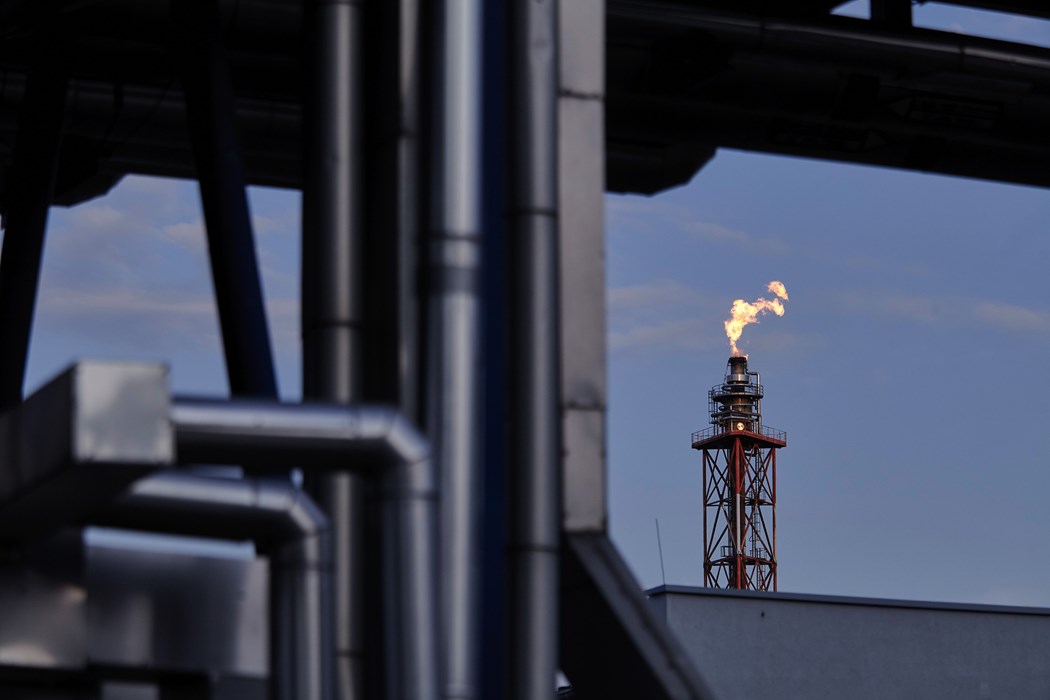 (Bloomberg) -- The US International Development Finance Corp. pledged up to $500 million to help increase Poland's natural gas imports — appearing to contravene a Biden administration commitment to halt public finance for foreign fossil-fuel projects.
The bank's Board of Directors approved a plan to guarantee the payment obligations of state-controlled energy company PKN Orlen SA to Goldman Sachs Bank Europe SE for liquefied natural gas hedging activities, according to a notice online. The goal is to "facilitate higher volumes of US LNG imports" by the Eastern European nation, according to a Development Finance Corp. summary of the project. 
The decision drew condemnation from environmentalists who say it bucks President Joe Biden's promises to combat climate change and disregards several formal US commitments to stop backing foreign oil, gas and coal projects. The Group of Seven nations last year vowed to "end new direct public support for the international unabated fossil fuel energy sector by the end of 2022," except in "limited circumstances."
"This puts the US international reputation and its position as a so-called climate leader on the line," said Collin Rees, US program co-manager at Oil Change International.
The approval follows a series of administration decisions on energy that have sowed frustration among environmentalists who helped elect Biden in 2020 — including approval of ConocoPhillips's Willow oil development in Alaska and provisions in the debt-ceiling deal intended to accelerate construction of Equitrans Midstream Corp.'s Mountain Valley gas pipeline.  
The Development Finance Corp. said the Goldman Sachs guarantee would help Poland reduce the carbon intensity of its energy portfolio as it moves away from dirtier coal-fired power. The bank also concluded it was a business activity with minimal environmental concerns. The loan guarantee's half-billion-dollar size is similar to the scale of financing the DFC is providing for a solar manufacturing venture in India that's drawn widespread support.
A senior DFC official who asked for anonymity to speak about non-public deliberations said the guarantee was consistent with American goals to reduce the European Union's reliance on Russian energy, including by diversifying its natural gas supplies. The US and EU established a joint task force to focus on the issue in the wake of Russia's invasion of Ukraine, with a  goal of ensuring demand for 50 billion cubic meters of American LNG until at least 2030.
"This is enabling gas exports," said Jake Schmidt, a senior strategic director at the Natural Resources Defense Council. "And it's a failure of US leadership to lead with a clean energy agenda."
Advocates of the project say Poland and its state-owned energy company should be applauded for jettisoning Russian gas and for negotiating long-term contracts to buy liquid natural gas from US export facilities. In January, the company signed a purchase agreement for 1 million tons annually of the fuel from Sempra Energy's Port Arthur LNG export facility being developed in Texas.
(Updates with notice of approval, in second paragraph.)
©2023 Bloomberg L.P.
KEEPING THE ENERGY INDUSTRY CONNECTED
Subscribe to our newsletter and get the best of Energy Connects directly to your inbox each week.
By subscribing, you agree to the processing of your personal data by dmg events as described in the Privacy Policy.