Trafigura Wrestles With Future of Metals Unit after Losses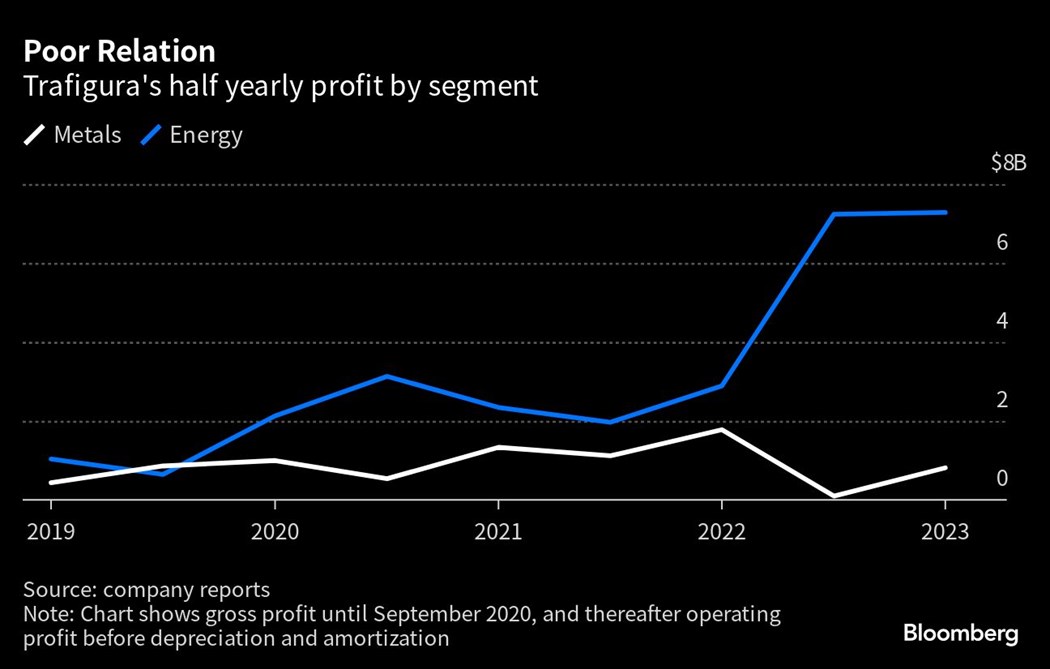 (Bloomberg) -- Commodity trading giant Trafigura Group has been exploring a range of potential deals involving its metals business, as it grapples with the unit's future following a string of missteps.
Trafigura's metals business has been under pressure for over a year, as profits shrunk and the company was hit by a massive alleged nickel fraud. The contrast with its hugely profitable energy traders has triggered tensions inside the company at a time when it is also facing questions about succession, with executives jostling for position after one of Trafigura's longstanding leadership trio announced plans to retire next year.
Trafigura, which vies with Glencore Plc for the title of the world's largest metals trader, has held preliminary discussions about the business with several potential partners in the Middle East and Asia, according to people with direct knowledge of the matter.
The discussions have encompassed a variety of possible deals, ranging from joint ventures on new acquisitions through an investment in some of Trafigura's metals assets or other forms of regional or global partnership, the people said, asking not to be identified as the discussions aren't public.
Separately, several parties are examining the possibility of a bid for some or all of Trafigura's metals unit, other people said. However, it's not clear whether Trafigura would welcome any such approach.
While the company has been open to selling stakes in its assets, it has long argued that the best model for its trading business is as an employee-owned partnership. But in several recent conversations, senior Trafigura executives have indicated that they might be willing to entertain the possibility of opening up the metals trading business to external investors, some of the people said.
A deep-pocketed partner could give Trafigura additional firepower to buy assets like mines or processing plants — seen by many as increasingly crucial to secure the flow of commodities needed for a global trading business.
A Trafigura spokesperson said: "We remain fully committed to our metals business which is a key part of our energy transition strategy, and we see no reason to comment on market rumor or speculation."
The discussions highlight the drama playing out within Trafigura, one of the world's largest traders of metals like copper, nickel and cobalt, that could be felt across the world as the energy transition catapults those markets into the global spotlight.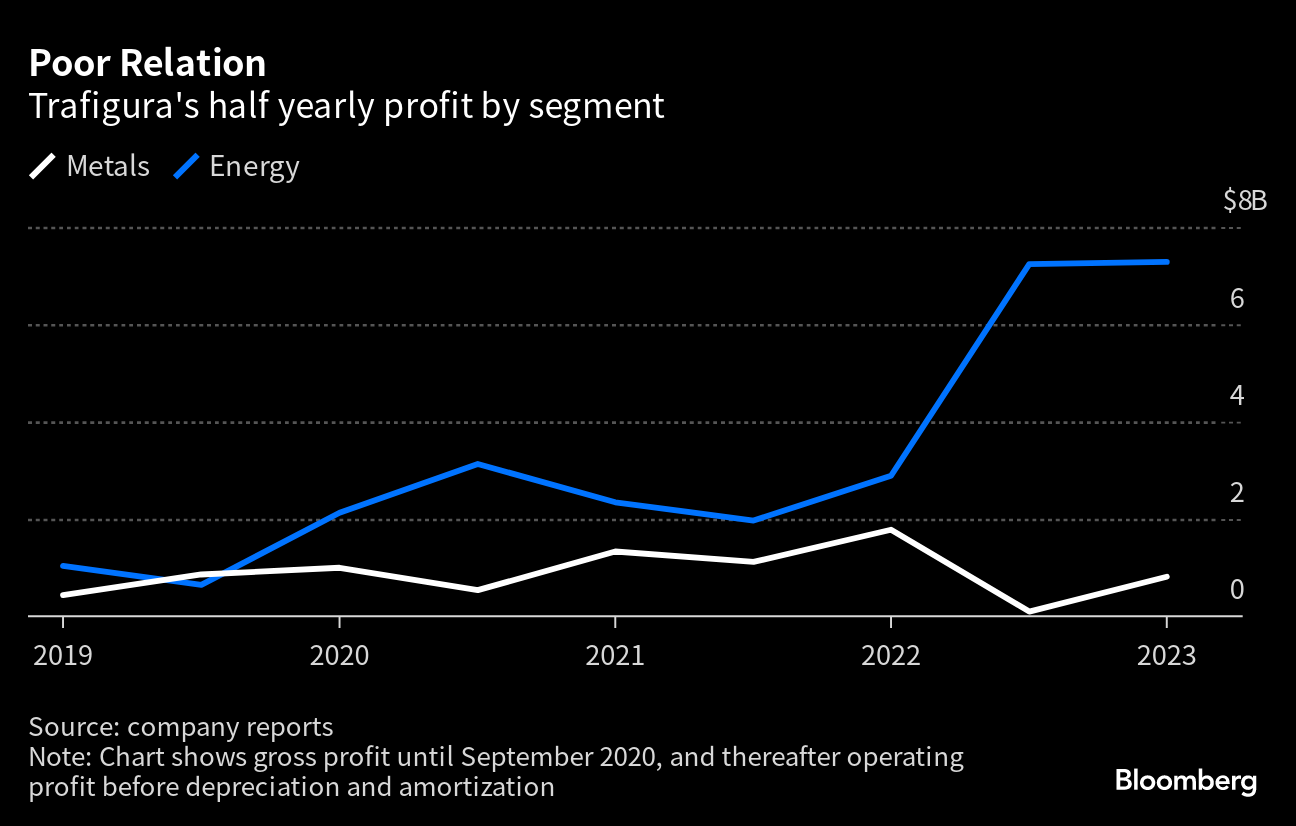 Tension between the energy and metals sides of the business is nothing new for Trafigura, but it has intensified in recent months.
The company has notched up record profits thanks to the energy crisis triggered by Russia's invasion of Ukraine, reporting $9.9 billion in net profit in the 12 months through March this year. But its metals unit has struggled to make money: it recorded almost no operating profit in the period from March to September 2022.
Since then it has been hit by the alleged nickel fraud, which has cost Trafigura almost $600 million, as well as a cash crunch at a key copper-cobalt project where Trafigura has led $600 million in financing. Sluggish metal markets have also weighed on the company's profitability and the value of some of its assets, according to people familiar with the matter.
Trafigura's head of metals business development left last month, while several other senior figures in the unit departed in the wake of the nickel fiasco.
Trafigura is owned by about 1,200 of its employees, which means the metals traders have benefited directly from the record profits earned by their oil and gas counterparts — exacerbating the tensions.
There are widespread expectations within Trafigura that the shareholdings of the metals team will be reduced in the next compensation round that follows the end of Trafigura's financial year this month, according to people familiar with the matter.
The drama also comes at a time of maneuvering ahead of an expected generational succession at the top of the company, after Trafigura announced earlier this year that long-time Chief Operating Officer Mike Wainwright would leave at the end of March 2024.
Wainwright, together with chief executive Jeremy Weir and co-head of oil trading Jose Larocca formed the trio of executives that led the company since founder Claude Dauphin died in 2015, and his departure represents the first indication of a changing of the guard.
©2023 Bloomberg L.P.
KEEPING THE ENERGY INDUSTRY CONNECTED
Subscribe to our newsletter and get the best of Energy Connects directly to your inbox each week.
By subscribing, you agree to the processing of your personal data by dmg events as described in the Privacy Policy.