The official news publications for all major energy shows organised by dmg events
Offering exclusive interviews, first-hand updates, insightful thought leadership and comprehensive round-up of exhibitors, the Energy Connects Show Dailies are the official news publications and an indispensable part of all major energy shows organised by dmg events.
They are the destination where Government Ministers, CEOs, policy makers, global business leaders, innovators and disruptors come together to offer their views and to take stock of the evolving energy landscape. A dedicated Show Preview helps build-up visitor and exhibitor interest ahead of every major show.
The magazines are an ideal opportunity for participating exhibitors to share more information about their companies and the services that they offer. This helps more than 400,000 prospective visitors, delegates and fellow exhibitors at the energy shows of dmg events to understand better what the company does and in turn, drives potential traffic to their stands and help brands stand out from the crowd.
Browse these past editions to understand in depth how the Show Dailies host dynamic discussions on the energy industry's hottest topics and shape the conversation around the future of energy.
INDIA ENERGY WEEK 2023
Show Daily Day 1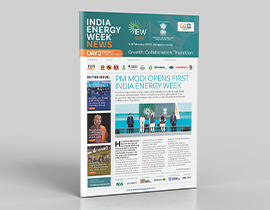 Show Daily Day 2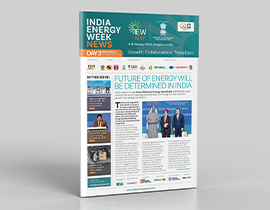 Show Daily Day 3
Gain extra exposure at the world's most influential energy events
The Show Preview and Show Daily products has been helping brands position themselves at the forefront of the right audience for decades, giving them the opportunity to stand out from the competition and generate quality leads.
dmg energy events' gather global CEOs, policy makers, business leaders and investors together over four-days, giving your company the perfect opportunity to showcase its latest developments, projects, and technologies shaping the evolution of your business. 
Get in touch with us to find out how you can enhance and optimise brand awareness at leading events such as ADIPEC and Gastech 2023, through official news publications.