Borouge shareholders approve final 2022 dividend of $650 million
Mar 15, 2023 by Energy Connects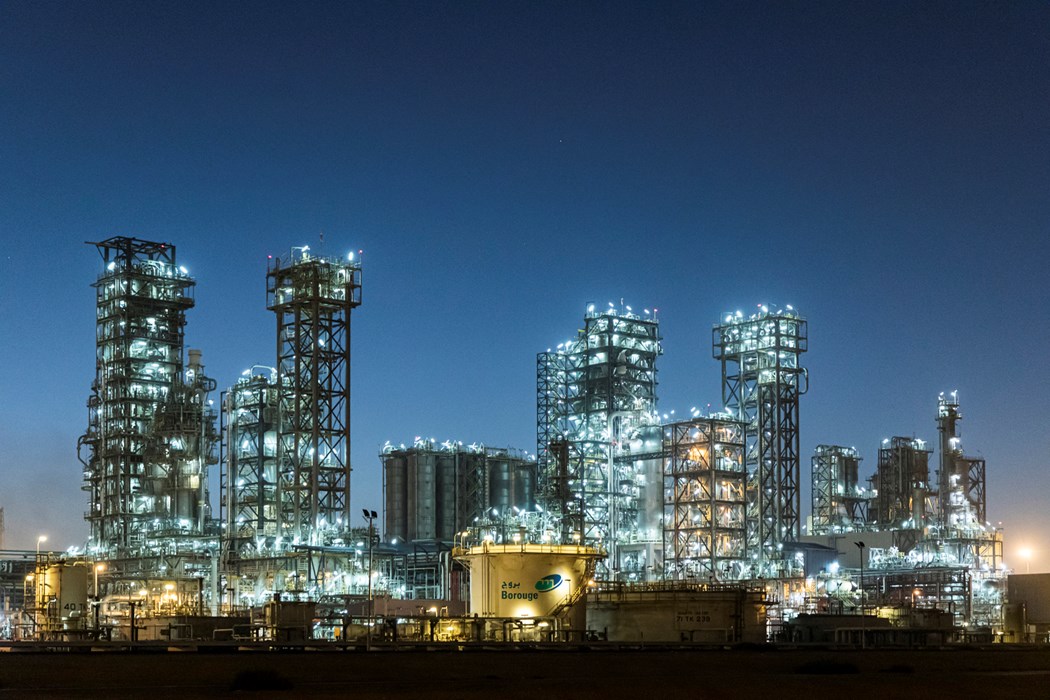 Shareholders of Borouge Plc, a leading petrochemical company that provides innovative and differentiated polyolefin solutions, have voted to approve a final dividend of $650 million for the fiscal year 2022, translating to approximately 7.9 fils per share.
The announcement follows the company's inaugural Annual General Meeting on March 13, and brings the total post-IPO dividend paid for Borouge between June and December 2022 for the year to $975 million, the company said.
The final dividend will be paid to shareholders in April 2023, and the company is committed to paying $1.3 billion in dividends for 2023, Borouge said.
Since its successful listing, Borouge has demonstrated strong performance, navigating market challenges to position itself for future growth and deliver competitive through-the-cycle shareholder returns.
His Excellency Dr. Sultan Ahmed Al Jaber, Chairman of Borouge, said: "Our performance in 2022 clearly reaffirms our core value proposition as a highly profitable business that is focused on high-growth markets with strong, long-term fundamentals, and industry-leading efficiency derived from a clear first-quartile cost position. Borouge's highly differentiated and innovative products yield strong premia, enabling reliable margins and through-the-cycle dividend capacity. The Company is well positioned for organic growth and the Board has mandated Borouge to explore international expansion opportunities. Further, our sustainability agenda underpins our commitment to decarbonisation and the circular economy."
Borouge 4: value-accretive landmark project
Borouge 4, the world-class polyolefins complex being built by the company's major shareholders, ADNOC and Borealis, is progressing according to plan with targeted start-up in 2025, the company said. The complex is estimated to contribute an additional 1.4 million tonnes of polyethylene capacity, boosting total annual polyolefins production capacity to 6.4 million tonnes. Borouge 4 will bring an advanced production facility into the asset-base.
Borouge's Board of Directors has meanwhile mandated Executive Management to explore growth opportunities through international expansion. These will be focused on geographies and markets that support the company's existing strategic priorities and will be considered within the framework of Borouge's disciplined capital allocation policy.
Strong performance in 2022 positions Borouge for growth
In February 2023, Borouge announced its full-year financial results, with strong year-on-year growth in sales volumes driving revenue up 8.2% to $6.7 billion, and net profit for the year of $1.4 billion, in line with market expectations despite a challenging operating environment. The company's robust financial position is supported by very healthy cash flow generation and a strong balance sheet with a significant cash balance of over $1 billion at year-end, providing ample headroom for growth.
In January 2023 Borouge repaid $500 million of its $3.65 billion Commercial Term Facility, resulting in significant interest cost savings and an updated balance for the Facility of $3.15 billion. The company will continue to prudently manage its debt and capital allocation in response to the prevailing market environment, further strengthening its balance sheet in anticipation of growth and ensuring significant future dividend capacity.
Strong operational performance in 2022 saw overall production capacity grow by 10% year-on-year, in support of increasing volumes, with the successfully completed ramp-up of Borouge's PP5 unit adding significant production capacity of 500 kilo tonnes per annum, bringing more differentiated grades into the production mix and supporting premium production. The Company continues to operate comfortably within the top quartile of the global cost curve, owing to its competitive feedstock contracts, economies of scale and young asset fleet.
High impact value enhancement programme
Borouge's high impact value enhancement programme, anchored in significant cost efficiencies coupled with material revenue optimisation is well underway. Purpose-built to offset market pressures and position the Company for strong future growth, the programme focuses on driving efficiencies within variable costs, fixed costs, and revenue enhancement, and is expected to deliver a $400 million positive EBITDA impact in 2023. Thereafter, Borouge management expects to sustain a 15% positive EBITDA impact from 2024 onwards, versus the 2022 baseline, the company said.
Positive outlook supported by healthy demand dynamics
Activity in Borouge's core Asia Pacific and Middle East markets remains stronger than in developed markets, with economic growth rates ahead of developed economies. Management therefore expects stable polyolefin demand growth in its core territories.
Borouge expects sales volumes to return to levels equivalent to production volumes, and the resumption of economic activity in China. The company's differentiated product portfolio, enabled by Borstar technology, its innovation capabilities, and integrated go-to-market approach result in a sustained and strong market position, with Borouge able to place all volumes in response to changes in demand.
The company's wide market footprint, covering 49 countries, enables it to take opportunities in a dynamic market environment. Management expects to continue to realise healthy premia and has reiterated its over-the-cycle guidance of $200 per tonne for polyethylene and $140 per tonne for polypropylene.
Ambitious sustainability targets
Built on a track record for continuously improving performance, Borouge's sustainability ambitions are focused on achieving a zero-waste circular economy, in alignment with the strong and concerted actions of governments, businesses, consumers and society, the company said.
In support of ADNOC and the UAE's net-zero by 2050 ambition, Borouge's decarbonisation targets for 2030 include the 100% reduction of continuous flaring (with a 44% reduction achieved at year-end 2022), the reduction of GHG emissions intensity by 25% (with 23% reduction achieved at year-end 2022), and the reduction of energy intensity by 30% (with 11% reduction achieved at year-end 2022). In all cases, the targets are set against the 2018 baseline.
In addition to decarbonisation, Borouge is building an industry leadership position in the circular economy. Borouge's approach to circularity focuses on four key areas: increasing the durable products portfolio, with 46% of overall sales in 2022 serving sustainable industrial applications; expanding the recyclates portfolio; 20% consumer solutions sales that support the circular economy by 2030; and developing fully recyclable packaging solutions.
The company has established a Packaging Centre of Excellence and Circular Economy Team focused on promoting a zero waste plastics circular economy, which is developing partnership opportunities with recycling companies throughout Asia and the Middle East.
Borouge already has 12 partnerships with leading recycling companies in 7 countries, serving customers across its key markets. These partnerships allow Borouge to expand its offering of recycled products to meet increasing demand for sustainable polyolefin solutions and drive circularity through the value chain. The Company has ramped up its recycled polyolefin product offering significantly, to over 50 grades across 14 product families.
As part of its commitment to invest in a green future and a more sustainable planet, Borouge has invested more than $20 million in Anteo, a line of linear low-density polyethylene grades for the global packaging market, which enable fully recyclable monomaterial packaging. It has also invested $5 million to increase infrastructure solutions capacity for further sustainable applications.