Oil Holds Drop as Demand Weakness Spurs Talk of Refinery Cuts
Apr 26, 2023 by Bloomberg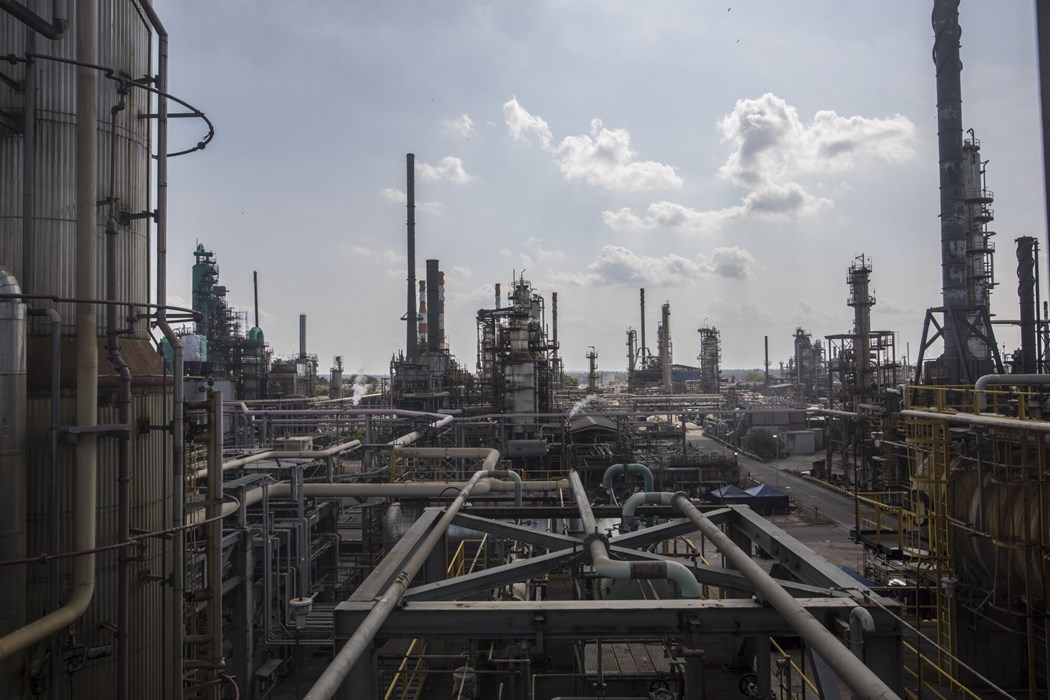 (Bloomberg) -- Oil edged higher, clawing back some of a drop on Tuesday that was led by concerns over the outlook for the global economy. 
West Texas Intermediate futures traded above $77 a barrel after slumping 2.2% Tuesday in a week that has so far struggled for meaningful price direction. Sentiment has swung with wider financial markets as fears of a US banking crisis resurfaced, while an industry group reported a large drop in American crude stockpiles, adding some positivity.  
Crude is now close to where it was before the Organization of Petroleum Exporting Countries and its allies delivered a shock production cut at the start of April. A deterioration in oil-refining profits over the last few weeks has left plants considering cuts to processing rates, while key indicators in the Asian crude market have continued to weaken this week.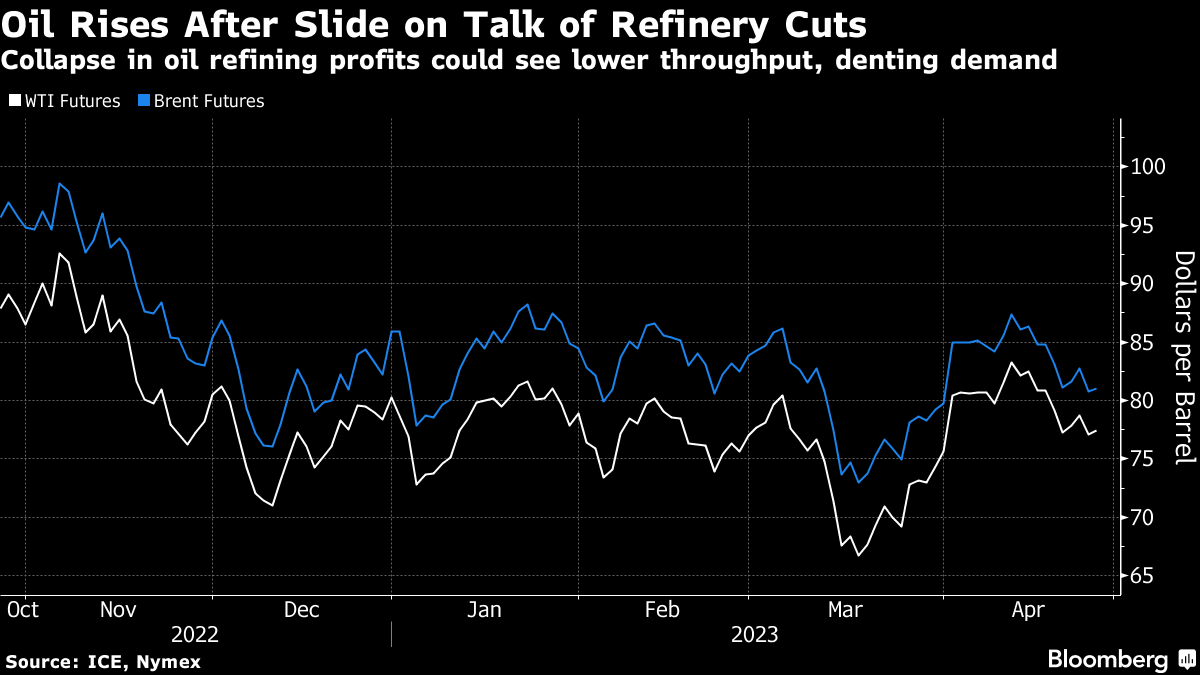 "There really isn't much going on across supply and demand to help move the needle by much," said James Whistler, managing director at brokerage Vanir Global Markets Pte in Singapore. "We see a possible move to the downside as refining margins come under additional pressure as well some production returning after the seasonal maintenance window."
The Federal Reserve will assess the latest reports on US jobs, inflation and consumer spending this week before its May policy meeting, which will help investors gauge the strength of the American economy. Also, some of the world's biggest oil majors, including Chevron Corp. and Exxon Mobil Corp., will report first-quarter earnings on Friday.
(An earlier version corrected wording in sixth graph to show Fed will assess the reports, not release them.)
©2023 Bloomberg L.P.
By Yongchang Chin , Alex Longley