BOE'S Breeden Says Banks Unprepared For $150 Carbon Price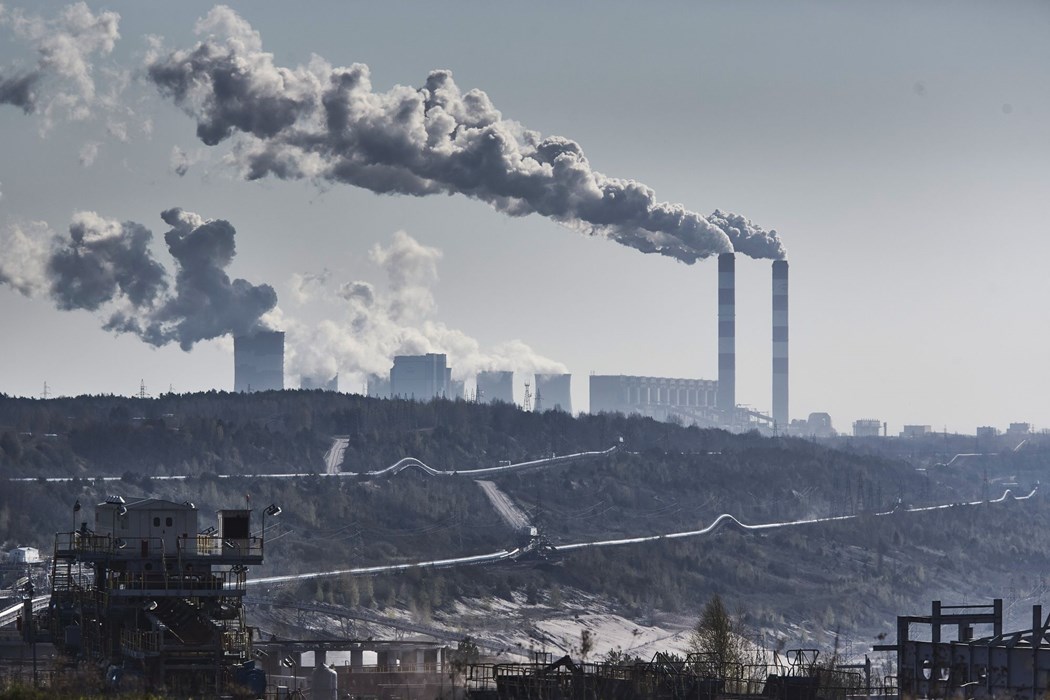 (Bloomberg) -- The Bank of England increased its carbon price forecast to $150 per ton by the end of the decade and warned banks that they face a tipping point similar to a "Minsky moment" if they fail to prepare.
Earlier this year, the central bank said carbon prices may exceed $100 a ton in order to limit global warming to well below 2 degrees Celsius, compared with pre-industrial levels.
On Tuesday, Sarah Breeden, who leads the BOE's climate related risks work, said the price would need to reach at least $150 to reach the Paris Agreement goal to reach net zero emissions by 2050. She cited preliminary research by the Network for Greening the Financial System, a group of 89 central banks and supervisors that includes the U.S. Federal Reserve and the European Central Bank.
"Our preliminary NGFS analysis suggests that these policies will need to add an equivalent global shadow carbon price of over $150 a ton within a decade if we are to meet Paris goals and reach net zero by 2050," she said in a text of a speech delivered by internet and hosted by the University of Edinburgh.
Breeden said that without action, the financial system risked a so-called Minsky moment, which is when there is a sudden, major collapse of asset values, marking the end of a growth phase.
Carbon allowances in Europe's Emissions Trading System have surged past a record 50 euros ($61) a ton in recent weeks, driven by an economic rebound that increased demand from power generators and by measures to clear up a surplus that depressed prices in previous years. The European Union requires polluters to buy those securities to cover their emissions.
The carbon call option with the most open interest is for bets that the permits will surge past 100 euros per ton by the end of this year, according to data compiled by Bloomberg.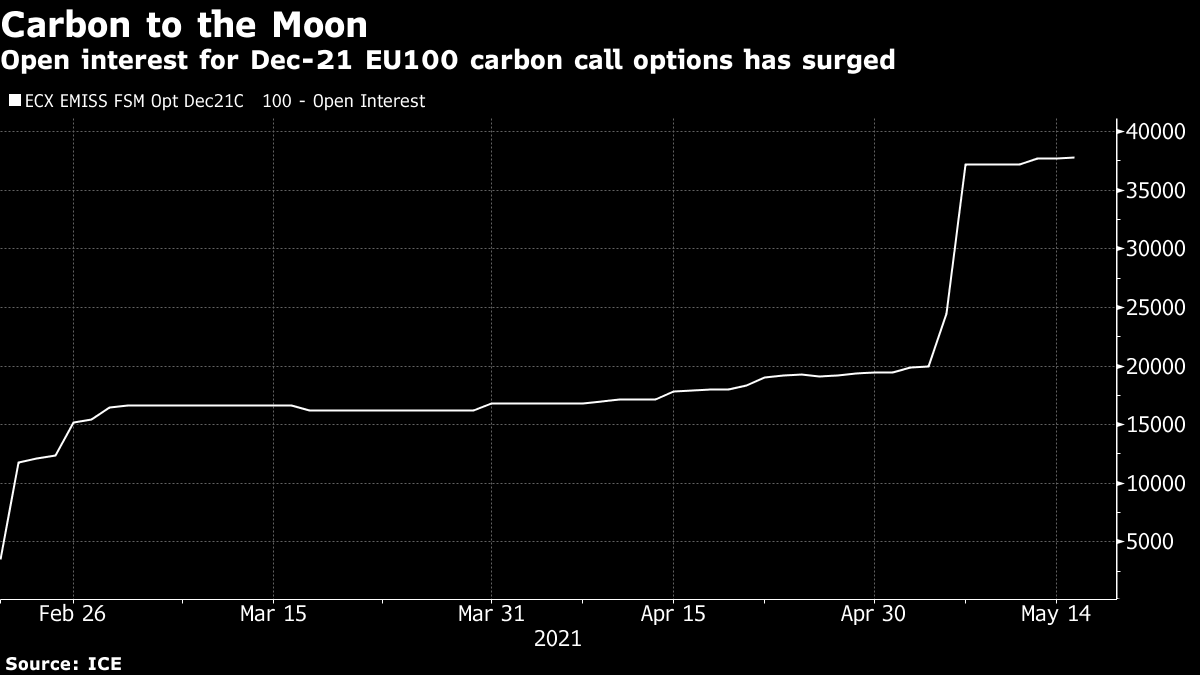 Breeden said banks that fail to use an internal price on carbon are implicitly assuming a high degree of warming.
"If you do believe some policy action is inevitable but don't know what the shadow price of carbon is, don't assume it is zero.," she said. "That is equivalent to not knowing for sure how Bank rate will evolve but assuming it away when discounting over 30 years."
(Adds chart, details on call options)
More stories like this are available on bloomberg.com
©2021 Bloomberg L.P.
KEEPING THE ENERGY INDUSTRY CONNECTED
Subscribe to our newsletter and get the best of Energy Connects directly to your inbox each week.
By subscribing, you agree to the processing of your personal data by dmg events as described in the Privacy Policy.