Couche-Tard to Buy TotalEnergies Assets for $3.3 Billion
Mar 16, 2023 by Bloomberg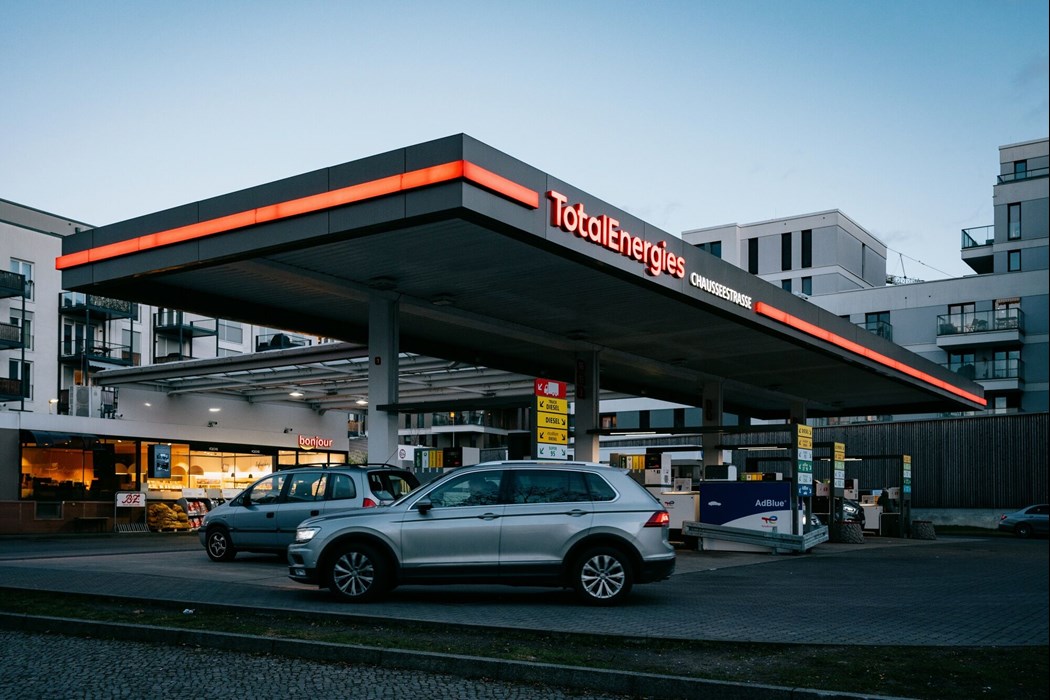 (Bloomberg) -- Canadian convenience-store operator Alimentation Couche-Tard Inc. shares rose as much as 1.7% after it agreed to buy almost 2,200 gasoline stations in Europe from TotalEnergies SE for €3.1 billion ($3.3 billion).
The owner of the Circle K chain said Thursday it made a firm offer for all of the French oil company's retail assets in Germany and the Netherlands, as well as a 60% stake in the businesses in Belgium and Luxembourg. 
The Laval-based, Quebec, company has been looking for sizable acquisitions since its $20 billion bid to buy French retailer Carrefour SA failed two years ago amid government opposition.
"We believe we can generate material synergies, and create additional growth opportunities in some of Europe's strongest economies," said Chief Executive Officer Brian Hannasch in a conference call with analysts, adding both companies have been in talks for two years. Couche-Tard's footprint in Europe, which is mainly in Scandinavian countries, would grow by 80%.
Couche-Tard rose 1.6% to C$61.92 as of 10:12 a.m. Toronto. 
The deal comes as fuel stations prepare to shift away from selling gasoline to becoming food and services pit-stops. The European Union aims to ban the sale of internal combustion-engine vehicles by 2035 as part of an effort to become carbon neutral by the middle of the century.
"The transformation of mobility is changing the way customers use service stations," TotalEnergies Chief Executive Officer Patrick Pouyanne said in the statement. "This deep trend means that new services and new activities need to be developed, notably in the stores."
The shift has spurred deals in the sector. Wm Morrison Supermarkets Plc took control of insolvent UK convenience-store chain McColl's Retail Group Plc last year after a bidding war with EG Group, a service-station owner that's controlled by the Issa brothers. The billionaire businessmen have made a series of retail acquisitions that include UK supermarket operator Asda. 
Asda has also agreed to pay £600 million ($724 million) to buy gas stations from Co-operative Group Ltd., a deal that has raised concerns from the UK's antitrust watchdog.
Charging Points
The transaction announced Thursday will help TotalEnergies achieve its target of reducing its petroleum product sales by 30% by 2030 as part of the group's plan to cuts carbon emissions. The company has divested its service station networks in Italy, Switzerland and the UK since 2015.
At the same time, TotalEnergies plans to deploy charging points on major roadways and in large cities in Europe. Electric vehicles will charge more often at home and at work rather than in service stations, it says. It is also developing a European network of hydrogen stations for trucks in partnership with Air Liquide.
TotalEnergies shares initially rose as much as 2.6% in Paris before trading lower on a broader decline in energy stocks.
Couche-Tard will fund the acquisition with cash, existing credit facilities, a commercial paper program and a new term loan. 
The assets had an operating profit of about €455 million last year, the company said. Couche-Tard plans to conclude the purchase before the end of 2023, though it's subject to a consultation process with employee representatives. The convenience-store chain would then have a total a about 16,500 stores globally.
The service stations will retain the TotalEnergies brand as long as the company supplies the fuel, at least five years. The French company will keep its activities related to off-station electric-vehicle charging, hydrogen retail and wholesale fuel, as well as the AS 24 service-station network for trucks.
(Updates share price. An earlier version corrected an incorrect currency.)
More stories like this are available on bloomberg.com
©2023 Bloomberg L.P.
By Thomas Mulier , Francois de Beaupuy