North American Supply Projects FIDs: What is the long-term prospect of projects? Where do we see positive developments?
With the share of US LNG in the global supply mix slated to rise to more than 31% by 2029, up from 22% in 2023, the long-term prospect of projects in North America have come under increasing scrutiny, as have final investment decisions (FIDs) for new LNG projects.
In order to position the US and North American LNG industry at the heart of the global market by 2030, several projects with commercial momentum will need to take FID within the next couple of years. That also means working on a backlog of projects pursuing financial support and finding customers willing to sign long-term LNG contracts – even as the demand for LNG keeps the flow of approvals going. Another key consideration that will shape the future of LNG project approvals and FIDs is the commitment to decarbonisation and how critical it will be to the success of new projects.
Against such a dynamic backdrop, the North American Supply Projects FIDs webinar will dive into the outlook for LNG / natural gas supply projects over the next years, and will assess the projects best placed to be the next wave of FIDs. Our expert speakers from Bloomberg, Energy Transfer, Fluor and CLNG will also answer some of the most critical questions facing the industry.
Days
Hours
Minutes
Seconds
00

Days

00

Hours

00

Minutes

00

Seconds
Meet our experts speakers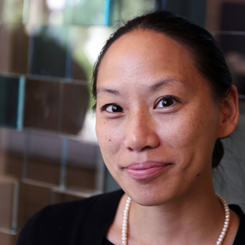 Ruth Liao
LNG Reporter
Bloomberg
Ruth Liao, an accomplished reporter at Bloomberg with a specific focus on LNG, became an integral part of the Bloomberg team in April 2023. Prior to her role at Bloomberg, Ruth served as the Editor for the Americas at Independent Commodity Intelligence Services (ICIS) for more than ten years. During her tenure at ICIS, she played a pivotal role in shaping market intelligence strategies.

With a wealth of experience spanning over a decade, Ruth has established herself as a seasoned professional in the energy sector. Before her time at ICIS, she honed her journalistic skills in Oregon, adding a regional perspective to her versatile background.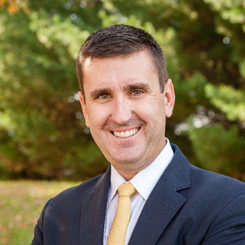 Charlie Riedl
Executive Director
CLNG
Charlie Riedl is the Executive Director for the Center for LNG (CLNG) and Vice President of the Natural Gas Supply Association (NGSA). CLNG is the top U.S. LNG trade association. Charlie manages the operations of CLNG and is responsible for member relations, media engagement, advocacy and government affairs activities. He leads efforts to advance the U.S. liquefied natural gas (LNG) industry's economic and environmental agenda with CLNG member companies, regulators, legislators and other key stakeholders. Charlie has been instrumental in leading the CLNG team to its recent successes, including securing modernized risk-based LNG safety regulation in PHMSA reauthorization legislation passed by Congress; long-term extension of non-FTA export authorizations through 2050.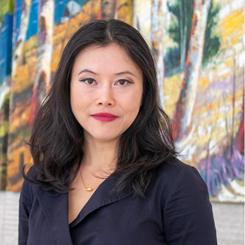 Amy Chen Davis
Vice President - Lake Charles LNG
Energy Transfer
Amy Chen Davis, the Vice President of LNG at Energy Transfer, is at the forefront of marketing initiatives for Lake Charles LNG. With a rich professional history, she played a pivotal role in marketing Mozambique LNG for seven years before joining Energy Transfer. Amy kickstarted her LNG career in Doha, Qatar, working for RasGas. Prior to her international ventures, she made significant contributions to BP and later Constellation in the realms of US gas trading and structuring. Holding an MBA from the University of Texas at Austin, Amy reflects a dedication to excellence and continuous advancement within the ever-evolving energy landscape.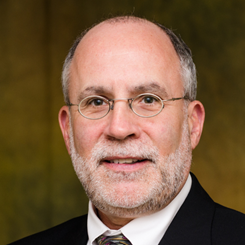 Steven Borsos
Vice President, LNG
Fluor
As Vice President of LNG, Steve provides techno-commercial leadership for Fluor's global LNG activities in onshore and offshore liquefaction and receiving terminals including technology, strategic planning, business development, proposals and projects. He has over 35 years of experience in hydrocarbon projects in roles including directorship, project management and process technology. Steve is a Registered Professional Engineer in the State of Texas, has a Bachelor of Science degree in Chemical Engineering from Northwestern University and has attended continuing education for executives in finance and accounting from Rice University. He is a member of the Gastech Conference Governing Body, a presenter at conferences, author of articles and papers.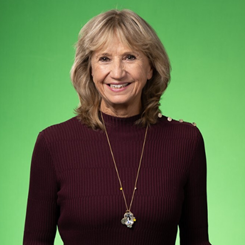 Pat Roberts
Managing Director
LNG-Worldwide Ltd
Since 2005 Pat has been the Managing Director of LNG Worldwide Ltd, a consulting company offering advice, support and training in all areas of the LNG commercial supply chain. Previous to that Pat has 24 years of experience with the Shell Group of companies both in oil and natural gas. Her direct experience in LNG is in the area of developing and implementing LNG strategies for new market entrants and companies seeking to strengthen partnerships with LNG producers. This includes working in all commercial areas across the LNG value chain. Her work has included working with governments, NOCs, IOCs and utilities and she has advised on structuring and optimising LNG supply portfolios. Coupled with her commercial experience is also a strong grounding in fundamental market analysis and strategic planning.
Key discussion points
Commercial Innovations
What commercial innovations are we seeing for structuring new projects?
Minimum Tenure
What is the minimum tenure for off takers that will still enable projects to be viable? 
Plausible Outlook
What do we see as a plausible outlook for FIDs in the next 12-24 months?
Growth Limits
What are the limits to growth in North America - with respect to EPC capacity, pipeline capacity and the commitment of long term off takers? 
Energy Transitions
To what extent are energy transitions in Europe and Asian markets influencing long term off takers? 
Decarbonisation
Will commitments to decarbonisation be a necessary component to new projects' success?
Are you interested in sponsoring a webinar? Get in touch with us to find out how