Creating the roadmap for sustainable energy in India and beyond
In the latest episode of Energy Connects Podcasts, Managing Editor Chiranjib Sengupta hosts Vandana Hari – founder of Vanda Insights, the Singapore-based provider of intelligence on the global energy markets.

They talk about the overwhelming response to the inaugural edition of India Energy Week that took place earlier this month in Bengaluru, and discuss India's role in developing new energy resources and its level-headed approach to the global energy transition.

Vandana outlines why balancing energy security with the needs of the energy transition will be crucial for nations such as India, and they also examine energy diversification projects, including in renewables and hydrogen.

They also delve into the emergent technologies that are helping transform the energy sector and the key challenges ahead for the industry.
Meet our expert guest speaker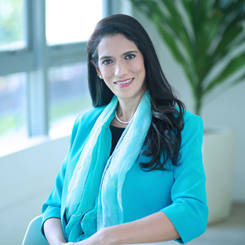 Vandana Hari
Founder
Vanda Insights