Balancing energy security and energy transition through ready-now solutions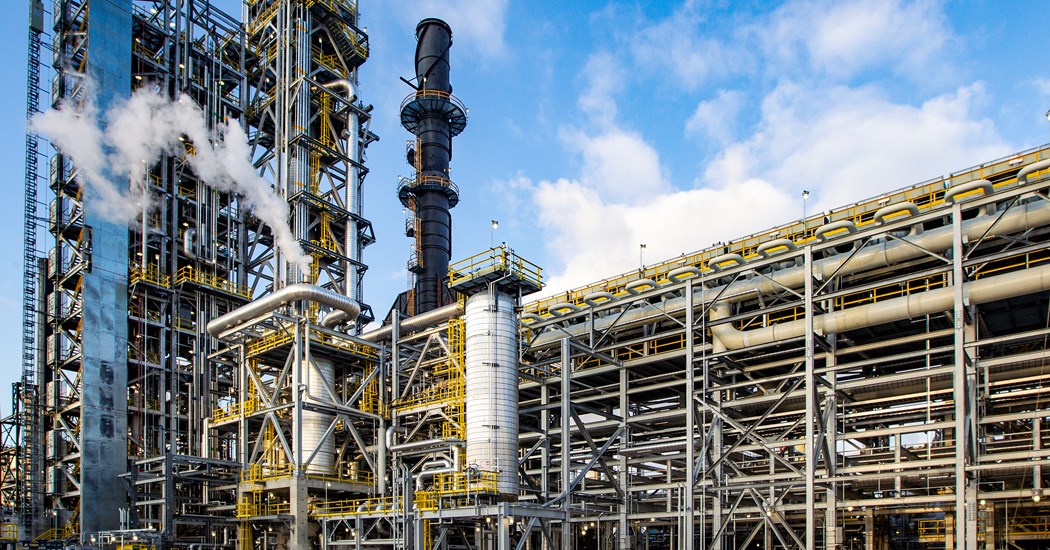 At this year's COP28 in the UAE, world and industry leaders will come together to address many aspects of a more sustainable future for our world. Among them will be a critical challenge faced by the global energy sector; the duality of decarbonisation alongside immediate and future energy security and supply.
It is estimated that energy now accounts for more than two-thirds of total greenhouse gas emissions globally[1]. The impact of these emissions is clear. In its latest report[2], the Intergovernmental Panel on Climate Change (IPCC) brings into sharp focus the losses and damages from global warming-related events such as flooding, extreme heat and droughts.
The report also highlights that actions towards decarbonisation now could result in the transformational change essential for a sustainable and equitable world.
The energy sector is central to achieving this vision, but transitioning to a supply of abundant, affordable clean energy is massive, and it is complicated. It cannot happen overnight.
Today's energy demand has been accelerated by the perfect storm of post-pandemic recovery, the fast-growth industrialization of developing nations, a growing population and an energy scramble in Europe and other parts of the world.
The sector must, therefore, continue to supply the power the world needs, and find increasingly more efficient ways of doing so, while simultaneously advancing new, environmentally preferable sources of energy at a commercial scale.
This can only be achieved with intensive support from the public sector through the right combination of policies, incentives and investments to drive progress. It also requires the private sector to create commercially viable, ready-now technologies that can help meet energy demand today, while simultaneously enabling a sustainable energy transition.
Digitalisation as the key to a more sustainable energy sector
Until recently, the benefits of Industry 4.0 to the energy sector were predominantly discussed in the context of yield optimization and cost reduction through digitalisation.
There is, however, also a close synergy between digitalisation and sustainability. Connected, digitalized operations represent a ready-now solution that can unmask hidden efficiency wins, set ambitious yet achievable energy savings targets and report on performance.
Consequently, the energy sector, which has historically been heavily reliant on manual, analogue processes, must now accelerate its digitalization journey under a strategy of not only productivity and cost optimization, but also of emissions and energy management.
Getting to grips with emissions
Technologies to manage planned and fugitive emissions represent another ready-now opportunity for the energy sector's climate roadmap. Today, workers typically use handheld thermal cameras to examine equipment during periodic inspections. Although effective at detecting leaks in the moment, periodic checks offer no guarantee that leaks won't occur between scheduled inspections, and they cannot tell you when or how the leak started.
By combining monitoring and quantification technologies and presenting this through a real-time interface, industrial companies can more easily set benchmarks for greenhouse gas emissions, rapidly detect and mitigate leaks before they occur, and report out on these successes.
The role of SAF in decarbonizing aviation
Aviation may only represent around 3% of greenhouse gas emissions globally, but it is a hard-to-abate sector and one for which demand continues to grow. The energy sector has an important role to play, and all eyes are on Sustainable Aviation Fuel (SAF) as an enabler of a more efficient aerospace industry.
SAF is not a new technology, but widespread adoption has been tempered by challenges including feedstock availability and capital investment requirements.
To tackle this, Honeywell is opening new feedstock pathways for producers, leveraging everything from ethanol to CO2 alongside traditional fats, oils and greases, to make large scale SAF production more achievable. Alongside this, advanced, flexible catalysts are opening the possibility of co-processing SAF using existing refining assets, representing a fast, lower-cost route to SAF production at today's blend requirements. This represents a ready-now bridge solution towards the scaling up of dedicated refining solutions capable of meeting future demand.
Scaling carbon capture and hydrogen production
Carbon capture deployment is accelerating rapidly, and we see huge potential for these capabilities in the coming years. Modular carbon capture technologies are now enabling producers to right-size the technology based on specific requirements and benefit from off-site fabrication with minimal operational impact and clear, predictable outlay. As carbon capture continues to accelerate, it is also paving the way for blue hydrogen as an important and viable bridge technology for the sector over the coming decade as it transitions towards a green hydrogen economy in the future.
These are just some of the ready-now technologies that can help balance the duality of supply and sustainability advancement in the energy sector today. The Middle East's energy companies are well positioned to capitalise on these technologies.
They have the domain knowledge and ambition to deploy them at scale, in partnership with established international technology providers that are embedded in the region's energy industry. They also have the support of a public sector that has placed technology and innovation at the heart of its economic and environmental roadmaps.
There is no one silver bullet that represents the future of our energy supply. Energy companies will continue to meet the world's power requirements, but the mechanisms for how they do it are evolving dramatically. It is through global platforms such as COP28 that the energy sector can demonstrate leadership in this evolution, and ensure it happens as quickly, sustainably and equitably as possible.
[1] IEA, Greenhouse Gas Emissions from Energy Data Explorer, IEA, Paris, 2021
[2] IPCC, Urgent climate action can secure a liveable future for all, March 2023
KEEPING THE ENERGY INDUSTRY CONNECTED
Subscribe to our newsletter and get the best of Energy Connects directly to your inbox each week.
By subscribing, you agree to the processing of your personal data by dmg events as described in the Privacy Policy.