Localisation, circularity and technology: the three key factors of a sustainable energy market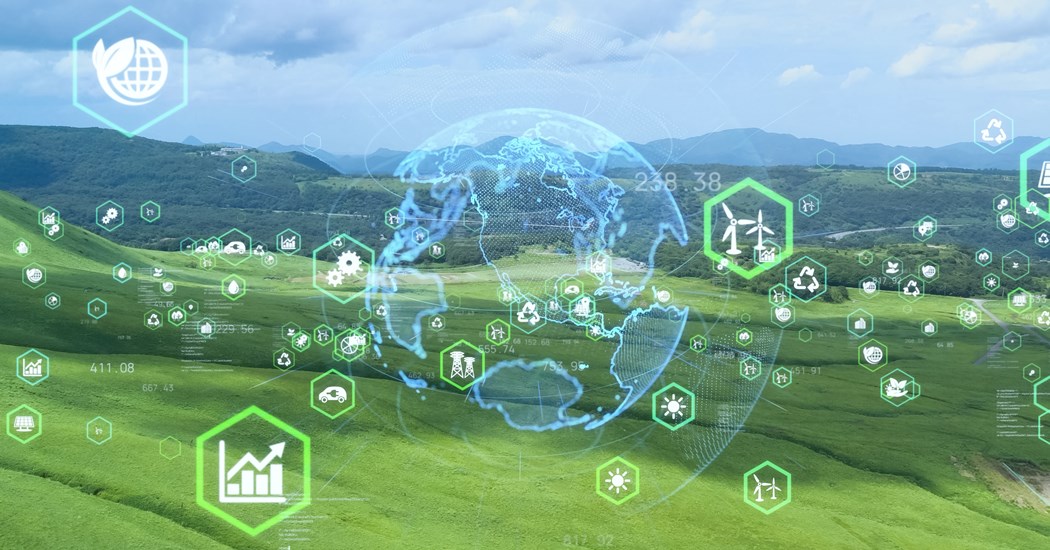 The global energy industry is no stranger to uncertainty and the challenges we face today have arguably never been greater.  
The transition to net zero requires companies to adapt rapidly to demands for clean, affordable energy. Our operations are rightly expected to be sustainable and in tune with environmental, social and corporate governance (ESG) metrics. Tomorrow's world promises more turbulence as operating companies seek to build effective strategies around new technologies, such as artificial intelligence.  
Amid the complexities of a fast-changing energy landscape, we must strive to deliver the best possible service and value. But complex challenges do not necessarily demand complicated answers.  
Simplicity is a skill, not just a value, and companies such as EthosEnergy are using this approach as an integrated services partner to deploy effective engineering solutions and remove complication - by harnessing the power of localisation, safely extending the life cycle of assets and always keeping people at the heart of operations.
Sustainability and the circular economy 
The move to net zero demands more than a global shift to renewable energy. Technologies must also be manufactured and managed during their life cycle in the most environmental, economic and sustainable ways. According to the latest Circularity Gap Report, a global circular economy will allow us to meet society's needs with only 70 per cent of the materials we now extract and use, moving human activity back within the safe production limits of the planet. 
Yet, we appear to be moving in the opposite direction. A rise in material extraction means the global economy is now just 7.2 per cent circular, worse than five years ago when the rate of recycling materials back into the global economy stood at 9.1 per cent. It is clear that we have much work to do. 
For many companies, this will require a fundamental shift in their business model, from a throwaway culture of take-make-dispose - which feeds the cycle of production - to one of use and reuse. Understanding that we should seek, wherever possible, to maintain components, and thereby extend the life cycle of assets, will lead to reductions in materials extraction, pollution and the release of damaging greenhouse gases that fuel the climate crisis. 
Proprietary technologies developed by EthosEnergy are addressing this need. These include EcoView, the industry's first Life Cycle Assessment solution for gas turbine rotors that enables full visibility of environmental impact and a quantifiable reduction in CO2 emissions. And our rotor life extension programme is keeping our customers' assets operational for longer while meeting the industry's rigorous safety standards - ultimately making Maintenance Smarter, reducing the of out-of-service frequency and costly replacements.  
Localisation, localisation, localisation  
The World Humanitarian Summit in 2016 recognised the need for localisation in the humanitarian system. The message to NGOs was to reinforce, rather than replace, national and local systems. In other words, to empower those in situ with the support and funding to tackle projects. 
The message is equally pertinent to the global energy industry where international companies such as EthosEnergy seek to maximise local value in the regions they operate.  
In the Middle East, our existing and upcoming bases place us close to the action for customers, suppliers and operations. From a localisation perspective, it means our finger is on the pulse of regions across the world, helping us to see the bigger picture and identify challenges and opportunities through an industry-wide lens. 
At the core of our expansion in Kazakhstan, for example, is a valued partnership with KTR and a workforce drawn entirely from the region. Together, we provide a range of maintenance and repair solutions on-site and from our service centre for critical rotating equipment.  
We're also combining the localisation ethos with proprietary technology to provide customers with the simplest, most effective solutions. This approach means harnessing our experience of operating globally and applying that knowledge, that experience, to individual projects with a laser focus.  
Understanding how projects are executed, how customers operate and understanding that being adaptable - that each project is unique - can give companies an edge over competitors. By approaching every project, regardless of size, with the same rigour and attention to detail, we can be certain of delivering the best possible service. 
The human factor 
There is much debate about the next industrial revolution and the greater role of technology - such as artificial intelligence (AI) - in the workplace. There is understandable anxiety over the extent to which technology might replace humans. A recent report by Goldman Sachs suggested that AI could replace 300 million full-time jobs. 
It could be argued that technological advances such as the Internet of Things and big data has shifted the focus away from the human factor but there is growing awareness of the need to add human, environmental and social aspects back into the equation such that the new paradigms are now shifting to the Industry 5.0 concepts.  
So we must not lose sight of the vital contribution that all of us, as people, make to industrial endeavour even in the new digital era. After all, a company, no matter its size, is only the sum of its parts. People - not technology alone - make companies. 
Which is not to say that we should not harness technology to enhance efficiencies, processes and overall innovation. Only that we must aim higher. In the energy sector, that means considering the role and the contribution of our industry to society - to enhance and protect the wellbeing of our workers and to deliver the best possible outcomes for customers - while respecting our planet and its resources. 
The global energy sector faces unprecedented challenges. Businesses must be positioned to respond faster and smarter to the risks they face. But we are stronger together. As the energy transition presents further complexity and uncertainty for businesses, the need to simplify operations wherever possible becomes even more attractive. In the context of assets, this means harnessing the human factor, in tandem with technology, to foster a culture of innovation that strives to limit waste, resolve complications and ultimately reduce costs for energy operators. 
KEEPING THE ENERGY INDUSTRY CONNECTED
Subscribe to our newsletter and get the best of Energy Connects directly to your inbox each week.
By subscribing, you agree to the processing of your personal data by dmg events as described in the Privacy Policy.