Water is our most precious resource – here's how we are protecting it
May 22, 2023 by Energy Connects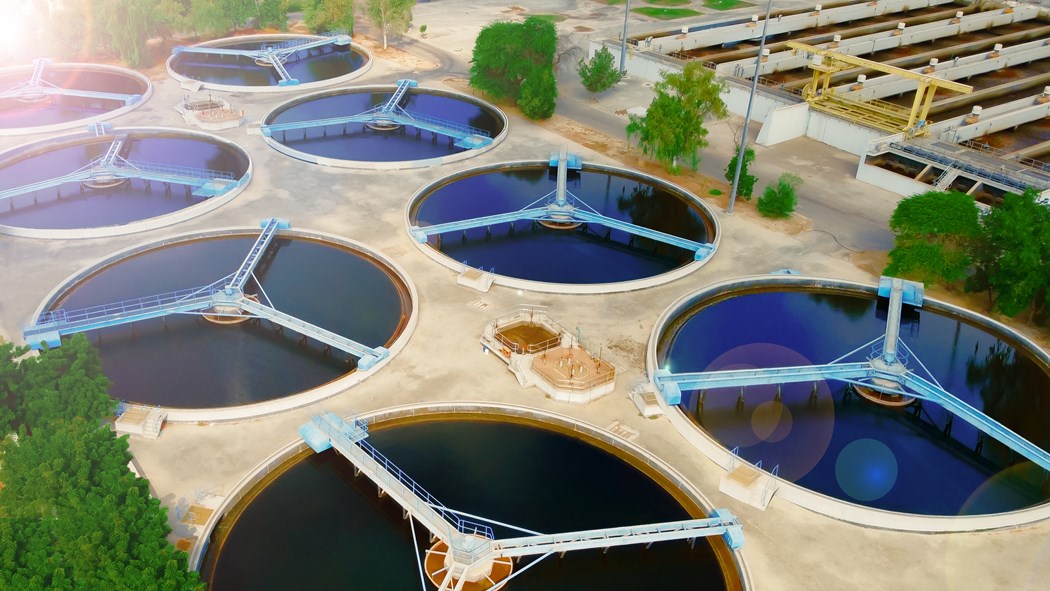 Water is one of the most precious natural resources we have. Less than 3% of the world's water is fresh, out of which 2.5% is frozen in the Antarctica, Arctic and glaciers. Considering its importance, we must do everything we can to protect what is available for our use, especially if we take into consideration the fact that globally we are polluting water at a faster rate than the nature can cleanse and purify it in rivers and lakes.
The World Resources Institute has conducted an assessment to determine the anticipated levels of water stress in 167 countries by the year 2040, considering present projections. The findings reveal that among the 33 countries projected to experience the most severe consequences of water stress in 2040, 14 of them are located in the Middle East.
Our region already faces significant water-related challenges, and it is projected to remain the most water-insecure region in the world due to heavy reliance on desalinated seawater and groundwater resources. The importance of sustainable water solutions for the UAE and region cannot be understated.
As we launch Sustainable Water Solutions Holding Company (SWS Holding), we are creating and implementing sustainable water solutions to enable the circular economy.
The United Nations has set a goal of achieving universal access to safe and affordable water by 2030 as part of its Sustainable Development Goals (SDGs). Achieving this requires significant capital, cutting-edge technology, and innovation, that advance water circularity.
To support this goal, we are expanding our focus from wastewater to all types of water, including potable, irrigation, storm, and wastewater. This shift in focus allows us to develop more resilient water management strategies that consider the complex and dynamic nature of water resources.
As we embark on this exciting new journey, we plan to collaborate with industry leaders to identify and implement innovative solutions that will support sustainable water management goals. By partnering with others in the industry, including participating in prestigious events such as the COP28, we can leverage the collective knowledge and expertise of the sector to drive progress and advance the cause of sustainable water management.
The water-food-energy nexus is intrinsically linked, and actions affecting one sector have a significant impact on the others, posing a threat to the SDGs. As water becomes scarcer, the SDGs, notably on hunger, sustainability, and the environment, are severely restricted.
According to the World Bank, 70% of freshwater is used for agriculture, and any reduction in water availability can have dire consequences for crop yields and food production. Furthermore, around 90% of global power generation is water-intensive, especially for thermal power plants that require water for cooling. Water scarcity in these areas can lead to reduced power generation and increased costs.
Everything comes back to water, and no resource is more vital to sustain. As part of ADQ, one of the region's largest holding companies with a broad portfolio of major enterprises, SWS is committed to exploring new technologies and approaches that support sustainable water management, including water reuse and recycling, and smart water networks. We believe that collaboration and partnerships are crucial to achieving our water management goals, and we are working closely with industry leaders, researchers, and stakeholders to identify and implement innovative solutions that support our efforts. This involves participating in research and development projects, sharing knowledge with others, and engaging with communities.
By embracing this shift and working collaboratively, we can develop more effective and sustainable water management strategies that support our mission of driving progress toward a sustainable future.
Our aim is not just to facilitate progress within the Emirate but also to establish ourselves as water champions of the UAE with global impact. By exporting our knowledge and expertise to other nations, we aspire to elevate sustainable water management practices across the globe. Let us unite in our pursuit of this mission, to safeguard one of humankind's most valuable natural resources and ensure we preserve it for future generations.