Taking stock of COP28, AspenTech CEO
Antonio Pietri, President, and CEO of Aspen Technology shares his insights on the road to COP28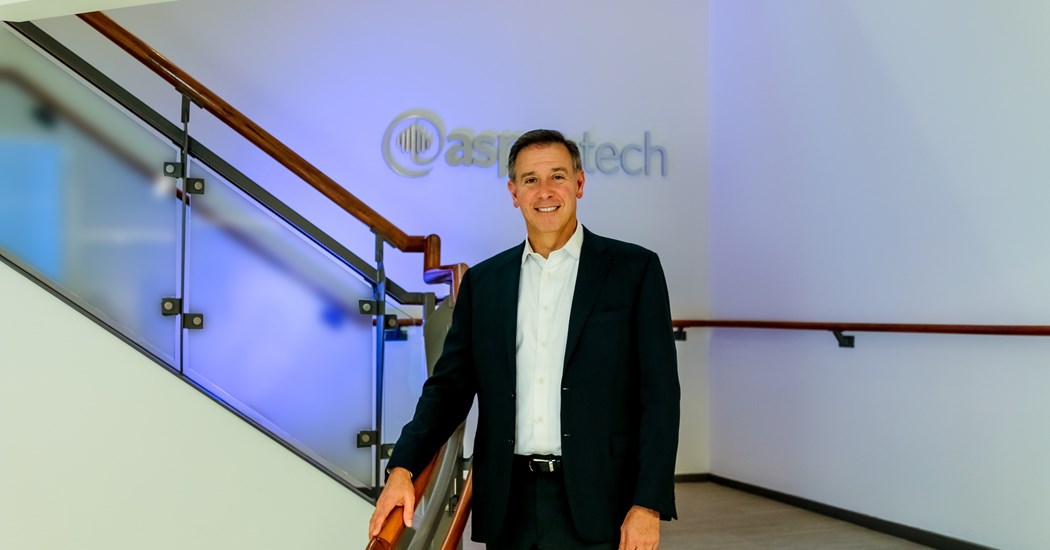 I have had the privilege to attend several of the energy industry's most important events in recent months. Most recently I travelled to CERAWeek in Houston before that to Egypt to attend COP27 and back to Egypt again in February to attend EGYPS.  All three summits had a common message, and it's worth noting the degree to which that message has continued to take root: asset-intensive industries will play a key role in driving the innovations which will ultimately lead the world into a sustainable future.
Though it is still months away, COP28 host nation the United Arab Emirates named Dr. Sultan Ahmed Al Jaber, the UAE Special Climate Envoy, and chief executive of the Abu Dhabi National Oil Company (ADNOC), as President-Designate of the summit. The decision was notable, and in his recent speech at CERAWeek in Houston Dr. Sultan was focused on having every company in the oil sector commit to the sustainability targets:
"Everyone in the industry needs to be aligned around the same goal. And we should stretch ourselves to go further and let's aim to achieve net-zero even earlier. Let's also scale up best practices and aim to reach net-zero methane emissions by 2030. We must electrify operations, equip facilities with carbon capture and storage, and use all available technologies to increase efficiency across the board."
That view was supported earlier this year by the IEA's flagship publication, Energy Technology Perspectives 2023, which offers a global overview of clean energy technology manufacturing and how the sector might evolve going forward. The report predicts that the world is on the cusp of a new industrial age, one which will be focused squarely on clean energy technology.
Worldwide, the IEA predicts the value of clean energy technologies will more than triple by 2030, to $650 billion. That growth will power an explosion in clean energy manufacturing jobs over the same period, from 6 million today to nearly 14 million.
In the Middle East, companies like ADNOC and ARAMCO are quickly becoming leaders in addressing carbon mitigation.
In recent months, ARAMCO partnered with AspenTech to introduce a unique modelling and optimization solution for Carbon Capture and Utilization (CCU) which will enable companies in asset-intensive industries to identify the most promising carbon capture and utilisation paths while also considering the economics, process design and operations constraints of such projects. ADNOC, meanwhile, recently began work on a project to inject captured CO2 into a saline aquifer.
Innovation like this, along with funding from Saudi Arabia and Abu Dhabi, could enable the region to provide carbon removal and storage solutions that reach well beyond the Middle East.
While the evidence points to the fact that the message from COP27 is being heard, more work will be needed if we hope to build a sustainable future.  
It's undoubtedly true that asset-intensive industries have taken significant action to become more sustainable in recent decades – by reducing emissions, increasing energy efficiency, and reducing waste – but those steps are the beginning of the journey, not the end.
In the months since COP27, many of the conversations I've had with customers and partners have come back to a core question – how can industrial companies meet increasing demands with a much lower carbon footprint and more efficient use of resources?
While there's no one-size-fits-all answer to that question, what is clear is that although the sustainability path they take will depend greatly on each organisation's unique capabilities and culture, digitalisation technology will play a critical role in that transformation.
Our customers have identified a number of strategies which can be implemented to help maximise efficiency, reduce emissions from existing assets and help industries adapt to a wider range of energy options. These approaches offer a pathway for companies to increase sustainability while maintaining profitability.
Companies need to start by understanding their initial position. Before beginning any emissions-reduction efforts, it is critical companies establish a baseline, which can be used to identify areas for potential action. That baseline can also inform situational awareness technology, which in turn offers operators and executives deep, granular insight across the breadth and depth of their operations, allowing them to make better, more informed decisions.
Many companies are looking to electrification as a pathway to address increasing energy demand while also meeting net-zero targets. While renewable sources, like wind and solar, are the fastest-growing sources of electricity around the globe, challenges still exist, due in large part to their variable output and the difficulty of matching supply and demand. Adding to those challenges, the proliferation of distributed energy resources (DERs), like solar panels on homes and businesses, means millions of consumers are now also producers of energy.
Going forward, digitalisation technology will play a key role in ensuring utilities can manage that complex system of energy generation and distribution. At AspenTech, we are combining industry-leading grid management solutions with our expertise in process modeling and operations to not only help utility operators solve today's challenges, but also to accelerate other alternative energy sources, like green hydrogen and ammonia projects, and offshore wind.
While it's true that new technologies hold great promise for sustainability, it is also critical for companies to extract efficiency and reduce emissions from existing systems. Energy efficiency measures, when combined with increased deployment of renewables, can have significant impact on emissions, making the technology indispensable for reaching net-zero targets. Digitalisation solutions like advanced process controls and digital twin modeling can help existing assets reach new levels of efficiency.
Digitalisation can also help companies avoid potentially costly environmental, health and safety risks. AI-driven maintenance solutions can help companies identify potential breakdowns before they happen, reducing the risk to workers, as well as helping to avoid emergency shutdowns which can lead to large emissions releases. Digital supply chain solutions, meanwhile, can help companies weather uncertainty in the supply of raw materials, while microgrids and other electrification solutions can ensure resilience in power supply while also allowing companies to optimize energy production and consumption.
As many companies explore new technology options - like carbon capture utilisation and storage (CCUS) or increasing circularity - in their efforts to reach sustainability goals, simulation and systems-level risk modeling are becoming critical tools to help evaluate different procession options and identify the most economically feasible solutions going forward. While technology will play a key role going forward, organisations must also devote energy to achieving organizational excellence by investing in talent, building training programs and establishing best practices to ensure they can attract and keep highly skilled workers.
With the start of COP28 more than nine months away, it may be tempting to think that the rarest of resources – time – is on our side. Just the opposite is true.
When it was dubbed the "implementation COP" last year, COP27 began to point the way forward for the world and offered some guideposts for how we can all come together to make the world a greener, more sustainable, place.
As we look ahead to COP28, it's time for that work to start.
KEEPING THE ENERGY INDUSTRY CONNECTED
Subscribe to our newsletter and get the best of Energy Connects directly to your inbox each week.
By subscribing, you agree to the processing of your personal data by dmg events as described in the Privacy Policy.