From subsurface to distribution: the significance of digital integration in oil and gas
May 15, 2023 by Energy Connects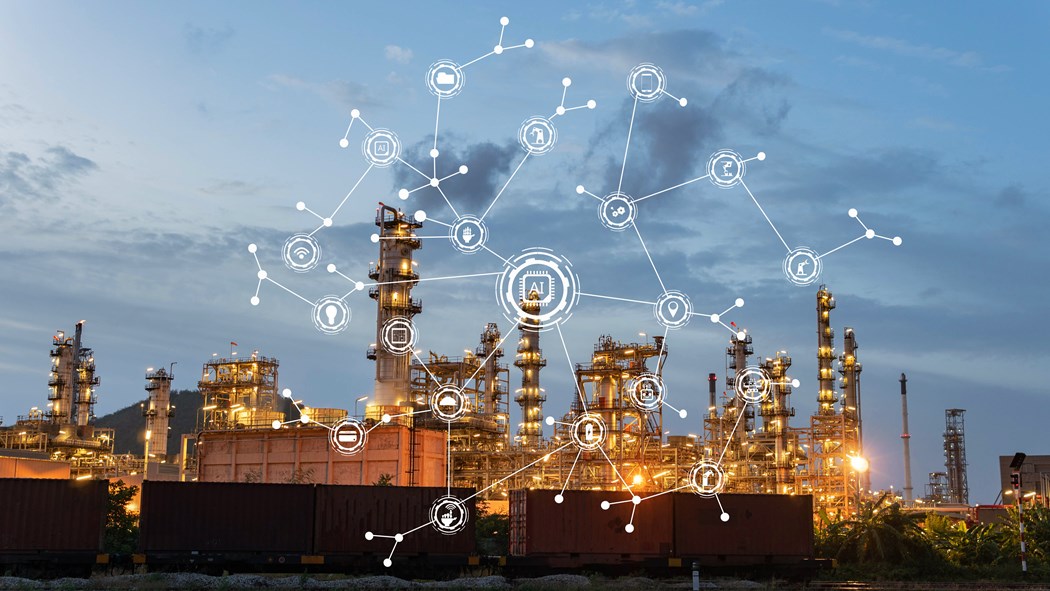 Digital transformation is rapidly reshaping the operations of oil and gas assets, as organisations adopt evolving technologies to improve productivity and reshape operations of their assets. The objectives of the Digital Transformation journey are improved productivity, increased efficiency, and cutting costs. At its core, digital transformation involves connecting the entire oil and gas operations cycle, from subsurface exploration to distribution.
The significance of data has always been well understood, particularly when dealing with uncertainties that arise from estimating oil and gas reserves to actual production and forecasting. However, what has been lacking is effectively deriving value from this data and unlocking opportunities through digital innovation.
For instance, a single drilling activity can generate terabytes of data daily, yet only a fraction of it is utilised in decision-making. This data can reveal valuable information about the reservoir formation and enable production forecasting, ultimately maximising the reservoir's potential. To achieve this, it's essential to ensure seamless data integration between various components in the upstream value chain, including subsurface data modeling, drilling, and production. Hence, the focus should not only be on data acquisition but also on developing workflows for easy integration and seamless data connectivity throughout the entire upstream organisation.
Connectivity across the value chain
The Digital Oilfields and Intelligent Operations Centers were established to facilitate connectivity across the value chain. The primary key performance indicators (KPIs) were the accuracy of data and speed of decision-making, revolving around the asset's reliability, safety, production optimisation, and overall sustainability.
It's crucial to recognise that every organisation has varying levels of digital maturity, and therefore requires a customised solution when embarking on the path of Digital Transformation (DX). Even within a single organisation, different assets may have different levels of digital adoption, making an initial assessment of the current digital readiness essential. Technology partners such as Emerson engage with operating companies at this stage to conduct a comprehensive digital maturity assessment. This process evaluates operational maturity across key domains, including reliability, energy and environmental sustainability, production, safety, and security. By combining operational, financial, and business data, the tool aligns digital transformation programs with the organisation's objectives to achieve maximum profitability.
The issue of maturing assets
The process of digitising data is ongoing, with new wells being drilled and additional measurements added as green fields mature into producing assets. As aging assets face challenges such as erosion, corrosion, and flow assurance resulting from declining pressures, more comprehensive well data becomes necessary to restore production optimisation and reduce well interventions. It's important that these measurements are added at low installation costs and with ease.
Emerson's portfolio of non-intrusive wireless devices enables smart sensing without the need for cabling and trenching (some of which are non-intrusive), with the required communication infrastructure brought in by Wireless HART. Emerson's smart well monitoring includes all the necessary measurements, starting from downhole pressure and temperature, surface pressures, process temperature, volumetric flow, localized erosion and corrosion, H2S gas detection, sand/solids detection, and wellhead vibration.
The wireless mesh network ensures continuous, uninterrupted, and seamless data streaming. Additionally, to ensure personnel safety in remote and hazardous assets, a location awareness solution can be added to the existing network, providing live location tracking.
Significant security challenges
The oil and gas industry's increasing connectivity presents significant security challenges, especially in terms of cybersecurity. Multiple surveys indicate that cybersecurity measures are not keeping pace with the speed of digitalisation. The ever-evolving nature of threats and their intentions pose a significant challenge, resulting in business risk. One effective way to tackle these threats is to integrate cybersecurity into the digital transformation strategy.
Initially, it is necessary to map the complete data flow across various assets, processing areas, control stations, and headquarters. Next, continuous assessment of security gaps should be conducted, followed by the development of networks capable of withstanding and deflecting attacks to ensure process safety. Assigning security goals to all stakeholders involved in operations and educating them on best practices and secure operations is also essential. Emerson provides cybersecurity services such as training, consultancy, and network design, which eliminate unnecessary interactions and access, introduce isolations in networks for critical operations, review logics, enhance their security, devise effective alarm management strategies, and utilise engineered solution.
To enhance understanding of upstream processes and their impact on midstream and downstream, organisations are turning to technologies such as Digital Twins. These customisable virtual platforms allow for real-time testing and infrastructure adjustments to be made before implementation. Emerson's Digital Twin integrates control and simulation capabilities for this purpose.
Managing big data
Beyond testing and simulation, Digital Twin has been rapidly adopted as a technology for faster decision-making. However, managing big data can pose challenges in terms of contextualization and distribution. To overcome this, existing data sources must first be integrated, validated, and cleaned for scalability and agility. The processed data must then be transformed into actionable information and distributed to the relevant stakeholders with authentication. This is often supported by data-driven platforms that utilise machine learning and AI for decision support, including predictive analytics for failure prediction and production rate forecasting. An Intelligent Analytics platform serves as a single point of convergence for data integration, workflows, and intelligent, agnostic platforms with enterprise-wide visualisation and relevant information distribution capabilities
To embark on a fruitful Digital Transformation journey, it is imperative to implement state-of-the-art technologies that align with the organisational readiness and long-term objectives.
 As every organisation has a distinctive path, the chosen technologies such as devices, communication infrastructure, integration and analytics platforms should be scalable, agile, and not confined to a specific vendor. Emerson provides a comprehensive ecosystem of such technologies, along with consultancy and training services, as a dedicated technology partner for the constantly evolving Digital Transformation journey.