Realising a net zero future: what investments do we need to decarbonise the energy sector?
Apr 25, 2023 by Energy Connects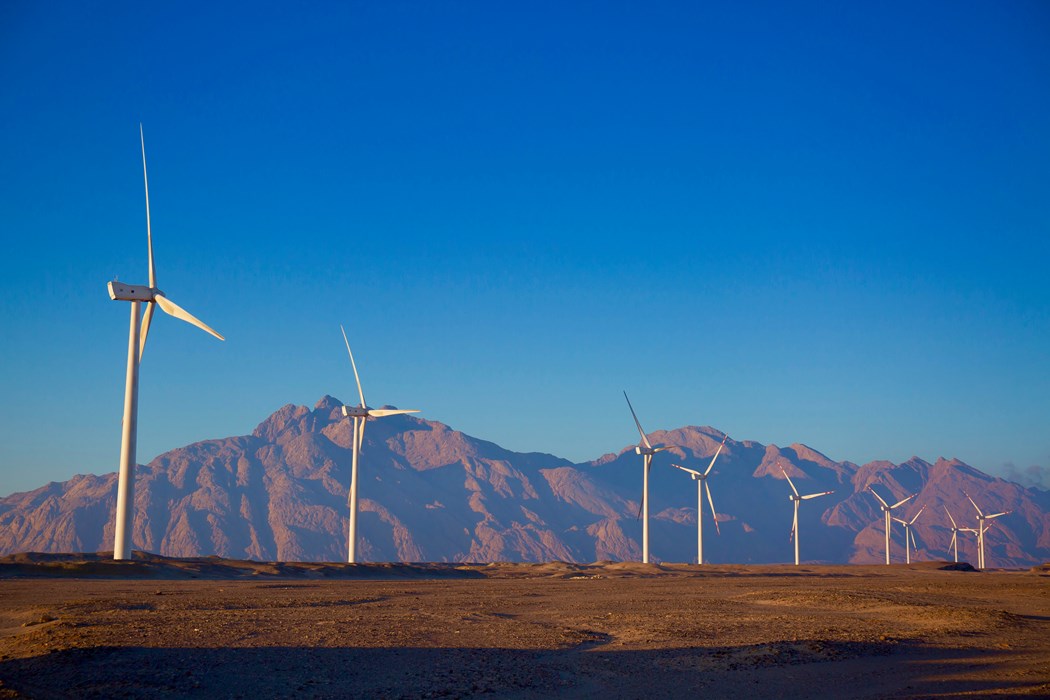 "Greenhouse gas emissions keep growing. Global temperatures keep rising. And our planet is fast approaching tipping points that will make climate chaos irreversible." These were the words of the United Nations Secretary-General, Antonio Guterres, at the most recent UN Climate Change Conference (UNFCCC), COP27. 
With the visible effects of climate change already around us, the urgency to reduce carbon emissions is intensifying worldwide. Governments increasingly seek the smartest, fastest, and most cost-effective path to transition to a decarbonised economy. But with fossil fuels still accounting for some 80% of global energy usage, more immediate action needs to be taken to transition to clean energy sources and drastically reduce the harmful greenhouse gas emissions produced on our planet. 
Committed to reaching net zero by 2050, over the last 15 years, the UAE has been advancing its renewable energy portfolio, investing more than $40 billion in clean energy. With plans to spend another $160 billion to realise a decarbonised economy in a little more than two decades, the UAE's leadership is keen on developing low-carbon energy technologies in the interest of ending its reliance on fossil fuels, economic diversification, and climate action. 
Many industries have demonstrated considerable progress toward decarbonisation, exemplifying innovation and solutions to address climate challenges. BEEAH, for example, is a waste-to-energy plant located in Sharjah. Its facility diverts over 300,000 tons of non-recyclable waste away from landfill every year, generating some 30 MW of clean energy and powering up to 28,000 homes. With the completion of this facility, Sharjah will also become the first zero-waste city in the Middle East.
Another example of decarbonisation in a hard-to-abate sector is Emirates Global Aluminium. In 2021, the aluminium manufacturer switched to hydrogen to support the reduction of its carbon footprint and recently invested in solar power generation capacity in Abu Dhabi to support its facilities. And in an industry considerably challenged by becoming greener, Etihad Airways launched its sustainability programme, under which the company is trailing new technologies to make its flights more energy efficient, including the use of sustainable alternative fuels (SAFs).
Accordingly, the global renewable energy market has mushroomed as the drive to reach net zero among governments and businesses intensifies, reaching a value of $880 billion just last year in 2021. Projected to grow at a CAGR of 8.4% by 2030, the market is expected to be worth close to $2 trillion. Still, considerable investments in clean energy infrastructure are needed to make a meaningful transition possible. 
Renewables, for example, must be produced at a grid scale, while the grid itself must become increasingly decentralised. Green hydrogen technology, particularly storage and transport solutions, must be developed. We need more green desalination plants, particularly in the Middle East, where climate change impacts water security. And, of course, we need myriad innovations to help businesses reduce their energy-related carbon footprints. 
At ENGIE, driven by our overriding strategy to support global economies by providing 80 GW by 2030, we aim to accelerate the infrastructure developments regarding renewable energy to support UAE's net-zero goals. Soon, key investment projects will likely include green hydrogen, E-Fuels cells, and localised energy-distributed systems. But irrespective of the project, as a responsible investor and provider of low-carbon solutions, we apply the highest standards of ESG throughout our project lifecycle approach. Accordingly, we evaluate all  new investment opportunities based on our 9 ESG assessment criteria.  This assessment ensures the minimum elements of carbon mitigation, carbon adaptation, biodiversity protection, wastewater management, stakeholder engagement, responsible procurement, health and safety, the social rights of the worker, air pollution, and the circular economy are evaluated early on to ensure impacts are minimized and to reiterate our purpose as ENGIE to reconcile economic performance with a positive impact on society and the environment.
Of course, these resonate in what is already identified as best practices in the UAE, whether through codes of practices, ESG mandate requirements at stock exchanges, or a company's sustainability commitments. At ENGIE, we work closely with businesses and governments across the region to support industry standards while accelerating the transition towards a carbon-neutral economy through reduced energy consumption and more environmentally friendly solutions. Our re-aligned roadmap in 2021 ensures that we will remain a leader in affordable, reliable, and sustainable transition, helping our customers achieve greater efficiency and better performance while advancing low carbon and renewable energy.