In Africa's biggest economy, natural gas is becoming a catalyst for industrialisation
May 25, 2022 by Energy Connects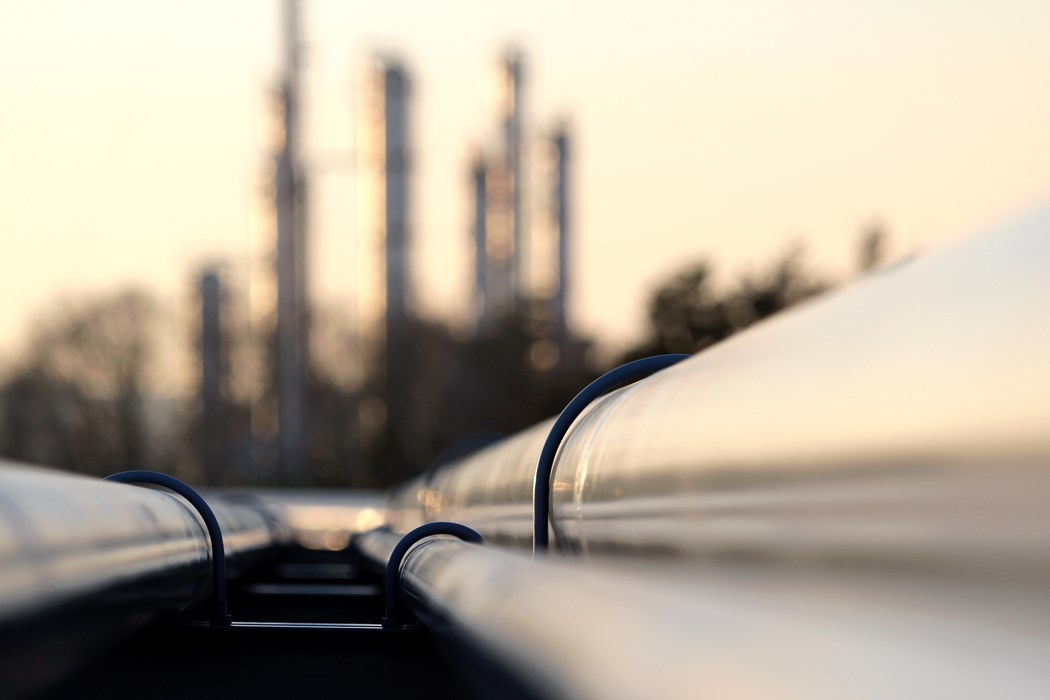 In Nigeria, unreliable power supply means that most companies rely on their own captive electricity, which has long deterred investments into manufacturing and industrial production. Based on various estimates, some 20 to 25 GW of power remains consumed off-grid in the country and is generated from imported diesel at four to five times the cost of on-grid electricity.
To monetise the country's 208.6 Tcf of gas reserves, the government embarked in 2021 on a Decade of Gas initiative that seeks to make gas available across the country in the form of piped gas, CNG, LPG, and LNG.
The move has been widely supported by the public and private sector and is gaining traction. Last month, a report by Hawilti showed that gas-to-industry volumes in Nigeria had more than doubled between 2015 and 2021 and stood at some 600 MMscf/d.
The rise of gas-to-industry in Nigeria
Nigeria has indeed witnessed increased gas adoption by its industrial sector, especially by multinationals that seek to decarbonise their footprint by cutting their reliance on diesel.
Nigerian industrials, especially big corporations in the fast-moving consumer goods (FMCG), agriculture and manufacturing sector, are the ones who have been particularly sensitive to carbon emissions.
"Most CNG customers in Nigeria are industrial groups seeking reliable power solutions and A1 clients who are sensitive to carbon emissions," said Pulak Sen, Managing Director at Powergas Africa. The company made an early bet on Nigeria's CNG industry and has invested US$100 million in the development and operations of five compression plants across the country.
The other segment of the market supported by Nigerian industries is piped natural gas (PNG). That market is typically developed by the private sector in joint-venture with state governments or via a franchise agreement with NNPC's subsidiary Nigerian Gas Marketing Co. (NGMC).
Gas distribution franchises and networks have emerged across several hubs in Nigeria including in the states of Lagos, Rivers, Ogun, Abia, and Oyo. The segment has proven attractive and is increasingly led by the Nigerian private sector.
Earlier this month, the Lagos Free Zone signed a contract with a new Nigerian venture, Optimera Energy, to develop a new gas distribution network within West Africa's leading industrial hub. The joint-venture gathers two leading independent gas producers, ND Western and First Hydrocarbon Nigeria (FHN), and one experienced gas distributor, Falcon Corporation.
"The Optimera Energy venture goes beyond just supplying gas as we will get involved in making sure that we build the necessary gas distribution infrastructure required by existing and future customers within the Lagos Free Zone," declared Eberechukwu Oji, CEO at ND Western.
The project is expected to require some US$20-25 million, with uninterrupted deliveries of piped gas expected to start in the free zone in 2024. Initial capacity will be set at 5 MMscf/d before being gradually increased to 40 MMscf/d as demand in the zone picks up.
A significant growth potential
Since the start of 2022, soaring global commodity prices have further put pressure on Nigerian manufacturers that still heavily rely on imported diesel. Diesel prices more than doubled in the span of a few weeks, leaving many factories with no other choices but to put operations on hold for a while.
"We estimate that there remains about 30 million litres of diesel to be displaced amongst Nigerian industries alone," Pulak Sen added, pointing to the tremendous potential for Nigeria to further switch from diesel to gas.
While inefficiencies and challenges remain across the value-chain, several projects are being developed by the private sector to ensure domestic gas supplies. They are all adopting small-scale and modular approaches that focus on monetizing associated gas from operators in the Niger Delta. In doing so, gas projects in Nigeria are both helping to improve the carbon footprint of the country's oil and gas sector while offering logistics companies and manufacturers solutions to cut costs by decarbonising their operations.