Russia-Ukraine conflict will continue to pressure commodity markets
Jun 09, 2022 by Energy Connects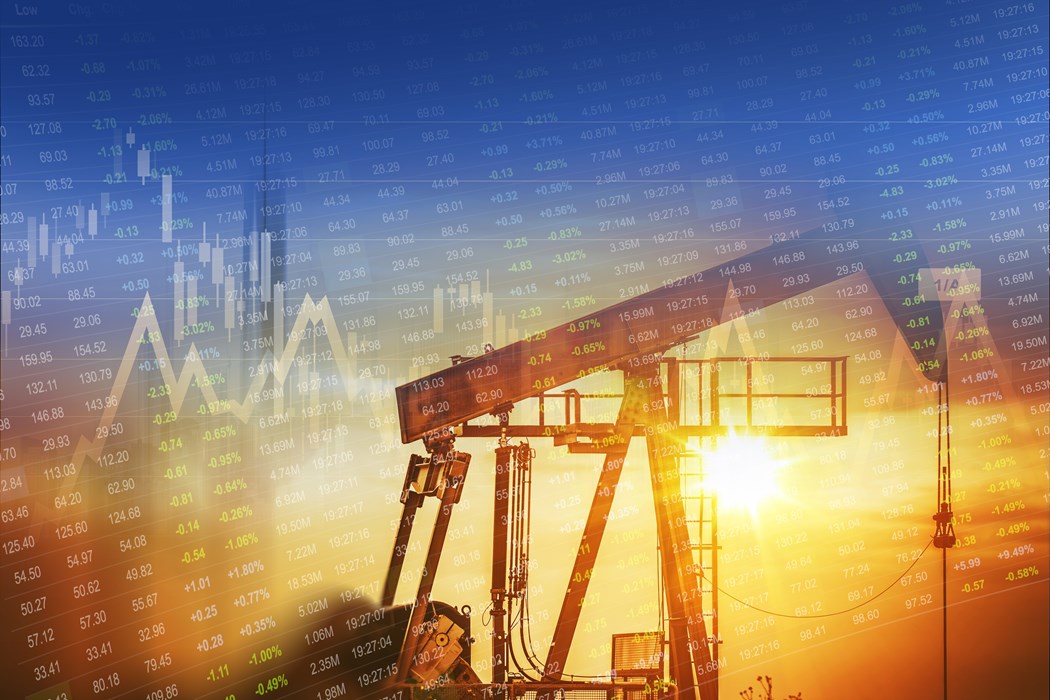 Surging commodity prices on the back of the Russia-Ukraine conflict are pushing up food price inflation in Middle East and North African (MENA) economies and could pose risks to existing sociopolitical dynamics. Egypt, Jordan, Lebanon, Morocco, and Tunisia will be among the hardest hit by economic spillovers from the conflict since their net food and energy imports account for between 4.0 percent and 17 percent of their GDP and they source a large part of their cereal supply from Russia and Ukraine.
The current disruption of key food imports from Ukraine and Russia is threatening supplies and affordability to MENA countries that are net importers of staple food commodities, such as wheat. We believe rising food and energy prices and supply insecurities, alongside high youth unemployment in these countries, could lead to higher income inequality and pose risks to existing socio-political dynamics. Temporary fiscal measures to soften the blow to consumers and producers and prevent social discontent will put pressure on post-pandemic fiscal consolidation.
The Russia-Ukraine conflict will likely continue to pressure food and energy markets given Russia's pivotal role in energy supply and both countries' significant contribution to global agricultural exports. Russia and Ukraine together account for over 25 percent of global wheat exports, and almost 15 percent of corn. Russia and Belarus are also important producers of fertilizers.
The conflict has triggered steep increases in commodity prices because both countries are major exporters of many key commodities. Energy markets are hard hit, given Russia's pivotal role in the global energy supply, with Brent oil price up by 50 per cent this year. Food markets are also among the most affected, as Russia and Ukraine together account for almost 60 per cent of global exports of sunflower oil, over 25 per cent of wheat, and almost 15 per cent of corn. Russia and Belarus are also important producers of fertilizers. Consequently, prices for cereals have surged following the start of the conflict. We are also seeing other countries imposing controls on food exports to protect domestic consumers, such as the Indian government's recent decision to restrict exports of wheat following a drought. Such developments are adding to food price pressures.
We found five economies in the MENA region— Egypt, Jordan, Lebanon, Morocco, and Tunisia are among the heaviest affected. These economies depend significantly on imports of food or energy, or both. Lebanon and Jordan are the most exposed, spending more than 10 percent of GDP on energy and food imports. Morocco, despite being a net food exporter, is still vulnerable to ongoing developments in food markets given its high reliance on imports of cereals. Egypt has recently become a gas exporter but is potentially highly vulnerable to rising food prices. That said, the situation differs between countries—for example, Jordan's switch to long-term gas contracts will provide some protection from rising energy prices. In addition to that, most MENA economies have prepared strategic wheat reserves to protect themselves from the possible food-supply disruptions. Nevertheless, the region's food and energy markets are likely to come under pressure, especially if conflict drags on.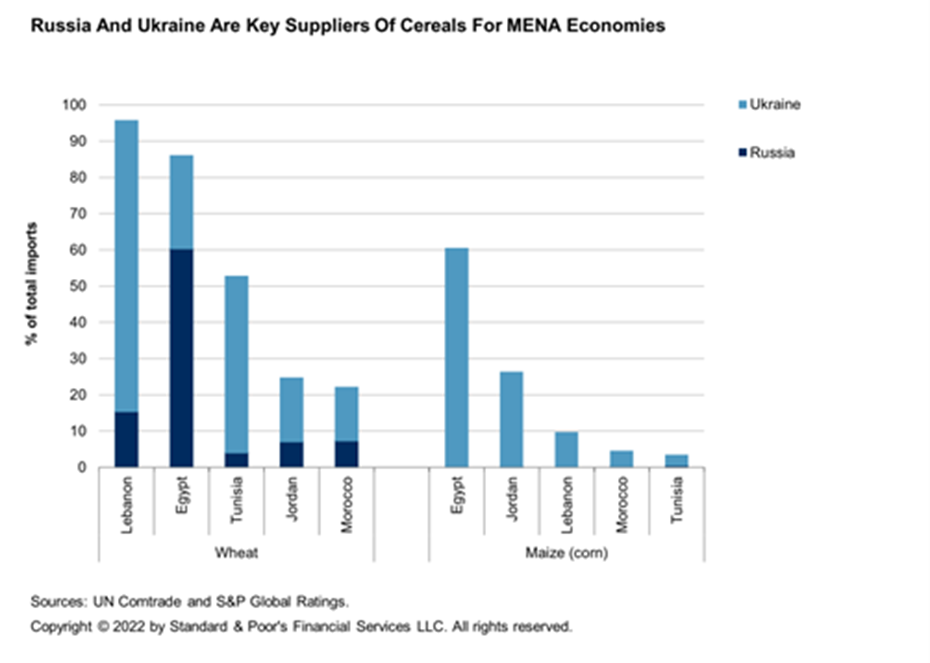 In the MENA region, strong rises in food prices hit households' real incomes hard because of the high weight of food as a proportion of consumer spending. In some cases, sharp price increases may also lead to food shortages given the higher risk of food insecurity in MENA compared to developed economies, although it is lower than in many other emerging economies. Increasing food prices could also exacerbate income inequalities in MENA economies, sparking social discontent.  Aggravating this situation, poorer households' consumption baskets are more skewed toward cereals and cereal products, which are heavily affected by the Russia-Ukraine conflict. In Jordan, for instance, cereals account for 14 percent of the total food budget among poorer households, while among high-income households they account for around 7 percent because richer households consume more meat and dairy products. Household surveys from the MENA economies also suggest that the poorest households, residing in rural areas, may actually spend more on food in absolute terms compared to city dwellers because food may be costlier in the provinces.
Given the risk of rising social tensions triggered by soaring food prices, we expect MENA governments will try to cushion the blow to the population and at least partially cover the cost of higher prices. Many measures have been already announced. A protracted Russia-Ukraine conflict that kept food prices elevated over the medium term bears a risk of worsening the fiscal dynamics of MENA commodity importers.