Squaring the circle on global energy sustainability advances
Dec 12, 2022 by Energy Connects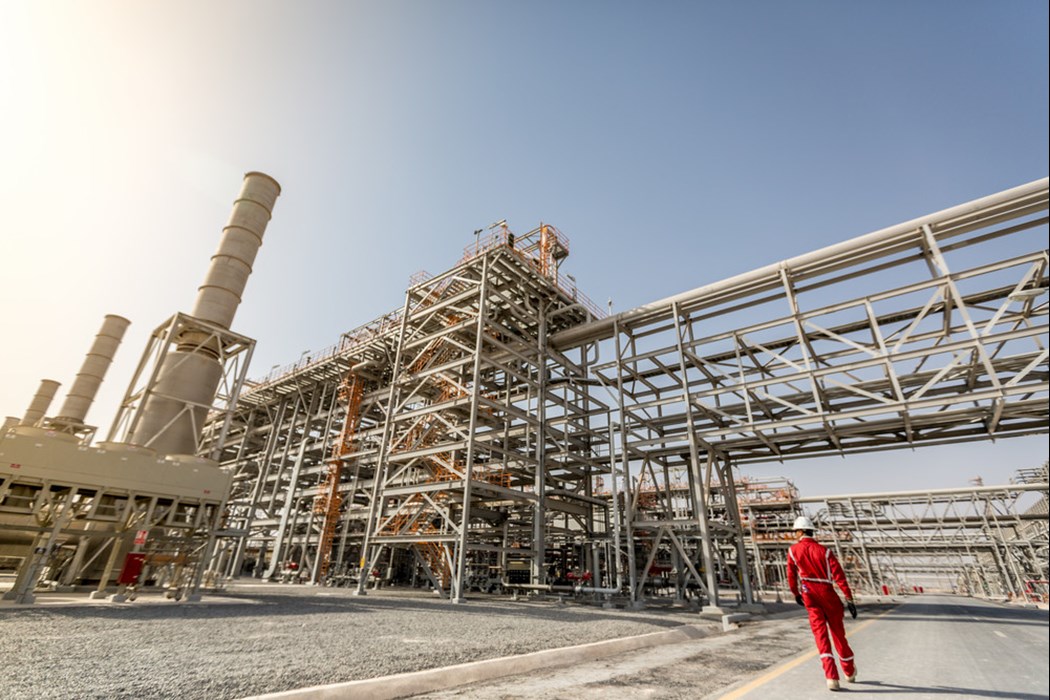 As Oman's leading oil and gas company, it is incumbent on Petroleum Development Oman (PDO) to play a significant role in the country's sustainable development. Since our inception 85 years ago, our primary objective has been, and remains, to generate value and cashflow for the Sultanate and our shareholders through hydrocarbon development.
In the face of mounting climate change realities, we are also addressing the sustainability of our business to ensure its longevity in a low-carbon world. Just like operators across the world, we face the question: how do we provide sustainable energy whilst protecting the planet? This is our biggest challenge, but it can be done.
Indeed, by capitalising on our existing strengths and collaboration with key partners, PDO will fulfil its role in achieving the Energy Transition objectives of Oman. We have refreshed our strategy with a Decarbonisation Roadmap, which will enable us to meet the increasing demand for low-carbon energy while improving the resilience of our core oil and gas portfolio.
In essence, this roadmap gives us line of sight to achieve our ambition of net-zero Oil and Gas operations by 2050 with an interim step to halve emissions by 2030. This entails investment in all forms of energy efficiency, flaring reduction, methane emissions reduction and a shift to renewable power consumption.
We have identified around 150 such opportunities, including two combined cycle gas turbines, increasing our solar and wind power generation capacity, compressor/pump revamps and a methane leak detection and repair (LDAR) programme.
It also requires maturing new technologies for carbon capture, usage and storage, moves to delink steam and power generation, decommissioning some of our cogeneration units and other energy conservation and efficiency measures.
We are actively incorporating renewable energy into our operations with an ambition to reach 50% renewable power consumption by 2030 through additional solar and wind projects in Oman. This expands on our current 10% renewable capacity from the landmark solar scheme at Amin, a 100-megawatt Independent Power Producer (IPP) project which provides energy for our Interior activities.
Such projects show the scale of our ambitions as we expand our energy portfolio, which also includes the Miraah CSP project to generate steam at Amal, solar car park schemes and solar- powered homes and offices.
At the same time, we must continue to meet the steep increase in gas demand as a bridge to a cleaner energy future, and our mega projects at Rabab Harweel and Yibal Khuff have boosted our production potential by more than 10 million cubic metres a day.
In addition to new gas development projects, we have a robust programme to reduce gas consumption (for power generation) and flaring, including an end to all routine gas flaring by 2027.
To entrench a hydrogen-based alternative to hydrocarbons, we are partnering in H2 supply and distribution projects in the Sultanate through the National Hydrogen Alliance, a strategic public-private collaboration.
Key opportunities include hydrogen blending into natural gas pipelines to reduce emissions, or as a substitute for natural gas boilers, heaters and furnaces with hydrogen fuel cells. We are investigating the use of produced water from our oil fields as feedstock to Hydrogen electrolysers, thus also removing the energy consumption for deep water disposal.
We expect to invest heavily in human capital and hardware to support Oman's journey. We see great opportunities to develop manufacturing and services within Oman. We believe our ICV drive to build a competitive domestic supply chain and the nurturing of Oman's R&D capabilities will help us to stay the course on our key priorities while effectively tackling the challenges and opportunities arising from the Energy Transition.
Naturally, this cannot be done in a silo and there have been positive discussions with many other companies and government agencies to explore mutual opportunities for partnership and investment in future projects.