Uniper has a decisive role to play in Europe's gas market
Aug 18, 2022 by Energy Connects
Ahead of Gastech 2022, Uniper outlines the reasons why natural gas will remain an indispensable raw material for a wide range of products in industrial manufacturing, in addition to its role as an energy source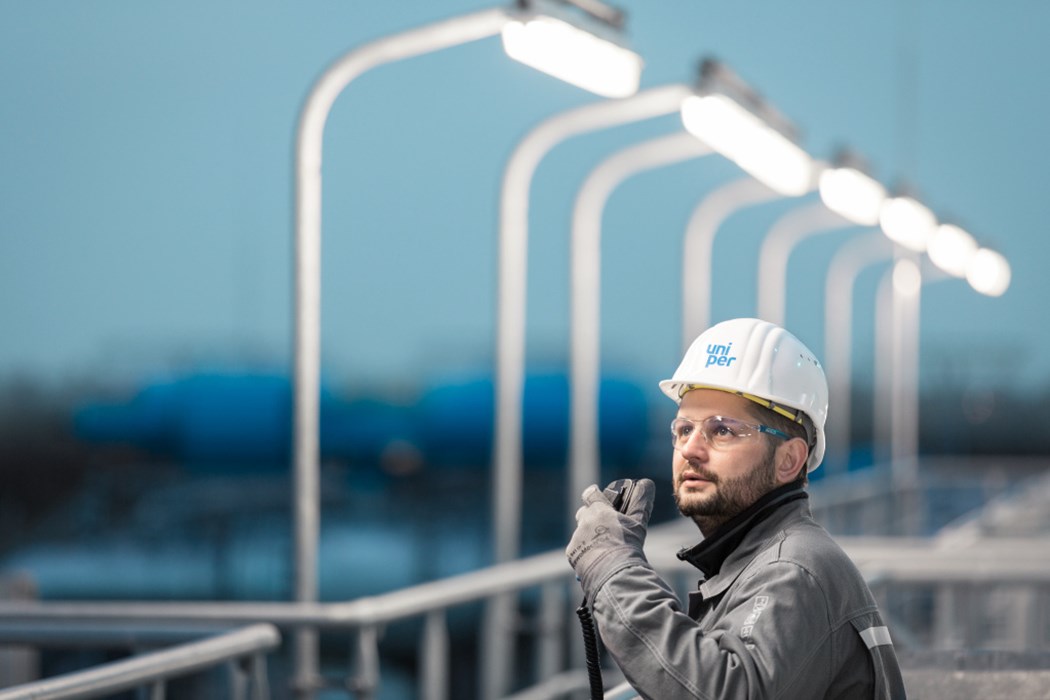 Germany and Europe are currently facing enormous tasks in the field of energy. The issue of security of supply, both for the private and the industrial sector, is more relevant than ever. If recent events have taught us anything, it's that a secure energy supply cannot be taken for granted.
At the same time, it has become even clearer that natural gas is and will remain an indispensable raw material for a wide range of products in industrial manufacturing, in addition to its role as an energy source.
Short and long-term answers
In the current situation we're in there are no easy answers. Nevertheless, short- and long-term energy issues are pressing. In the short term, we can only counter the current situation with a healthy dose of pragmatism. But what does that entail? We need to secure our energy supply more reliably and affordably.
In the case of gas, this means that we have to procure as much LNG as possible. Trading on the spot markets is therefore more important than ever in the short term. In parallel, we have to build up our infrastructure in the form of new LNG-terminals. Uniper is playing a decisive role in these projects with the construction of the LNG terminal in Wilhelmshaven.
At Uniper, we procure gas from various countries and regions around the world: from Norway, the Netherlands, Azerbaijan, the USA, Qatar, and others. We are also the largest operator of natural gas storage facilities in Germany, with a capacity of around 70 terawatt hours.
This corresponds to around one third of storage capacity in Germany and just under one tenth of Germany's annual gas demand. Uniper thus plays a decisive role in the German and European gas market.

Importance of decarbonisation
At the same time, we must not lose sight of our climate-protection targets. It has never been more important to decarbonise our portfolio, help customers on their decarbonisation journey and expand our renewables capacity.
At the start of Uniper in 2016, our CO2 emissions were around 44 million tons. Three years later, this figure had already been cut in half thanks to a consistent decarbonisation strategy, and we expect it to be halved again by 2030 at the latest. By 2035, we plan to be CO2 neutral in our energy generation in Europe.
In the medium and long term, therefore, the expansion of renewables in particular must speed up. In addition to the argument of climate protection through the possibility of producing hydrogen, renewables now also have the arguments of supply security and energy independence on their side.
Hydrogen hub
In order to ensure a rapid market ramp-up of hydrogen, Uniper believes that a technology-neutral entry into the hydrogen economy is essential. Uniper started working on green gases and hydrogen more than 10 years ago. This expertise helps us implement large-scale projects.
We are currently working on a hydrogen hub in northern Lower Saxony: at our natural gas storage facility in Krummhörn, we are testing the storage of green hydrogen on a commercial scale. Commissioning of the demonstration plant with a storage volume of up to 250,000 m³ of hydrogen is planned by 2024.
The proximity to Wilhelmshaven makes it possible to link up with the Uniper "Green Wilhelmshaven" project. There, Uniper is developing two facilities for green hydrogen at the same time as the LNG terminal. Firstly, an import terminal for ammonia is planned, which will be able to convert the ammonia into hydrogen.
Secondly, Uniper envisages a large-scale electrolysis plant in Wilhelmshaven with a capacity in the gigawatt range to produce green hydrogen. This way, we will establish the site as a green hydrogen hub that can meet around 15 percent of Germany's hydrogen demand by 2030.
The energy transition is a social, political, industrial and, in the end, a collective goal that we have to achieve together. At the beginning of such a significant transformation a great deal of inventiveness, technical innovation and know-how is required on a scale that a company alone can hardly provide.
Competent and innovative-thinking partners can therefore help develop new solutions. That is why Uniper works very closely with partners from the German industry, both to expand our own portfolio and in an advisory capacity where industrial companies are looking for ways to decarbonise.