The dash for gas fuels risks for European utilities and slows energy transition
Emerging risks are only partly mitigated by industry and government measures and currently higher earnings for some companies, writes Emmanuel Dubois-Pelerin, Managing Director of S&P Global Ratings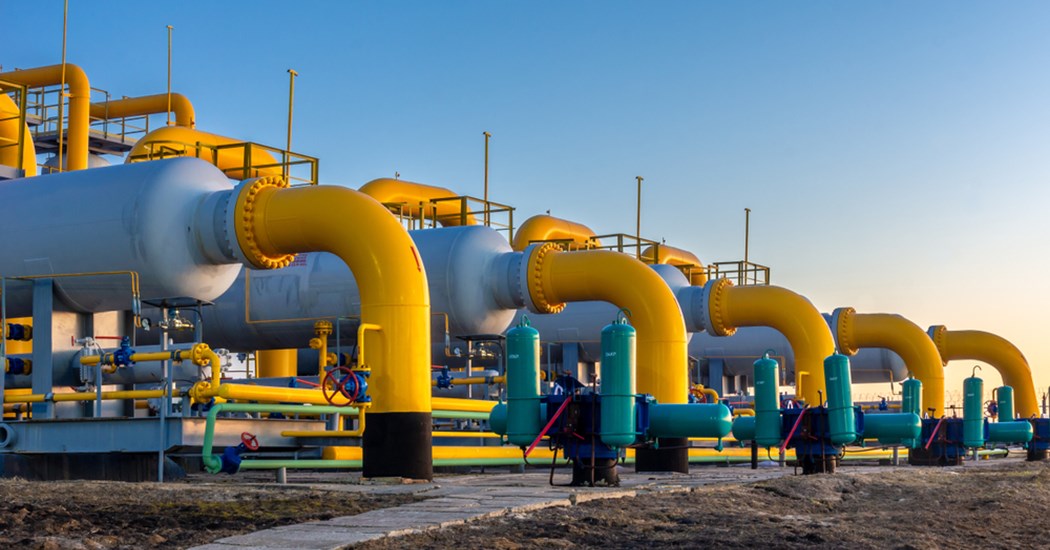 The continuing Russia-Ukraine conflict harbours risks to Western European power and gas utilities, stemming from the combination of physical supply and liquidity uncertainty, high and volatile energy prices, and government responses to protect affordability. These risks are only partly mitigated by industry and government measures and currently higher earnings for some issuers stemming from high power prices.
For decades but no longer, Gazprom reliably was Europe's largest supplier of gas, being Russia's monopoly exporter for piped gas. In 2021, Russia's 155 billion cubic meter (bcm) exports to Europe (140 bcm by Gazprom alone) covered about one-third of demand, followed by Norway at about one quarter.
These exports are particularly critical to Italy and Central and Eastern Europe because these markets lack significant connections to large unused liquefied natural gas (LNG) regasification capacities in the U.K. and Spain (combined, these exceed half of Gazprom's 2021 exports to Europe).
New pattern of risks
Four months ago, few could imagine how European supplies could hold up without Gazprom gas; now, mainly due to higher LNG imports – now Europe's single-largest source of supply – and lower demand, risks are much lower and have shifted to the latter part of the crucial 2022-2023 winter.
The early-March European gas price spike that, as in December, provoked considerable margin calls proved temporary, but in August prices are now reaching new records, and many importers have taken measures to somewhat mitigate impacts of future price swings.
Additionally, the limited physical damage to Ukraine's gas transport infrastructure means supply risk is essentially a geopolitical matter, as illustrated by e.g. EU sanctions, Russia's countersanctions, its March 31 decree mandating payments in Russian rubles and its 80%-reduction of flows through the key Russia-Germany seapipe Nordstream 1.
As a result, EU gas storage has been steadily catching up through August (to 75% as of August 15), making REPowerEU's November 1, 80% fullness objective within reach by early September, if at a high cost on global LNG markets.
However, Gazprom's continued low flows and a pickup in APAC LNG demand raise concerns about Europe's physical supply vulnerability this winter (November to April demand typically accounts for almost two-thirds of the annual total) and specifically in first-quarter 2023, or earlier in the case of a harsh winter. In all scenarios the supply-demand equation is very tight, and prices are likely to remain very high and volatile.
Governmental contingency plans
As governments aid the industry to meet potential gas supply shortfalls, they have demonstrated unusually prompt and effective responses and willingness to support the reliability of energy market functioning until next winter, which is credit-supportive for the sector.
While an increase in physical supply over the next few quarters would be credit positive, most European governments, to preserve affordability for residential and small business consumers, have enacted measures that we consider to be credit negative for some of the issuers we rate.
Aside from this difficult moment, our credit view is that significant opportunities lie ahead for utilities in Europe. Governments and societies at large are determined to decarbonise, so at stake is more the ability to execute the transition and at what pace, than willingness to effect it. In Europe, REPowerEU's geopolitical motivations come on top of Fit for 55's plan for a green transition.
Bridge period for gas
The next few years' dash for gas is only a bridge period. The war is prompting a fast decoupling from Russian gas and aspirationally from gas in general; LNG imports are costlier than Russian piped gas; and renewables' ramp-up necessitates keeping high-emitting carbon capacity to stabilise the power grid, such as in Germany.
We recognise that these factors slowing the energy transition will last only a few years. During this time, in certain countries, nuclear may even become either a temporary bridge, as in Belgium, or a more permanent contributor to the mix, as in France, the UK, and Poland.
Overall, we see the 2022 REPowerEU and UK energy policy announcements as reinforcing significant long-term credit positives for utilities, even if the road ahead is costly and bumpy, and lofty government ambitions may not be fully met.
KEEPING THE ENERGY INDUSTRY CONNECTED
Subscribe to our newsletter and get the best of Energy Connects directly to your inbox each week.
By subscribing, you agree to the processing of your personal data by dmg events as described in the Privacy Policy.