Outcome of French elections decides EU energy sanctions on Russia
Apr 23, 2022 by Energy Connects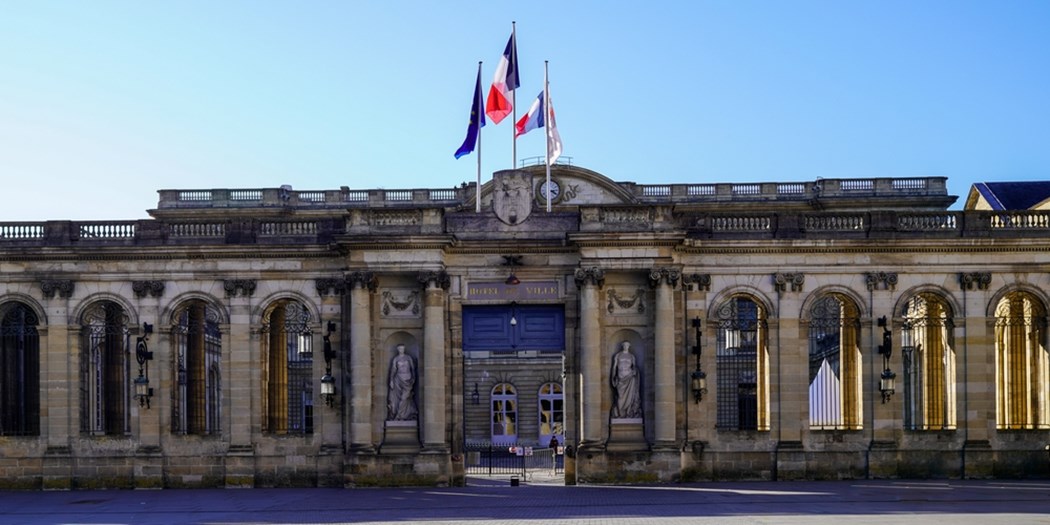 Even though, it is expected that the current French president Macron will be winning the second round elections on April 24 against nationalist-rightwing politician Marie Le Pen, EU observers and strategists are wary of the possible fall-out of the current close race. A strong showing for Macron will be needed to put in place without any delays an EU sanctions regime on Russian oil and gas. The latter is increasingly being pushed for by most European countries, and voters, to quell the ongoing military operation of Russia on the Ukraine. Even though most EU members are starting to push for an oil and gas sanctions regime, the position of countries such as Hungary, Germany or France are still unclear. Hungary is seen as still being in limbo over its position towards Russia's president Vladimir Putin, while Germany is caught in the middle of possible economic recession and a historical pacifist political elite. If; however, France will be backing an EU sanctions regime the coming weeks, Berlin will for sure follow too. 
French president Macron is leading in the polls, but the outcome is still unclear. Until now, both candidates, Macron and Le Pen, need to get the support of the left-wing voters, which are struggling to make a choice. Both candidates are not favorites, but possibly Le Pen's nationalist rightwing policies could force voters to vote for Macron. However, the anti-Macron feelings are also running strong, so a surprise outcome is still possible. 
Le Pen's international policies, her support of hardliners and conservatives, such as Putin, is of concern to Brussels but also to NATO, the Western military alliance. A possible Le Pen victory will without any doubt weaken the current military support of the Alliance for the Ukraine. Western politicians and the Ukrainian leadership are; however, openly more worried about Le Pen's position on possible EU-wide sanctions on Russian oil and gas. 
Marie Le Pen is openly opposed to a possible EU sanctions regime on Russian oil and gas. Two weeks ago, when asked by French press, Le Pen stated that she will be supporting broader sanctions against Russia, but opposes sanctions on Russian energy imports. Since the beginning of the elections, Le Pen has been criticised for her close contact with Russia, especially the Putin regime. In a reaction to accusations about a possible Russian financial link to her party, she has been vehemently refuted the latter. Still, Le Pen claims to be against any sanctions that will be hurting French citizens. The impact of EU sanctions on Russian oil and gas is in her view very negative for the French, or the French economy. The latter; however, needs to be minimized as the overall impact of Russian energy supplies to France, especially when relating to other European countries, is minimal. 
Backers of French president Macron have also been hitting on Le Pen for her positive standpoints related to the Russian annexation of the Crimea. Le Pen already has stated that after the end of the Ukraine war, she will be setting up new cooperation with the Russian regime, a standpoint not taken lightly by most other European countries.
The next days it will become clear if an EU sanctions package on Russian oil and gas is possible. A strong victory of Macron could not only strengthen the latter's internal political position, but also free up support to push for an immediate hardline Russian oil and gas sanctions regime. 
Still, the outcome will have an influence for longer. A minimal victory over Le Pen will possibly force Macron to be less hardline on Russia the coming months. The president elections will be over, but in the next months elections will be held for the French Parliament. Macron wont like to have either a nationalist-rightwing or left-wing prime minister being elected. The coming weeks, Macron will need to reestablish a working relationship with the center-left in France too. 
In general, the French elections outcome will have a major impact. Still, EU's decisions are not the only options to hit Russia's main revenue generator, oil and gas. If the EU-27 block is not able to put in place a unanimous strategy, supported by all, the individual members can choose to go their own way. Several Eastern European members already have put in place energy sanctions, so other also can put their own national policies in place. 
The media focus is clearly on the Le Pen – Macron fight, but should maybe also be on Putin himself. The internal French discussions, or the victory of Victor Orban in Hungary, are clearly to the liking of the Russian leader. Ukraine's future is partly going to be decided by who is going to sit in the Elysée the next years. For Ukraine's independence Macron is clearly a better partner, but French voters are holding the key to the Palace. A Le Pen victory will push the EU in crisis, but also support other nationalist parties in the member-states to become more vocal.