Shell's LNG portfolio plays vital role in the global shift towards a future lower carbon fuels agenda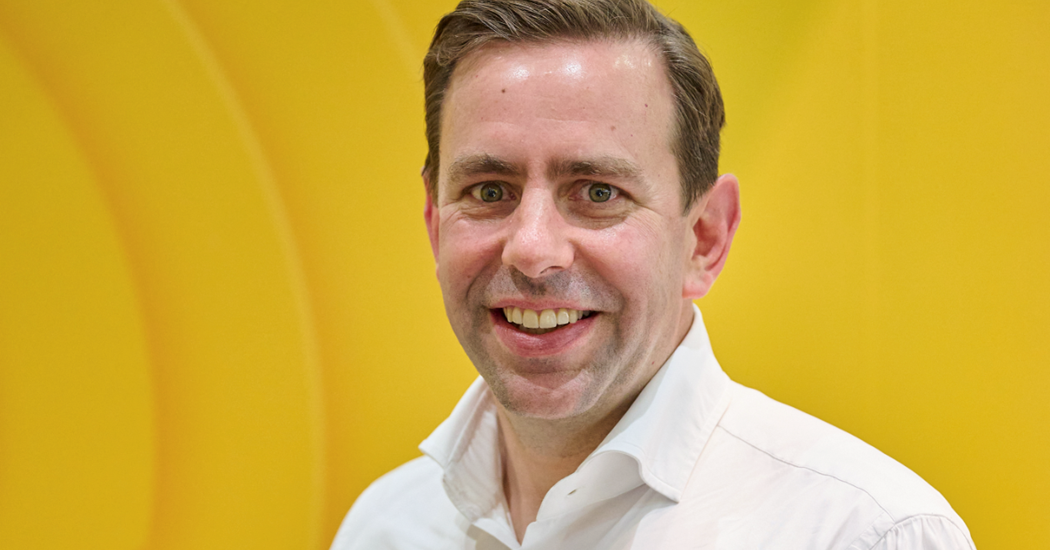 Cederic Cremers, Executive Vice President for Shell LNG, talks us through the role of both his company and Asia in the LNG market and the energy transition as well as Singapore's strategic position in the fuels ecosystem.
What is Shell's outlook for LNG?
Events of the last two years brought into sharp focus that the world needs a reliable, affordable, and sustainable energy system. Demand for energy services will continue to grow and will have to be met by a combination of different types of energy.
LNG is flexible and can be easily transported to places where it is needed most. We believe that LNG will play an even bigger role in the energy system of the future than it does today.
Shell is a world leader in LNG, supplying our customers with secure and reliable energy today and for the future. And we plan to expand our LNG portfolio with 20-30% LNG sales growth until 2030, with around 11 million tonnes per year of LNG production capacity currently under construction, which is expected to come on stream in the second half of the decade.
What do you see as Asia's role in the global LNG market?
Asia plays a pivotal role in the global LNG market, as both a major consumer and importer. LNG has already proven to be a key enabler of coal-to-gas switching in the power sector around the world. But there are still many ways in which gas can enable a balanced energy transition in other countries and sectors. This is even more important in Asia, where countries that have long relied on coal-fired power generation are increasingly using cleaner-burning, lower-carbon gas to power their economies.
Why is Singapore such an important energy hub?
Due to its strategic location along major trade routes, Singapore is one of the world's largest oil product distribution hubs and an important part of the energy system in the Asia-Pacific region. A fifth of global marine bunkers are supplied by Singapore's ports, while some 100 airlines use Changi Airport, buying 3% of the global supply of aviation fuel. It also exports a sizeable portion of the oil products used throughout the region.
Shell has been present in Singapore for 130 years and it holds an important position as a trading and marketing hub, serving our customers across the region. It is one of the five Shell trading hubs globally where we trade products such as natural gas, crude oil, refined products, chemicals, and environmental products. We were also the first to provide LNG bunkering to vessels in Singapore, contributing to the country's ambition of becoming a regional hub for LNG bunkering.
How will LNG play a key role in the energy transition?
We think that LNG will continue to play an important role in a balanced energy transition. On average, natural gas emits about 50% less carbon emissions than coal when used to produce electricity. Alongside renewables, LNG provides grid stability and daily and seasonal flexibility which enables the continued growth of wind and solar in electricity generation. LNG also has a crucial role as a lower emissions option in hard-to-electrify sectors and in developing lower emission fuels, including decarbonised hydrogen, biomethane/renewable natural gas and synthetic methane, for energy-intensive sectors.
How does Shell see LNG as a pathway towards decarbonising the gas value chain?
Decarbonising gas is a high priority for Shell as it supports our strategy to become a net-zero energy business by 2050. LNG projects need to be both emissions and cost competitive.
It will take time for technology to decarbonise gases, such as liquefied synthetic gas (LSG), to be developed at sufficient scale. Until then, accurately measuring, reporting, and reducing methane emissions along the LNG value chain, investing in lower-emissions LNG production technologies and emissions removal technologies such as carbon capture and storage (CCS), is an important step towards addressing emissions.
By applying efficient technologies and process designs and using BC Hydro power utilities at the facility in Kitimat, LNG Canada is designed to have the lowest carbon intensity of any large liquefaction facility currently operating anywhere in the world - 60% lower than the average facility. The LNG project currently under construction is a joint venture between Shell, PETRONAS, PetroChina, Mitsubishi Corporation and KOGAS with the first cargo expected to be delivered by the middle of this decade.
KEEPING THE ENERGY INDUSTRY CONNECTED
Subscribe to our newsletter and get the best of Energy Connects directly to your inbox each week.
By subscribing, you agree to the processing of your personal data by dmg events as described in the Privacy Policy.