How LNG can impact the transition and feed low carbon fuel demands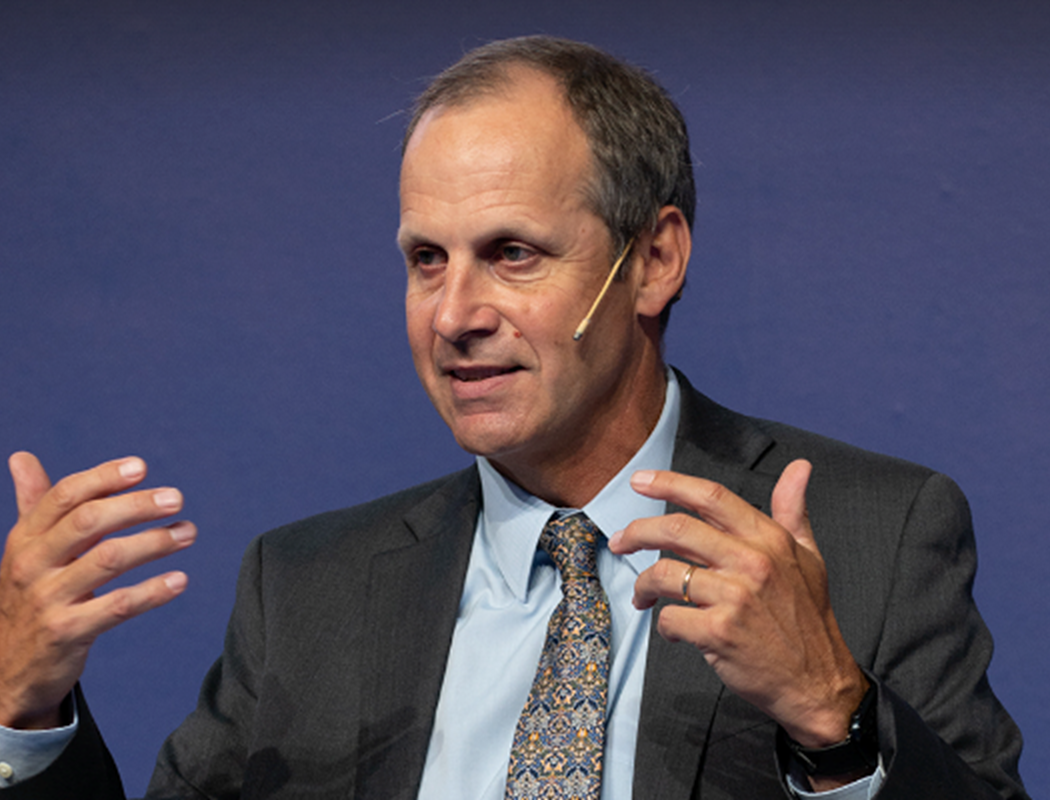 Colin Parfitt, Vice President of Midstream for Chevron Corporation, explores the role of LNG in an evolving energy landscape and his company's positioning and actions in the transition journey ahead of us.
What role do you foresee LNG playing in the energy transition?

Delivering the energy the world needs while lowering carbon intensity is a profound and complex challenge. At Chevron, we believe there are steps we can take today to deliver a lower carbon future.

As demand for energy grows, it will take traditional and new energies. To measurably reduce carbon, we need an honest dialogue about balancing energy, economics, and environmental objectives.
Responsible energy production means looking at the full value chain and implementing solutions that make resources lower carbon. Emissions management is central to carbon reduction. Chevron is working to end routine flaring by 2030, and we've increased methane monitoring of current operations while designing new facilities to prevent emissions.

In 2022, we stood up Chevron New Energies to leverage our strengths in developing resources to fuel the future. We are investing in carbon capture and storage, hydrogen, renewable fuels, offsets, and other promising technologies.
What is the forecast for LNG demand in Asia?

Chevron is proud of our strong partnerships throughout Asia and anticipates increased demand in the market. Population growth and expanding access to electricity are driving greater demand. With a nearly 9% surge in Asia's overall coal consumption in 2022, there are tremendous opportunities to lower carbon emissions by switching to natural gas. To reach global climate targets, coal to gas switching could play a significant role.

While energy needs to be lower carbon, current renewables cannot support this demand alone. Abundant lower carbon intensity natural gas can help bridge the renewables' intermittency gap with lower emissions versus coal.
What trends do you see in global demand for LNG? How is Chevron planning to adapt to meet this demand?

Quite simply, demand for natural gas will grow. Natural gas is critical to a lower carbon future. Coal currently accounts for more than one-third of global electricity generation. Natural gas produces approximately half the carbon emissions of coal in electricity generation, according to the International Energy Agency. Gas resources are plentiful; sufficient infrastructure exists or is planned to enable the energy security the world needs.

At Chevron we are bringing rich natural gas resources to market to meet global demand. Our business is growing. We are focused on building a strong, reliable global portfolio that meets the demands of an expanding world population. Currently, our portfolio is approximately 40% natural gas. Our strong positions in the Atlantic and Pacific Basins create optionality for customers globally, while our recently acquired Eastern Mediterranean assets add flexibility to reduce uncertainty with market fluctuations.
Different regions are employing different contracting strategies. How can strategic contracting protect against market dynamics and uncertainty?

At Chevron, we believe natural gas is going to be an important part of the long-term energy mix. We also believe market participants and purchasing behaviours will shape how commodities are traded, much like the evolution we've seen in other markets.

Historically, there's been willingness from Asia to sign long-term contracts. The customers and infrastructure exist in the region to drive demand. Longer-term contracts in Europe are increasing.
Russia's invasion of Ukraine highlighted a lack of balance in Europe's energy system. We need to balance affordable, reliable, and ever-cleaner energy. We cannot over-index on one area without unintended consequences. As we saw in Asia, when prices spiked in Europe due to tight supply, long-term contracts insulate customers against volatility.
The mainstream at large seems to have an opinion the energy transition can happen swiftly. How do you view the long game?

We sit at the intersection of one of the greatest challenges in human history: delivering energy essential to modern life in efficient and more environmentally protective ways.
We live in a world where consumers expect when they flick a switch, the lights turn on. Currently, renewable energy has intermittency challenges and lacks sufficient grid storage capacity to meet the world's energy demands reliably.

LNG will play an essential role in reaching global carbon reduction goals. I am energised by the opportunities ahead of us. I am extremely optimistic, with the human energy and ingenuity of our workforce, and others tackling the energy transition, we will advance towards our goals.
KEEPING THE ENERGY INDUSTRY CONNECTED
Subscribe to our newsletter and get the best of Energy Connects directly to your inbox each week.
By subscribing, you agree to the processing of your personal data by dmg events as described in the Privacy Policy.