Energy transition represents a clear opportunity for innovation and value creation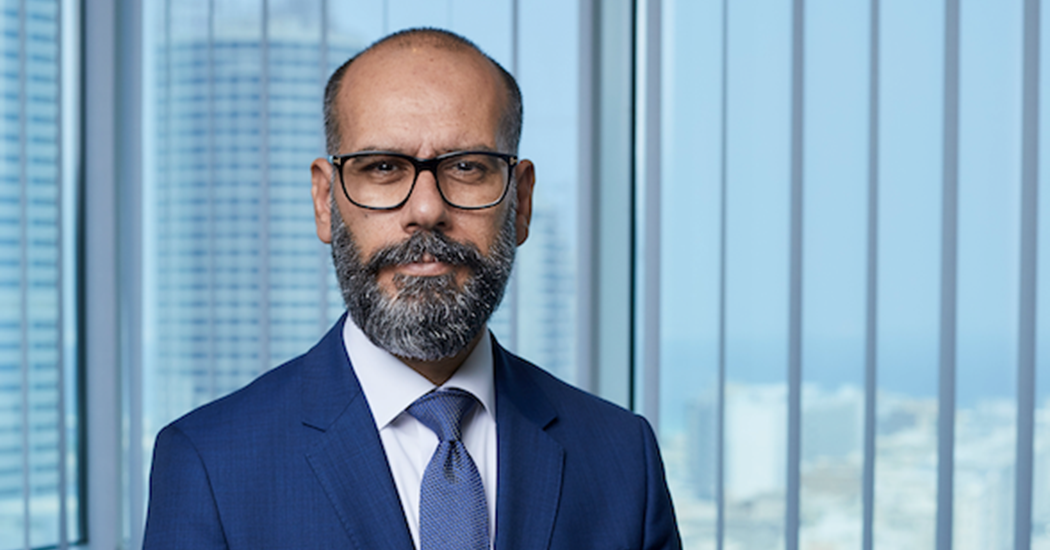 In an exclusive interview with Energy Connects, Elie Lahoud, Chief Operating Officer for Petrofac's Engineering & Construction division, talks about how hydrocarbon asset owners are increasingly thinking about carbon intensity, why existing energy businesses are best placed to deliver on decarbonisation, and the company's plans to showcase its integrated approach to energy at ADIPEC.
How is your company focusing on the energy transition and helping the industry advance clean energy solutions?
Everything we do is related, in one way or another, to the energy transition. Our corporate purpose is to enable our clients to meet the world's evolving energy needs. And we are living that purpose every day in everything we do.
In oil and gas, every asset owner is thinking about carbon intensity. The International Energy Agency estimates that oil and gas production, transport and processing account for 15% of the world's total energy-related emissions. For some facilities, these operational emissions can reach 40% of the full lifecycle emissions. So, there's huge scope to reduce the industry's carbon intensity before we even think about new energies. There are also many readymade solutions, like tackling methane emissions, eliminating non-emergency flaring, and electrifying upstream facilities. These are the sort of things we're working on with every client, either by retrofitting existing facilities or designing-in sustainability to planned ones. It's become central to what we do.   
Then, there's our renewables and new energies business, which is substantial and increasing rapidly. In fact, the US$14 billion Framework Agreement we signed with TenneT, which covers HVDC platforms and grid connections for a vast offshore wind grid expansion in the North Sea off the Netherlands, represents the largest in our 40-year history. We're also working on many first-of-a-kind hydrogen and carbon capture initiatives that have the potential to scale significantly – a great example from the MENA region is an early-stage feasibility study for a new green-hydrogen-to-ammonia facility for Mediterranean Energy Partners, which will use a mix of wind and solar power to produce 125,000 tonnes of green ammonia a year.
Finally, there's the late-life asset management and decommissioning business, including prestigious new projects in Australia and the Gulf of Mexico. As the transition gathers pace, this market will only get bigger.
In your view, what are the opportunities for the industry brought about by the decarbonisation of the energy sector?
I see it in simple, matter-of-fact terms. The world needs energy. With its wealth of relevant skills, the existing energy businesses are best placed to deliver it. And those countries with an established energy mindset are best placed to support them.
Yes, of course, there will be challenges and difficult decisions along the way. But, at Petrofac, we believe the transition represents a clear opportunity for innovation, value creation, and differentiation.
Could you elaborate on any innovation, projects or initiatives undertaken by your company that contribute to a lower carbon future?
The most exciting and high-profile example is the TenneT agreement I mentioned. But, again, almost everything we do contributes to a lower carbon future. It's already deeply integrated into the way the business works.
In addition, we have our own environmental targets. Our commitment to reaching net zero by 2030 adds to our authority in the industry. It also forces us to develop and apply innovative approaches within our own business. The recent Gold Impact Seal award for delivering on our sustainability strategy in the UAE demonstrates our success. 
Ahead of COP28, how critical is the role of ADIPEC in accelerating collective industry action to decarbonise, faster, together and driving investments into the clean energies of the future?
ADIPEC is where the world's energy industry meets. We see it as the biggest and most influential industry event in the world bar none, we've had a big presence for the last 20 years and, during that time, we've seen many significant industry developments catalysed here.
Also, it's the last chance for the industry to come together before COP28. And, when the world's attention falls on Dubai, I believe the region will have a strong story to tell. The fact is, MENA's resources are as well suited to new energies as they are to oil and gas. With intense sun, strong winds, a long coastline, and an energy mindset, the region is poised to be a strong player in new energies – and governments across the region are making ambitious climate commitments and putting enabling policies in place.
But that's just part of the story. Irrespective of the exact pace or nature of the energy transition, the world will continue to rely on oil and gas as part of an integrated energy mix for several more decades. And, increasingly, the onus will fall on this region to produce the necessary hydrocarbons at the lowest possible levels of intensity.
What are the services and technologies that you are looking to showcase at ADIPEC this year?
We'll be highlighting our wide range of services from concept through to decommissioning, and our capabilities across oil and gas, refining and petrochemicals, and new energies. 
We can work with clients on one aspect. Or we can develop a deeper relationship, spanning more of the asset lifecycle. And, the more integrated our approach, the more value we can bring - that's the one key message I hope to get across.
What is your outlook on the global energy market in 2023-24?
There's no doubt the industry is in an upcycle. Our recent new business record reflects this, with big wins as far afield as Abu Dhabi, Algeria, the Gulf of Thailand, Lithuania, Ivory Coast and the UKCS, and our bidding pipeline remains busy.
The challenge for the industry is the sudden change of gears, accommodating the growth and delivering with consistency. Fortunately, with such deep roots in the region and a delivery-focused culture, we're well-placed to succeed.
KEEPING THE ENERGY INDUSTRY CONNECTED
Subscribe to our newsletter and get the best of Energy Connects directly to your inbox each week.
By subscribing, you agree to the processing of your personal data by dmg events as described in the Privacy Policy.